How Did Anonymous Really Start?
Chesnot/Getty Images
In a 1966 interview with Mike Wallace, Dr. Martin Luther King, Jr. described riots as "the language of the unheard," via CBS. It was a profound yet logical acknowledgment that when injustices are constantly ignored or even nurtured by the powerful, the aggrieved will resort to a drastic recourse to make their pain matter. In a way, vigilantes are a sort of self-anointed antidote to those inadequate justice systems. Depending whom you ask, the internet hacktivists, Anonymous, act in the same vein, doling out their vision of digital justice in fundamentally unjust systems.
Per the BBC the group exposed a "cyber-vandal" that attacked a charity website. Digital Trends reports that Anonymous also vandalized Syria's Ministry of Defense website in condemnation of the country's brutal treatment of protesters. As recounted by writer Parmy Olson, the no-longer-anonymous hacktivist Jeremy Hammond managed to access 60,000 credit cards issued to Stratford subscribers and used half of them to donate at least $700,000 to charity.
A 2019 article in the International Journal for the Semiotics of Law asks whether it's fair the characterize "Anonymous as the (super) heroes of the internet" or a series of "e-Robinhoods." Whatever they're a merry band of hacktivists or unlabel-able, at least some members have doled out their vision of digital justice, and amid the turmoil of 2020, Anonymous has emerged again. But how did it all begin and to what end?
A link in the Chan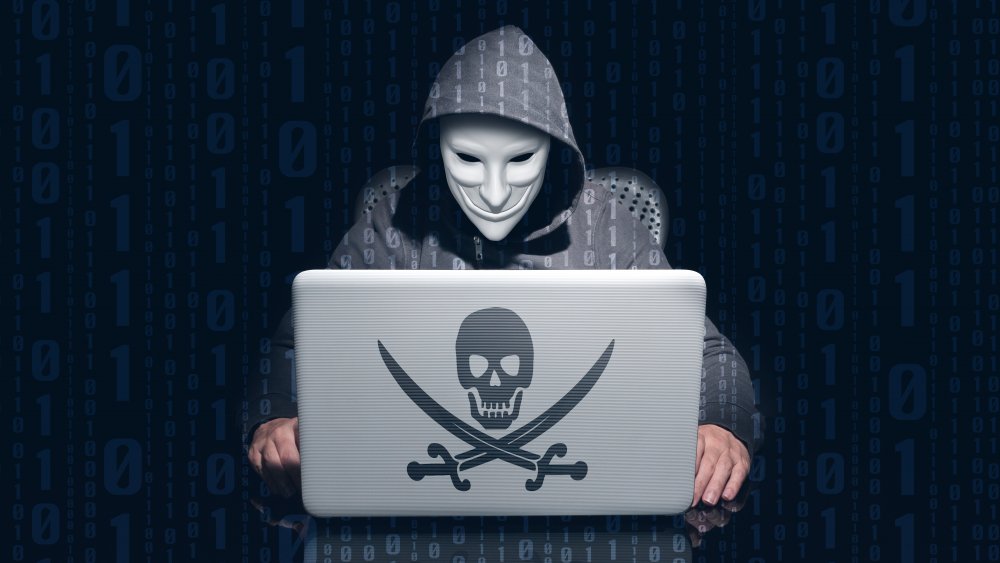 Shutterstock
As detailed in the International Journal for the Semiotics of Law, Anonymous began on 4Chan. Existing since 4Chan's inception in 2003, Anonymous consisted of activists and other unnamed users who trolled media outlets. However, by 2008, the group had grown into something bigger. In a 2007 YouTube video, Anonymous declared, "We are everyone and we are no one ... We are the face of chaos and harbingers of judgment ... We mock those in pain. We ruin the lives of others simply because we can ... We are the embodiment of humanity with no remorse, no caring, no love, and no sense of morality."
However, in 2008, Anonymous resolved "to do something big" to the Church of Scientology, particularly leaking footage of Tom Cruise effusively singing the church's praises. It's unclear whether the intention was to make Scientologists as hopping mad as Cruise looked during his notorious Oprah interview. But Anonymous had only just begun to pick fights with high-profile figures and organizations.
Anonymous lends its voice to the unheard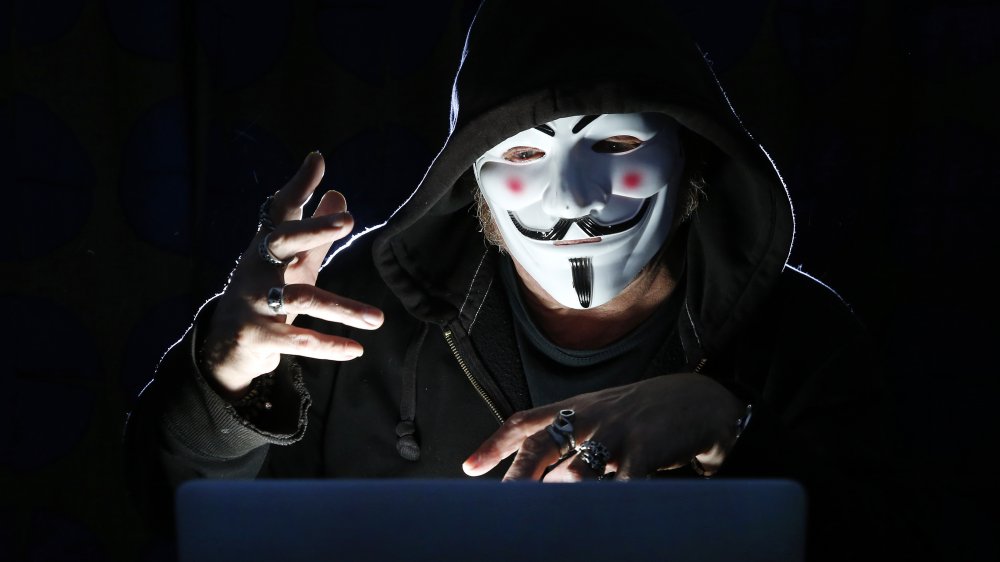 Chesnot/Getty Images
In May 2020, Anonymous reared its faceless head amid peaceful protests and riots over the countless instances in which officers in the U.S. have killed unarmed black people, usually with impunity or simply risking a slap on the wrist. For instance, Courthouse News recounts how in 2014, Cleveland police officer Timothy Loehmann fatally shot 12-year-old Tamir Rice less than two seconds after driving up to the child, who was playing with what turned out to be a toy gun. Loehman was fired "for lying on his job application" but not for killing an innocent child, and the Guardian writes that he was hired by an Ohio police department four years later.
ABC reports that in 2019, a Fort-Worth officer tasked with performing a welfare check on Atatiana Jefferson ended up shooting her to death from outside her home. She had been playing video games with her nephew. After a string of slayings in 2020, George Floyd became the final straw. As MassLive describes, Floyd died after Minneapolis police officer Derek Chauvin pinned him to the ground by kneeling on his neck for nearly nine minutes. Per USA Today, during related demonstrations in Kentucky, David McAtee, a black chef known for feeding police free of charge, was shot dead by officers who were reportedly returning fire at an unnamed assailant. Responding to the upheaval, via News 18, Anonymous announced it would expose the "many crimes" of the nation's police departments and condemned police brutality.