The Truth About Billy Joel's Heavy-Metal Band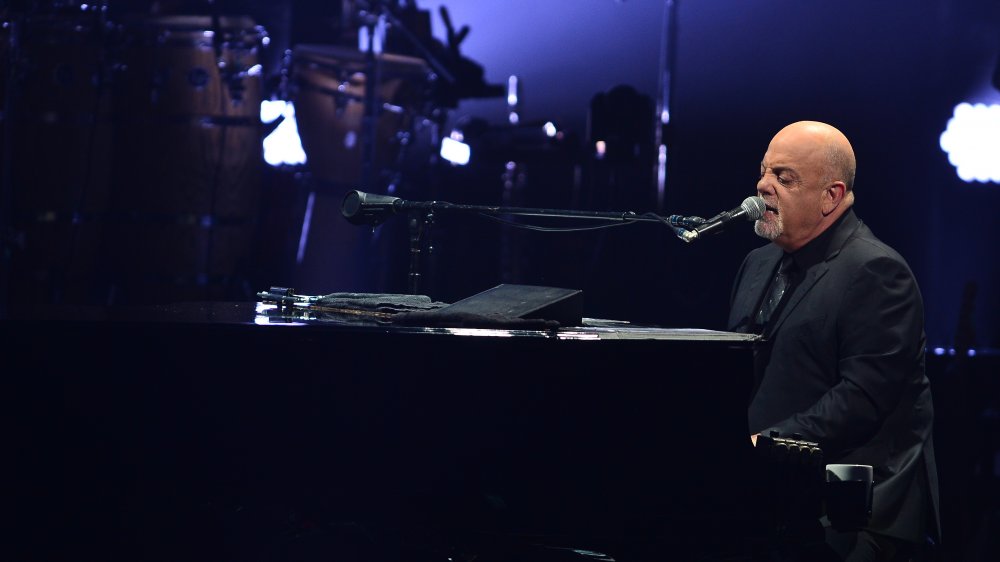 Johnny Louis/Getty Images
Before going solo as the Piano Man, Billy Joel showed off his less polished side as one-half of a band named Atilla, which was a fusion of prog-rock, psychedelic, and heavy metal. If that genre blend seems a bit confusing — or even downright unlistenable – it's because, on all accounts, it absolutely is. In fact, Aaron Savage of K Rock 101.7 even pondered if it was the "worst rock album of all time." 
How did such a terrible album come about? Back in the mid-sixties, Joel and bandmate Jon Small played in a Long Island-based outfit called the Hassles. Drawing inspiration from bands gaining popularity later in the decade, such as Black Sabbath, Led Zeppelin and Iron Butterfly, the duo decided to pursue an edgier sound. Thus, in 1969, they formed Atilla, an organ-and-drums duo, with Joel playing droning basslines on a heavily distorted B-3 organ, Ray Manzarek-style. According to People Magazine, this was apparently done by hooking up Joel's electric organ to a massive guitar amplifier to create a huge shriek.
Atilla only had a one-year run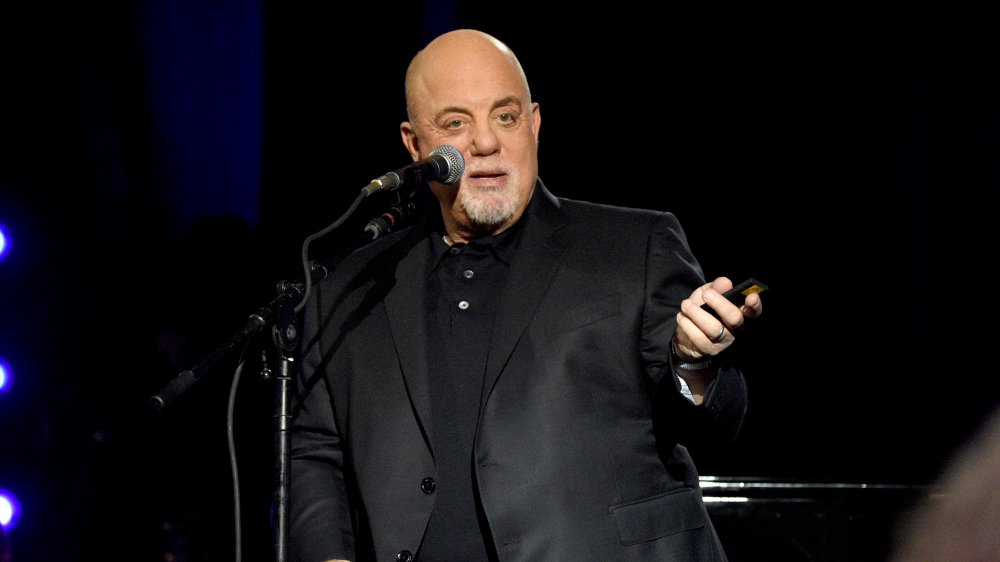 Kevin Mazur/Getty Images
Attila's only album was released in 1970, which was critically panned upon release. To date, some consider it the most horrendous rock album ever produced. As written by critic Stephen Thomas Erlewine of AllMusic, now reprinted in the Tampa Bay Times:  "Attila undoubtedly is the worst album released in the history of rock & roll — hell, the history of recorded music itself. There have been many bad ideas in rock, but none match the colossal stupidity of Attila."
Joel himself has criticized his attempt at prog-rock, calling the project "psychedelic bullshit", per Allmusic. "We were heavy metal, we were going to destroy the world with amplification," Joel said in a 1985 interview with Dan Neer. "A lot of people think [I] just came out of the piano bar. Looking back in a 2012 interview with Alec Baldwin, Joel elaborated that when they did gigs, "... people went fleeing from the place. We were so loud. You could see blood coming out of people's ears. It was just horrible. Thank God it didn't happen because I would've screamed myself right out of the business." Needless to say, they weren't a popular band.
Atilla's failured opened up a new chapter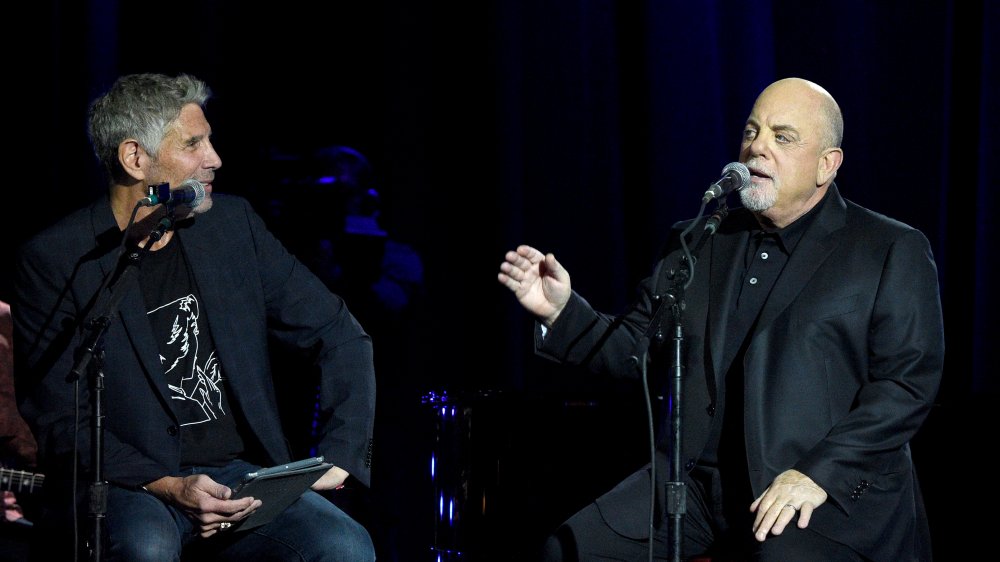 Kevin Mazur/Getty Images
To add to the chaos, Attila's self-titled album cover features Joel and Small donning fur-and-breastplate barbarian suits, while surrounded by slabs of meat. 
In Joel's 2012 interview with WNYC, he stated that he eventually swapped his dreams of being a heavy-metal star with another musical direction altogether. "I decided I no longer want[ed] to be a rock and roll star. I got that out of my system. I was about 19 or 20. I want to write songs now. I'd like to explore a little bit of folk music." So, he started working on the songs now on the album Cold Spring Harbor, and obviously, this new direction worked out for him, though he doesn't put out new albums anymore.
And as for what happened to Attila? After the failure of the 1970 album, Jon and Small decided to call the project quits. Per Page Six, Joel began an affair with Small's wife Elizabeth Weber (whom Joel eventually married), cementing the end of what was perhaps rock's worst musical project.