The Truth About Freddie Mercury's Mustache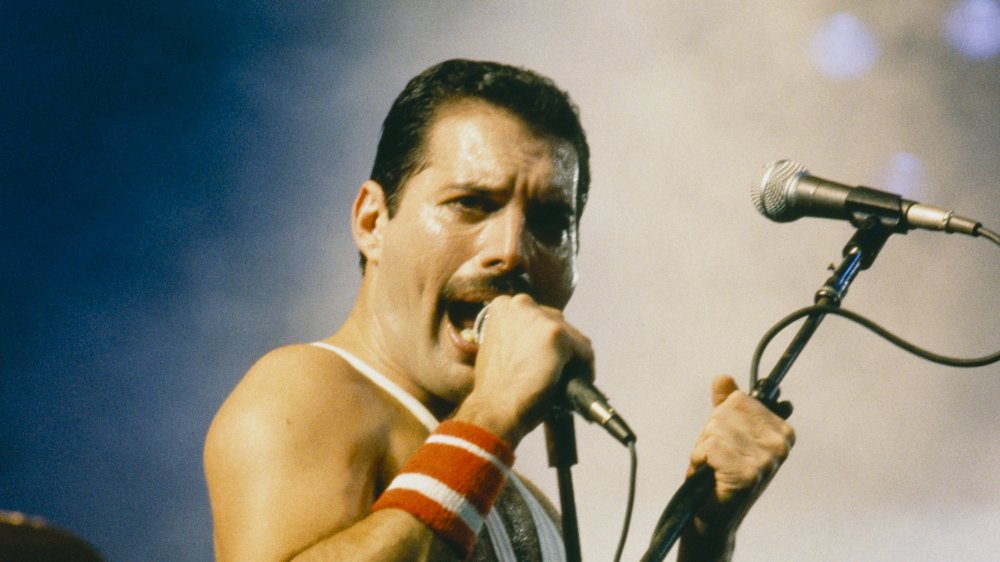 Dave Hogan/Getty Images
We may receive a commission on purchases made from links.
The early eighties were a particularly revolutionary time for British rock band Queen, with the release of The Game, as well as band members — particularly lead singer Freddie Mercury — reaching a cult-like celebrity status. The decade also saw Mercury leave behind his trademark long hair and painted fingernails for a strikingly different look, which garnered significant media buzz when he revealed the new style in the "Play The Game" music video.
As told by GQ Magazine, by the time of the new album's release, Mercury had swapped his signature shoulder-length seventies hair for a short college-boy cut and tight-fitting tees, a now-classic look . But despite the overwhelming attention on his entire makeover, there was one particular facet of Mercury's new look that the public couldn't seem to get enough of, permanently parked right on his upper lip.
You guessed it: Dubbed the "chevron", Mercury's mustache quickly gained notoriety, and has since become one of the more wearable facial hair trends of the decade.
A surprising fan reaction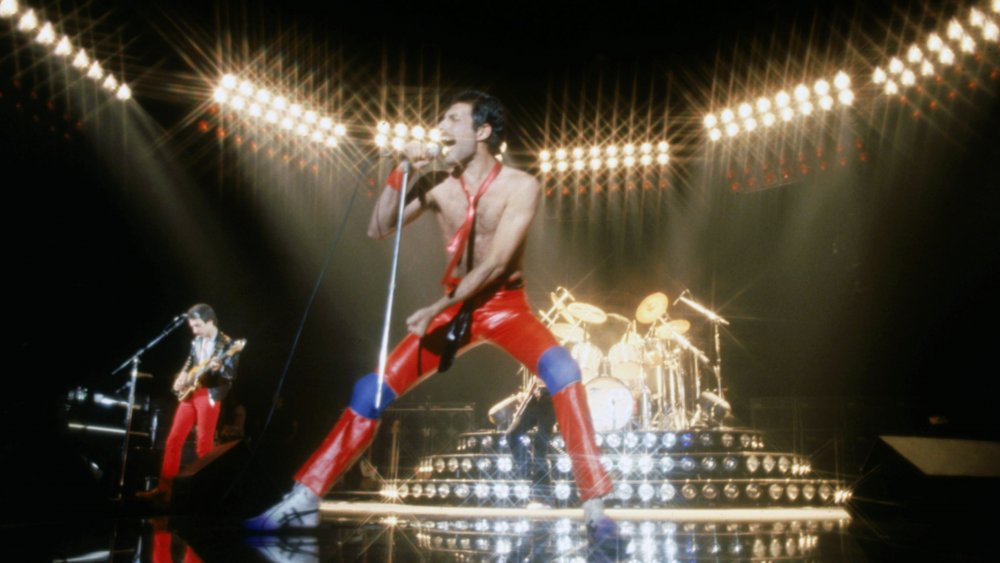 Michael Ochs Archives/Getty Images
Imitations of this perfect mustache still persist in the decades after Freddie Mercury's death, worn today by the likes of James Franco and Tom Selleck. The mustache has been immortalized not only through Queen's iconic album covers and music videos, but also in facial hair history, where Mercury took the top prize as "Britain's Greatest Ever Mustache", per the Telegraph. Taking approximately 1 month to grow and considered "moderately difficult to obtain," according to Cool Men's Hair, Mercury's legendary 'stache is not for the novice.
It goes without saying that the initial media and fan reaction was critical, with reports of fans bringing disposable razors to concerts and throwing them onstage in a desperate plea. According to Jacky Gunn in her 1992 book Queen: As It Began, the stylistic changes caused "the grief of many of his female fans ... the result was that gifts of razors and bottle[s] of black nail polish flooded the band's offices."
California Dreamin'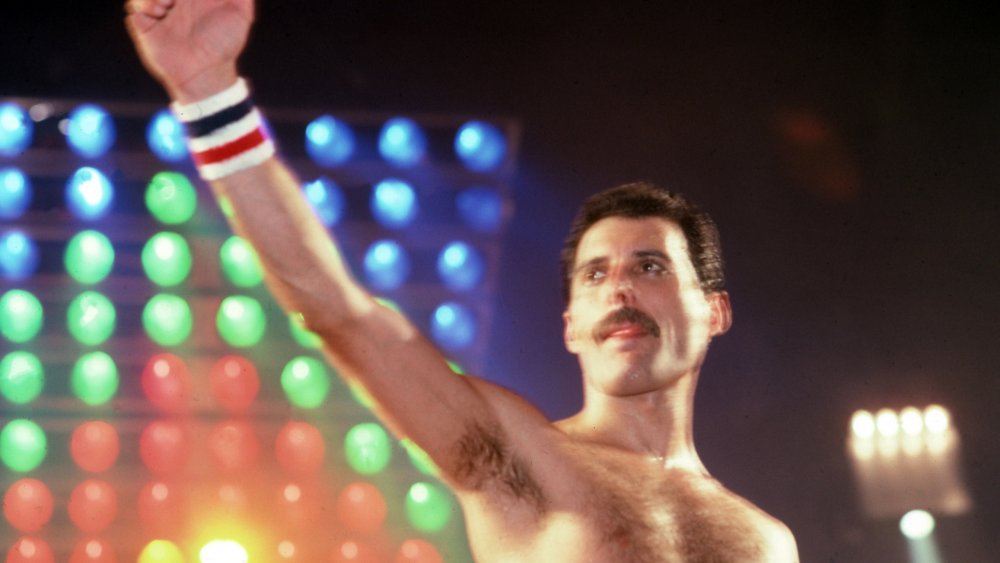 Icon And Image/Getty Images
The new look was heavily inspired by the trends seen in gay clubs in San Francisco in the 1980s, dubbed the "Castro Clone" look that originated in San Francisco's queer Castro district, as Out reports. Mercury's mustache was brought into existence during a tour, in which he asked a roadie to take his picture. Upon seeing the result, the singer fell in love with it. "As ever, he was hiding his sexuality in plain sight," Mark Blake commented in his biography Freddie Mercury: A Kind of Magic.
In classic Freddie fashion, the rock star showed his indifference toward the mass reaction to his facial hair. "Do you girls like this mustache? Any boys like the mustache? A lot of people are hating it – I don't give a f—, actually," said Mercury in a concert recording. "It's my mustache and I'm gonna keep it!"
Queen band members appeared to take Mercury's stance on the matter, expressing in interviews that they weren't phased by the big change. "One man grows a mustache – not a big deal," was the feeling expressed by drummer Roger Taylor. "But it obviously was in his case. It represented the gay scene at the time. It didn't bother us at all. Do what you want."