This Is Where You Can Find The World's Oldest Liquor Store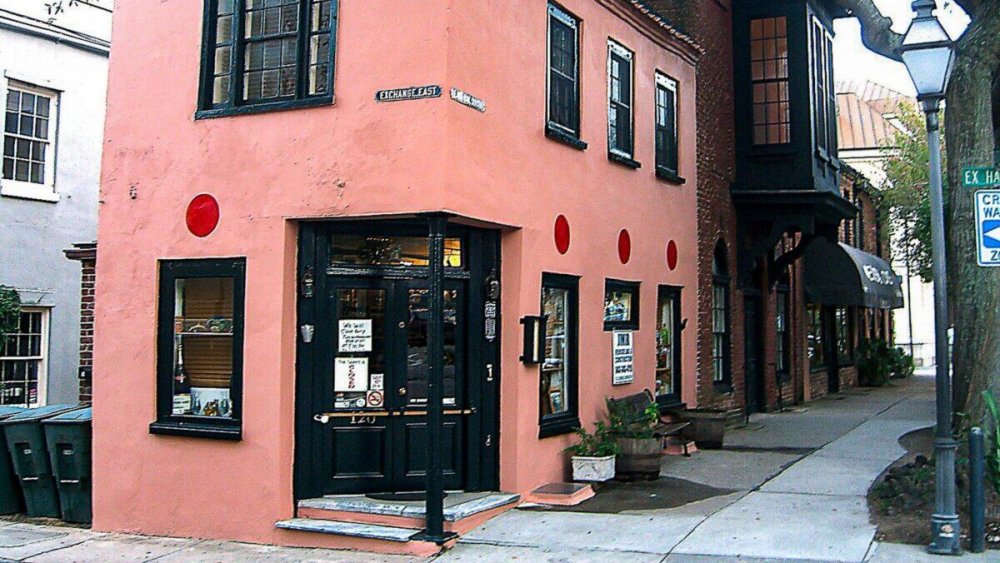 Facebook
Yes, even your ancestors enjoyed the occasional nippitaty — that is, according to Merriam-Webster, a very strong drink. But while colonists couldn't call upon Postmates or head over to the nearest Trader Joe's wine shop, mom-and-pop liquor stores have served the public since the United States was founded. In fact, the world's oldest liquor store can still be found today, operating in one of the original thirteen colonies.
Charleston, South Carolina's "The Tavern" has been proudly selling the neighborhood's finest spirits since 1686, according to Post & Courier, and shows no sign of slowing down. The location began as an illegal tippling house, as reported by the Irish Sunday Mirror, where sailors, pirates and Holy City locals refilled their ship's libation supply before heading back out to sea. Today, a sign in the window reminds passerby of The Tavern's rich history and fortitude,as it has withstood pirate attacks, the American Revolution and American Civil War, hurricanes, Prohibition and the Great Depression.
Via Fodors, this popular tourist spot is located blocks from the water in the South of Broad district, nestled conveniently next to other tourist must-sees such as the Old Exchange and Provost Dungeon. The cozy coral-painted shop also offers monthly tastings of local spirits, and ships bottles around the country, a convenience that probably didn't exist when it was first founded. However, while South Carolina takes the cake for the oldest place to buy liquor from, there are even older establishments that have produced alcohol for centuries.
The oldest distillery is way older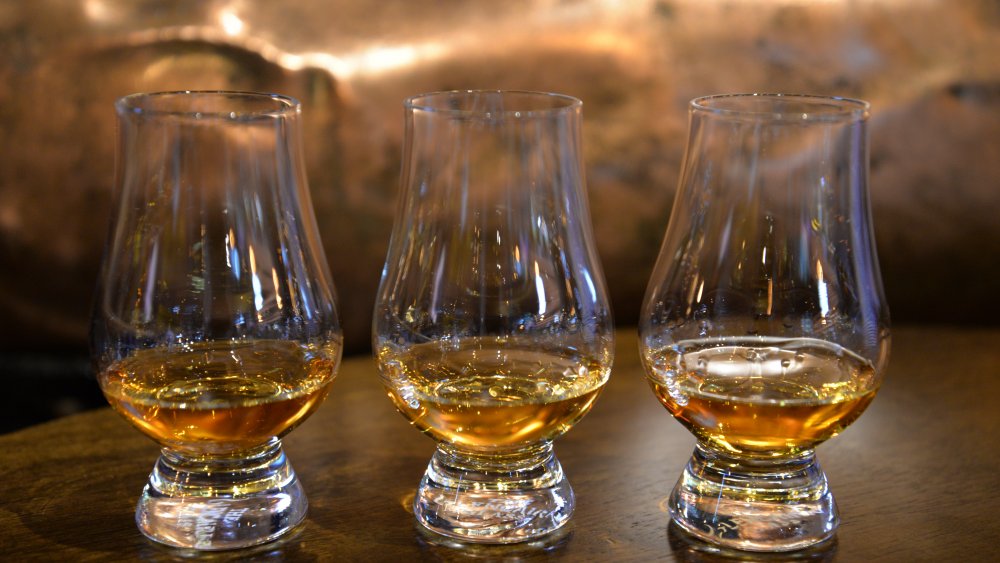 Shutterstock
Think The Tavern is old? England's Mount Gay Rum Distillery and Scotland's Glenturret Distillery, founded in 1703 and 1775 respectively, are impressive, but the winner for the oldest distillery in the world goes to North Ireland's Old Bushmills Distillery, as proclaimed on their website. This whiskey brand was founded way before the liquor amassed popularity in the Wild West: The company was founded in 1608 as King James I bestowed Sir Thomas Phillips a license to distill and produce. Despite generations of use, the location is still fully-functioning today. In fact, all of the whiskey currently bottled under the Bushmills brand is still manufactured there.
If that doesn't sound impressive enough, look no further than Weihenstephaner Brewery in Germany, which may have started brewing as far back as 768 A.D., according to Total Beverage Solution. The brewery began as an abbey, which received its license to brew and sell beer in 1040. Not impressed yet? The location has been burned down four times, as explained by the Wine Warehouse, was devastated by earthquakes and plagues, and is still in operation as of this year.