The Truth About Neil Young's Unreleased Album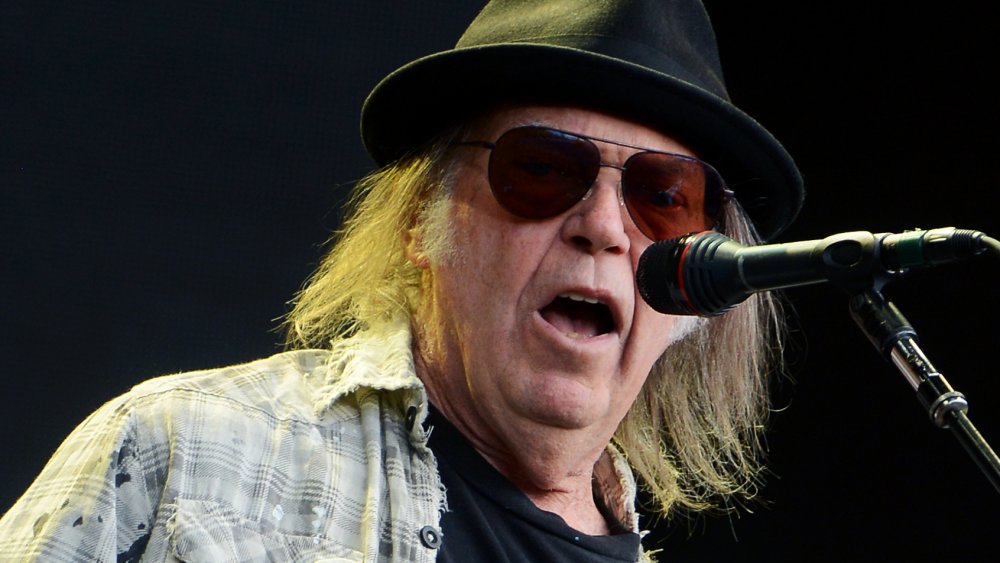 Matthew Baker/Getty Images
Legendary rock and roll/folk artist Neil Young is 74 years old, but that doesn't stop him from continuing to tour around the world and making and releasing music for his fans. The Harvest Moon singer began his musical career in the sixties with the band Buffalo Springfield and then later joining in Crosby, Stills, Nash, and Young, before going entirely solo.
Young's impressive musical discography includes far too many studio albums to count that produced hit songs like Heart of Gold, Rockin in a Free World, Southern Man, Ohio, and more that got him inducted into the Rock and Roll Hall of Fame.
The musician is still working on expanding his already huge discography and has many unreleased songs and albums he is holding out on behind the scenes. Luckily, one of those albums is about to finally become public. Young's much-anticipated album, Homegrown, will debut on June 19, 46 years after it was originally recorded.
Years in the making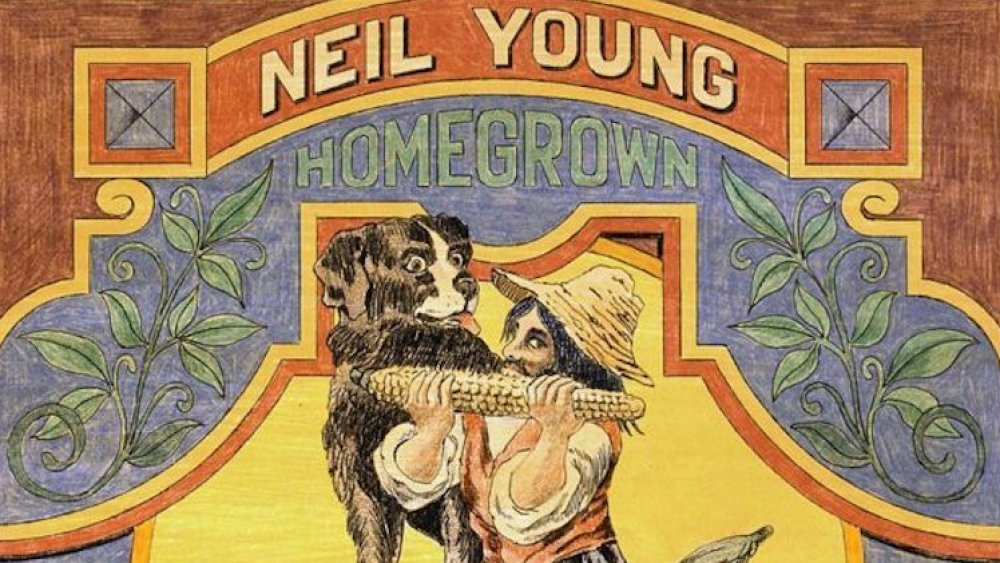 Reprise Records
Young wrote Homegrown between June of 1974 and January of 1975, according to Consequence of Sound. At the time, Young was struggling with dealing with a broken heart after his love affair with actress Carrie Snodgress ended. Young said he withheld the album because he couldn't bear listening to and reliving that heartache.
"This album Homegrown should have been there for you a couple of years after Harvest. It's the sad side of a love affair. The damage done. The heartache. I just couldn't listen to it," Young wrote about the album in a letter published on his website. "I wanted to move on. So I kept it to myself, hidden away in the vault, on the shelf, in the back of my mind....but I should have shared it."
Homegrown will feature some songs you may have already heard like Love Is A Rose and White Line, which appeared in other Young albums. The 12-title track has other never before heard songs like Try and We Don't Smoke It No More.
You can pre-order the album on Young's website in the form of a CD or a vinyl record.