Whatever Happened To The Woman From Guns N' Roses' November Rain Video?
Nearly 30 years ago, in 1991, Guns N' Roses released "November Rain," a nine-minute ballad full of sweeping orchestral accompaniments, soaring guitar work, and a music video that grew as much notoriety as the song itself. The hammy, gloriously cheesy, but somehow sincere melodrama — a wedding-turned-tragedy, by the death of the newlywed bride — still stands as a benchmark for visual storytelling in music videos. With 1.3 billion current views on YouTube, iconic images from "November Rain" have wound their way into the minds of the world, from a bandanna-headed Axel Rose at the piano, to a windblown Slash soloing his way to glory on an unplugged electric guitar in the desert (and losing his tophat), to the rain pouring on the wedding party and scattering guests, prophesying the mysterious death of the Bride.
And, of course, the Bride herself, in a white, mini-skirted wedding dress, high-heeling her way down the aisle. 
Many people simply know her as "the girl from November Rain," but actress Stephanie Seymour was once a celebrity in her own right, as well as the real-life girlfriend to Axl Rose. Seymour was just starting to come into public light in 1991, and sat beside megastar model Heidi Klum in photo ops. She was rumored to be dating around Hollywood quite a bit at the time she was cast in "November Rain," according to Page Six, including Charlie Sheen and Warren Beatty. Her relationship with Rose ended in a 1993 lawsuit.
And we both know hearts can change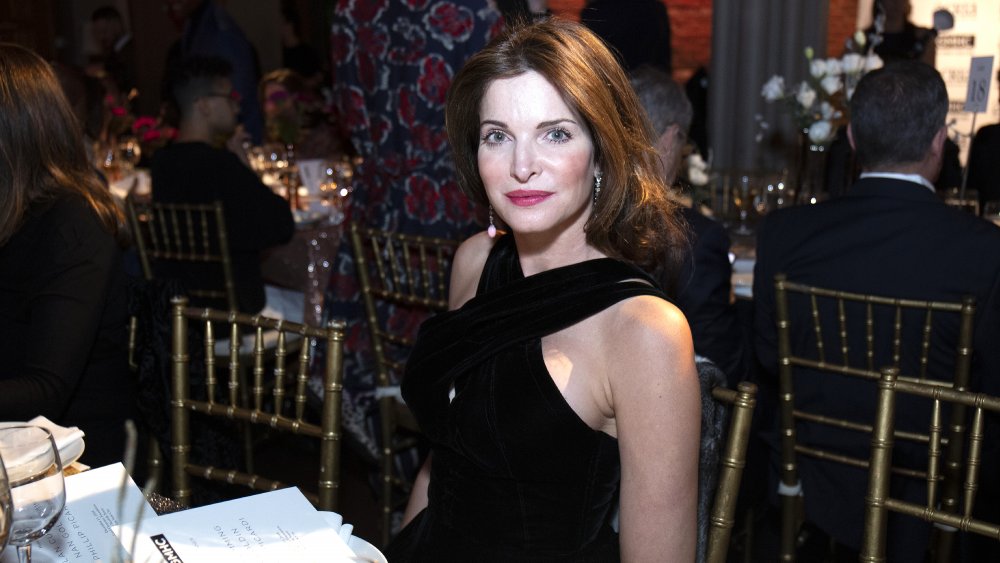 Santiago Felipe/Getty Images
In the years following the release of "November Rain," Seymour played herself in 1994's Sunny Side Up, a minor role in 2000's Pollock about painter Jackson Pollock, and a small part in Law & Order in 2002. Between struggling to get her acting career off the ground, she met billionaire industrialist, publisher, and art collector Peter Brant, from Queens, NY. They had a child, Peter, Jr., while Brant was still married in 1993, themselves wed two years later in 1995, and went on to have two more kids: Harry (1997) and Lily (2004). Brant also adopted Stephanie's son Dylan from a previous, short-lived marriage in 1989-1990 to guitarist Tommy Andrews.
Since then Seymour has, essentially, been living the life of a wealthy suburban housewife in Greenwich, Connecticut, complete with unabated substance abuse problems hidden by an attempt at keeping up glamorous outwards appearances. She has been in and out of rehab for Vicodin addiction, and was later accused of abusing the opioid Subutex while "frequently drinking." As late as 2016 she appeared in court for a DUI after flipping her Range Rover, and was sentenced to attend AA meetings and a treatment program.
Most recently in 2019, Seymour, now 51, and fellow supermodel Claudia Schiffer, appeared nude on the cover of Vogue Italia for the first time, as reported by Page Six.