How A Shootout Resulted In Daryl Hall And John Oates' First Meeting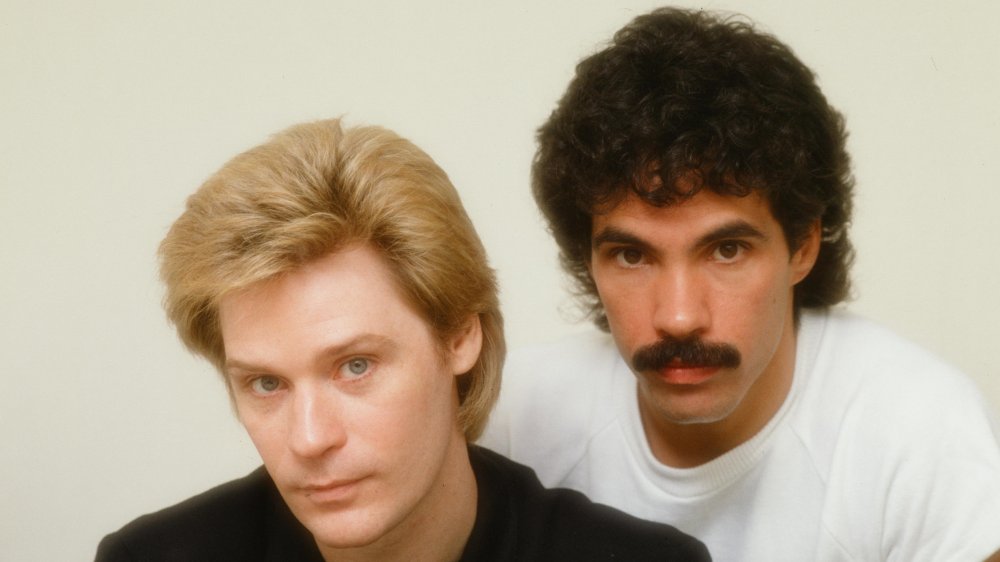 Koh Hasebe/shinko Music/Getty Images
Daryl Hall (the tall, blond one) and John Oates (the one with the mustache) are one of the greatest duo acts pop-rock has ever seen. As Billboard is happy to remind us, songs like "Rich Girl," "I Can't Go For That (No Can Do)," "Maneater," and "Kiss on My List" ruled the airwaves of the 1970s and the 1980s, and somehow, they're still out there, playing their music, doing their thing. In fact, as Andy Greene of Rolling Stone reported in early 2020, Hall and Oates are still a tour de force when it comes to touring, and though they admit that they don't really see themselves as a duo and that they've somewhat "drifted apart" creatively, they're even planning a new album.
With such an amazing partnership that's going strong in its fifth decade, it's tempting to believe that Hall & Oates have an origin story that matches their success and tenacity. Well, good news, people — they totally have. In fact, the day they met was a rather literal riot, with bullets flying and people screaming. Let's take a look at how a shootout resulted in Daryl Hall and John Oates' first meeting. 
Two stars in the middle of a riot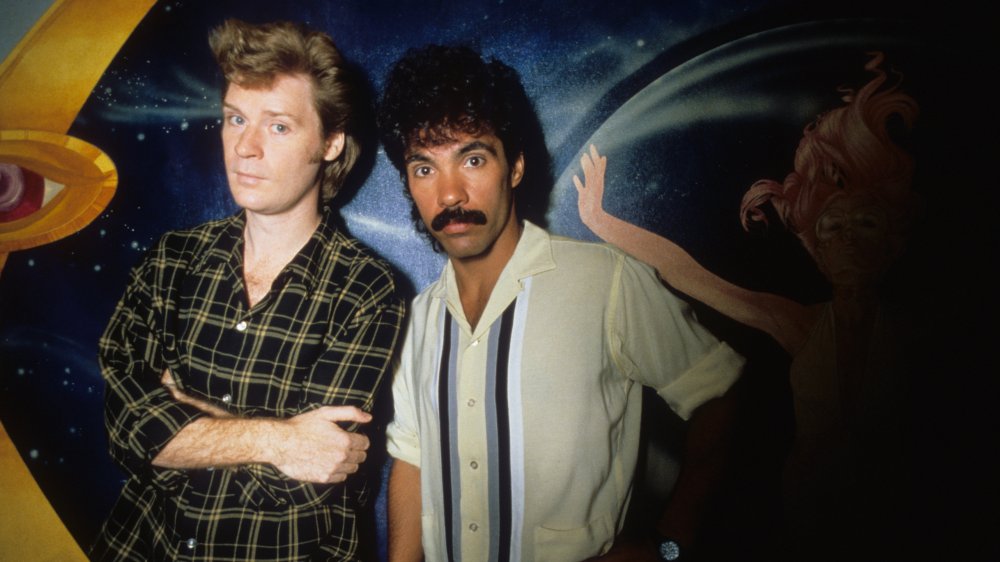 Luciano Viti/Getty Images
As Jake Rossen of Mental Floss tells us, the year was 1967, and the place was the Adephi Ballroom in Philadelphia. Daryl Hall's The Temptones and John Oates' The Masters had both been contracted to play at a dance event, but before either band managed to get on stage, a brawl between two high school fraternities broke out. This was not just some friendly fisticuffs between a handful of drunken frat boys, either. This was a very real riot, with knives, chains, and most frighteningly, gunshots. 
Hall and Oates were stuck behind the curtain with no easy way out, so they performed a hasty escape via a service elevator. This is where they first exhanged words. "Oh, well, you didn't get to go on, either," Hall quipped to Oates. "How ya doin'?" From that point on, the pair kept bumping into each other. Their next meeting at the campus of Temple University ended with Oates joining The Temptones as their new guitarist. After that, Oates traveled in Europe for a few months and let Hall's sister stay in his apartment. When he returned and discovered to his horror that she hadn't been paying the rent and the apartment was locked up, he knocked on Hall's door. Hall let the desperate Oates in, and ... well, as Oates himself puts it: "That was our true birth as a duo."