The Tragic Deaths Of The Ramones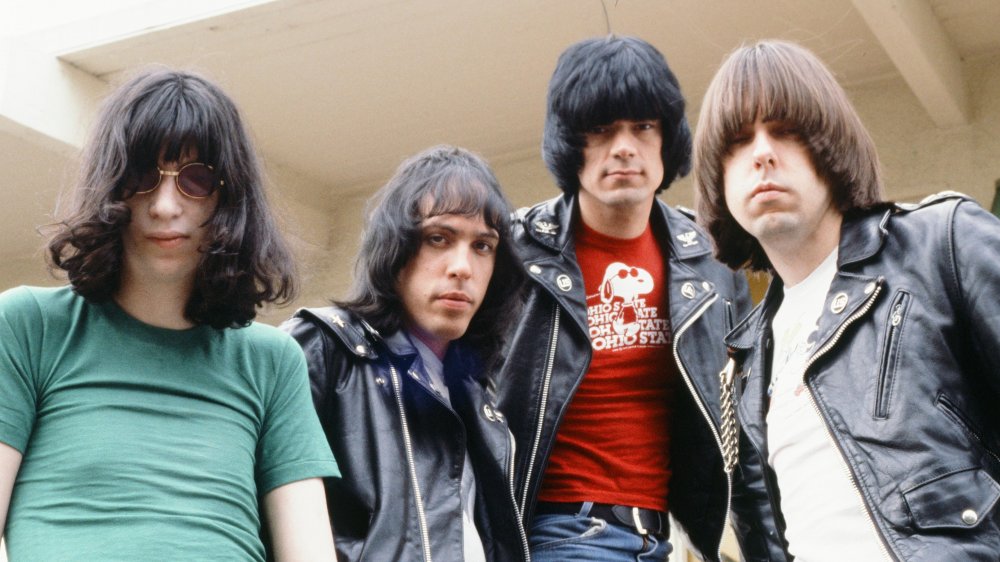 David Tan/shinko Music/Getty Images
Hey Ho, Let's Go! The gifts The Ramones gave to the world of music are borderline endless. Their simple and straightforward, yet infinitely powerful brand of rock 'n' roll ushered in punk rock, and their uniform look and glorious mop hairstyles screamed "we are a rock band" like few others groups before (or, for that matter, after) them. The Ramones might not actually have been brothers, but as Mikal Gilmore of Rolling Stone puts it, their boundless energy and onstage chemistry could have convinced you otherwise. 
Unfortunately, The Ramones only seemed like a tight unit from the outside. They may have made rock history, but the band's internal affairs were full of arguments, feuds and disappointment ... and ultimately, several untimely deaths. In fact, none of the four members of the band's original lineup are with us any longer. What happened to them? How did fates conspire to take one of the world's most influential rock bands away from us? Let's take a look at the tragic deaths of The Ramones.
I don't wanna be buried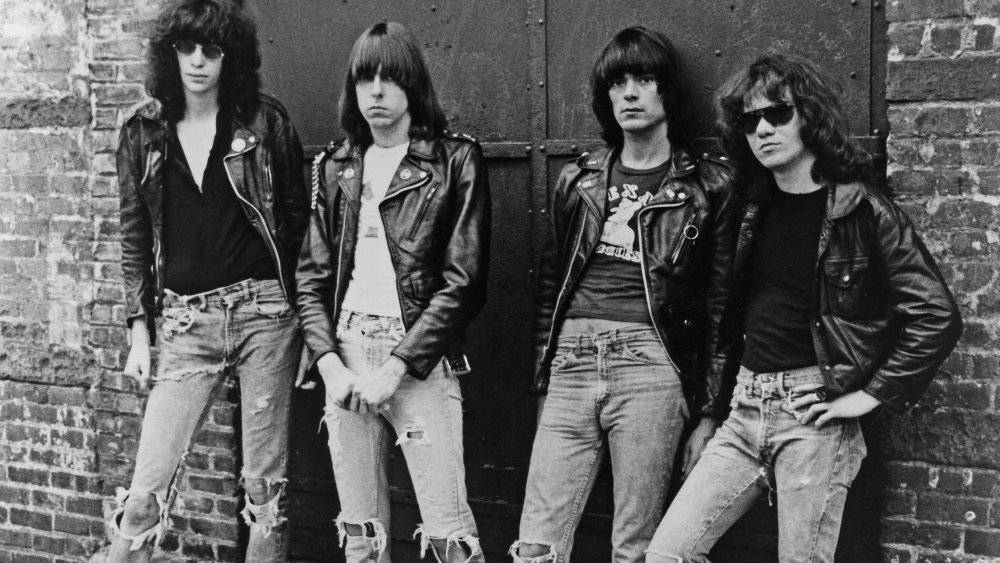 Michael Ochs Archives/Getty Images
There have been plenty of people in The Ramones over the years, but the original lineup consisted of vocalist Joey (real name: Jeffrey Hyman), guitarist Johnny (John Cummings), bass player Dee Dee (Douglas Colvin), and drummer Tommy Ramone (Thomas Erdelyi). All of these musicians are dead now, and disturbingly, most of them died within a few years of each other, and of similar causes. This wasn't a case of partying too hard and joining the 27 club en masse, either — all of the men made it to middle age, yet died well before the average person.  
As Christina Saraceno of Rolling Stone tells us, frontman Joey Ramone was the first to go before his time. In 2001, the singer lost his battle against lymphatic cancer, at only 49 years old. The very next year, in 2002, it was Dee Dee Ramone's turn. As Jon Wiederhorn of Loudwire notes, the 50-year-old bassist died of a heroin overdose in his Los Angeles home. In 2004, it was guitar player Johnny Ramone's turn, and as Ben Sisario of the New York Times reports, the cause of the 55-year-old musician's death was also cancer, this time of the prostate. Drummer Tommy Ramone lasted quite a bit longer than his bandmates, but as Miriam Coleman of Rolling Stone writes, in 2014, the last of the original Ramones also passed away ... from cancer. What are the odds?