The Real Reason Marilyn Manson Hated My Chemical Romance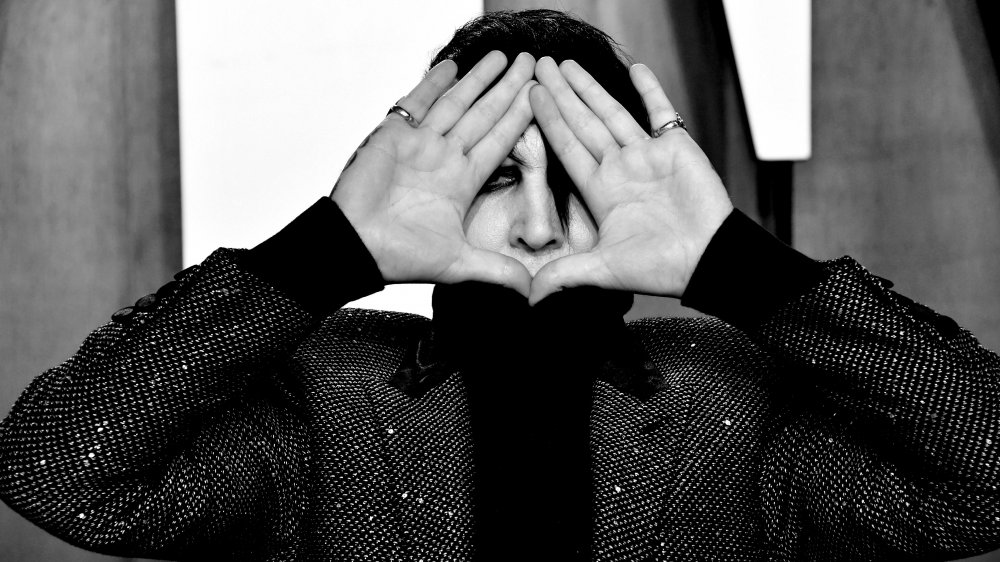 Frazer Harrison/Getty Images
Beef between musicians in the rock world is far from unheard of. Feuds between members of Kiss, Guns' Roses and Pink Floyd are pretty well-known, along with Blink 182's Tom DeLonge frequent departures from his bandmates. Even scuffles between entire bands are not uncommon, like Brand New vs. Taking Back Sunday or The Smiths vs. The Cure, the latter of which have disliked each other for a good 30 years.
In case you've forgotten, Marilyn Manson and My Chemical Romance have also been sparring for over a decade in a feud that will most likely never be resolved. For musicians who have shared festival stages and audiences of angsty teens, the two parties seem to forever be at odds. Let's return to the root of the matter to dig into the reason why the hard rock icons can't stand each other.
The sincerest form of flattery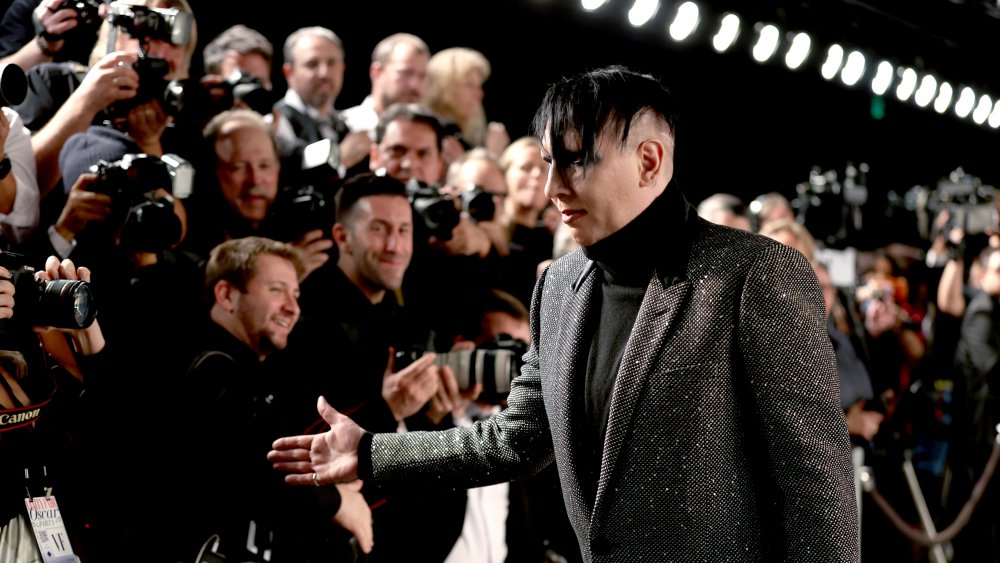 Rich Fury/vf20/Getty Images
Marilyn Manson revealed that his song "Mutilation Is The Most Sincere Form Of Flattery" is about My Chemical Romance frontman Gerard Way to The London Paper in 2007, via NME. More specifically, the song is about Way's outfit, which The Beautiful People singer claims is a direct rip-off of his onstage looks.
"I'm embarrassed to be me because these people are doing a really sad, pitiful, shallow version of what I've done," Manson elaborated, as reported by NME. "If they want to identify with me then here's a razor blade. Call me when you're done and we'll talk."
While the lyrics of Manson's song include, "Hey, there's no rules today/You steal instead of borrow/You take all the shapes that I make/And you think that you thought/All the thoughts that I thought," the subject of his criticism seemed to be largely unbothered.
"We still haven't found someone that has knocked us down that we need to take seriously," the My Chemical Romance singer responded in an interview with Rock Sound. "If Elvis Costello said we sucked we would think about it a bit but usually it is comments from someone with a new record to promote so the remarks ring hollow."
Manson's comments were published just days before both Manson and Way were set to share the stage at Download Festival in the UK. In fact, while My Chemical Romance headlined, Manson's set was placed before headliners Linkin Park the following day. (We're totally not saying that jealousy had anything to do with the brawl.)