The Tragic Death Of Basquiat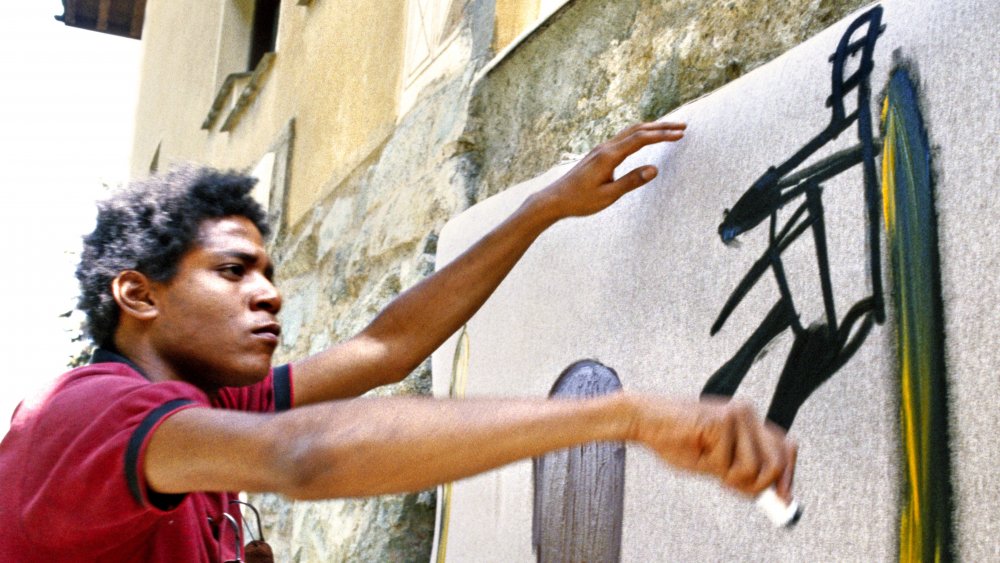 Lee Jaffe/Getty Images
Jean-Michel Basquiat, an artist whose roots in graffiti made his work stand out among others, left a legacy of stunning paintings. But his sudden popularity in his 20s caused him to spiral into a drug habit that eventually cost him his life. His death, says the BBC, cemented his status as an art world rockstar.
Basquiat first found fame as a graffiti artist. Under the name SAMO, he and friend Al Diaz went around New York tagging buildings in Lower Manhattan. Soon, he was selling paintings and gaining fame. But by the time he was 27, he'd developed a dependence on heroin and he died of a drug overdose in 1988.
Even before his overdose, Basquiat already dealt with tragedy. At a young age, Basquiat was hit by a car and had to get his spleen removed, The New York Times reports. His parents' marriage broke down when he was seven and his mother suffered from depression. Basquiat moved in with his father in Brooklyn and eventually to Puerto Rico, but struggled with an abusive parental relationship. He ran away from home at 15, living in Washington Square Park. There, he began doing drugs like LSD. To support himself, he began painting shirts, which then led to his graffiti and art career. At the height of his career, Basquiat held shows in both New York and Los Angeles and was selling paintings for more than $10,000.
Left without an anchor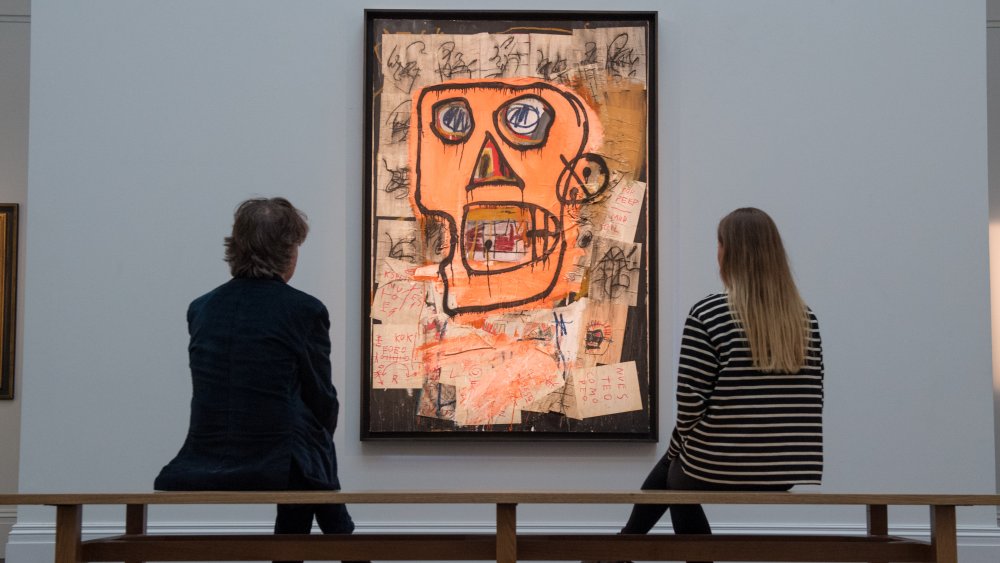 Chris J Ratcliffe/Getty Images
His sudden fame at 20 thrust Basquiat into a different world, including the Studio 54 set and its wild parties, led by Andy Warhol. He became great friends with Warhol who, according to The New York Times, tried to wean Basquiat off drugs. Warhol died in 1987 which left Basquiat adrift. In a bid to withdraw from heroin, he went to Maui, where he would have no access to the drug. But he ultimately fell off the wagon. The BBC writes some of Basquiat's friends before his stardom were concerned he "was not looked after by the people who needed to look after him" during this time.
Today, Basquiat artwork sells for millions, including a $48.8 million one sold at auction says USA Today. Jay Z, Macklemore, and Frank Ocean have all referenced him in their songs. Basquiat, The New York Times claims, always wanted to be famous. But it was fame, in part, that drove him to take drugs and, eventually, his life.