The R.E.M. Hit Song That Michael Stipe Hates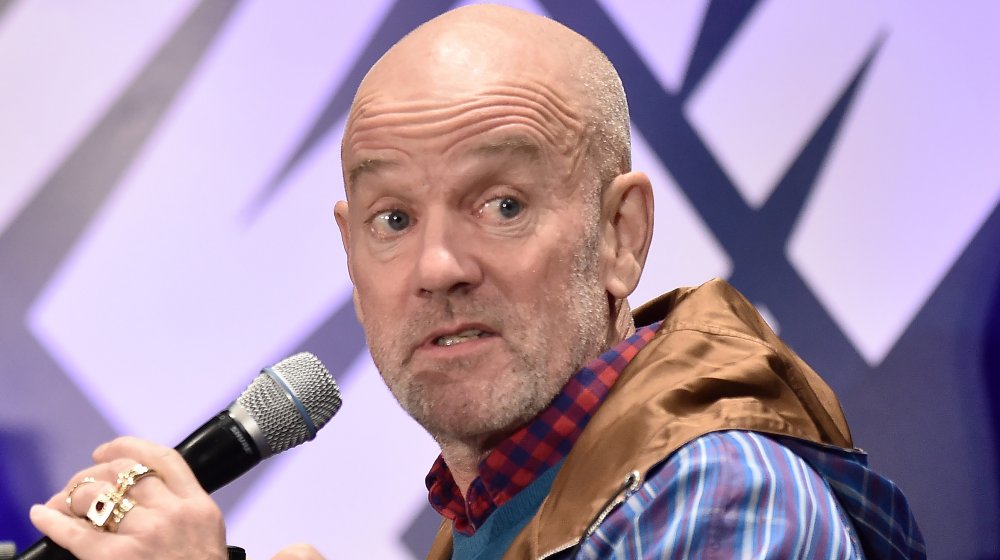 Steven Ferdman/Getty Images
R.E.M. is one of the most successful indie bands of all time, if not the most successful. From their comparatively humble beginnings in the music scene of Atlanta, to their rise to global megastardom in the nineties, until their amicable break-up in 2011, they provided the world with all the folky, jangly, pop-infused alt-rock it can handle. As the immediately recognizable pipes of the outfit, vocalist Michael Stipe played an instrumental part in the band's story, morphing from a shy vocalist into a charismatic frontman worthy of the massive stages the band found itself standing on.
Like every musician, Stipe prefers some songs in his band's back catalog over others. As Michael Hann of the Guardian reports, the singer is partial to tunes like "The Lifting," "World Leader Pretend," "Country Feedback" and "Strange Currencies," along with some of their newer material. Naturally, this must mean that the singer also has songs that he doesn't particularly enjoy ... and it turns out that one of them is a pretty well-known one. Here's the R.E.M. hit song that Michael Stipe hates.
Michael Stipe's not a fan of 'Shiny Happy People,' either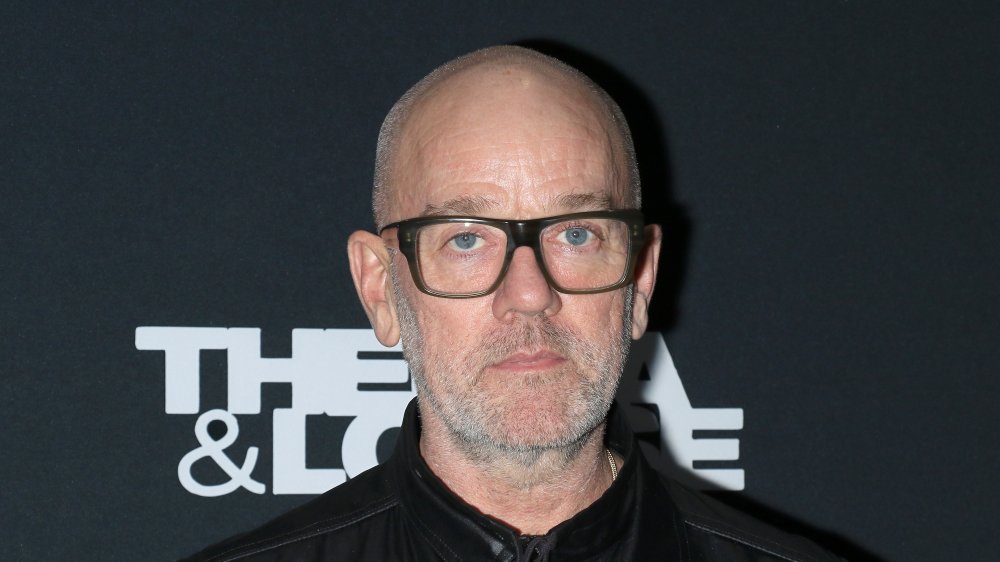 Jim Spellman/Getty Images
"Shiny Happy People" enjoys a unique place in the R.E.M. music book. As Sean O'Neal of the A.V. Club writes, many fans dislike the shamelessly goofy single from 1991's Out of Time, despite the fact that it's one of R.E.M.'s best-known songs. Michael Stipe appears to share this opinion, as it's rumored that he kept the song off the In Time greatest hits album. Sure, Stipe has sometimes defended the song, stating that it's far darker than people realize, and that its overwhelming happiness comes with the "or else" implied by propaganda posters. However, he eventually started saying that the song had "limited appeal," and by 1995, he even flat out stated that he hates it. Perhaps not coincidentally, the song was generally kept out of the band's set lists. 
 As Peter Helman of Stereogum reported in 2016, though, it appears that time has allowed Stipe to view the hated pop song through a more objective lens. That's not to say he likes it any more, though. In fact he mostly seems to view it as a goofy experiment in the field of bubblegum pop. "It was a song written for children," Stipe opines. "It's still enjoyed in elementary schools around the world, as far as I know." It's hard not to see that as a hell of a putdown, coming from the man who also sang "Losing My Religion" and "Everybody Hurts."