The Real Reason Dennis DeYoung Left Styx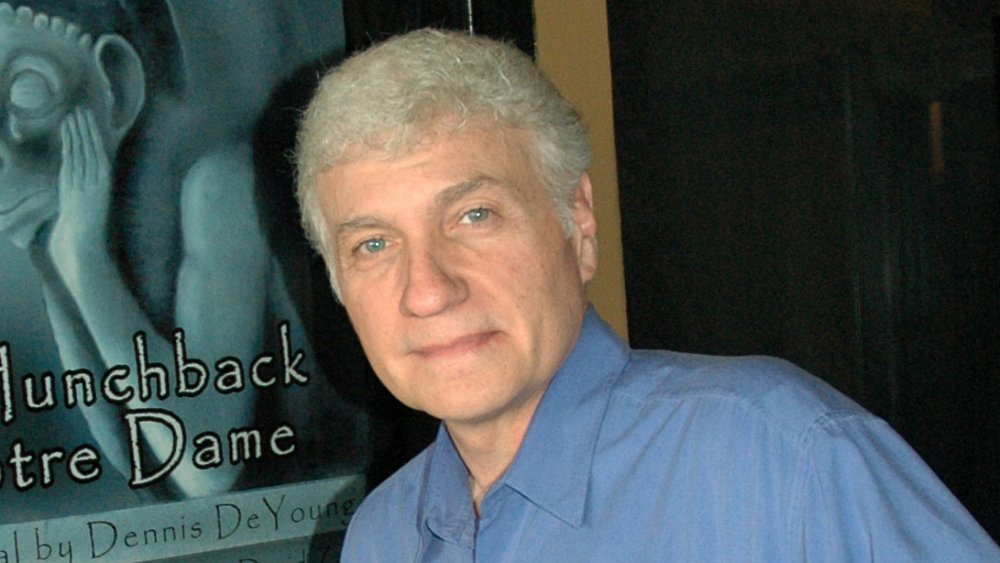 Stacia Timonere/Getty Images
The legendary 1970s-1980s band Styx has been around a block or six, and their music has been surprisingly multifaceted. They've done the kind of hard-rocking fare you'd expect from a band called Styx, and prog-rock that, to be honest, you'd also expect from a band called Styx. Yet, two of their best-known songs include the famed synth-pop tune "Mr. Roboto," and the chart-topping soft rock ballad, "Babe." Of course, you have to look at the guy who wrote and sang those particular songs and many others, keyboardist-singer Dennis DeYoung: The talented musician's pop sensibilities may have brought the band some huge hits, but after he left the group, Styx utterly refused to play "Mr. Roboto" live until very recent years.
But why did DeYoung leave the group in 1999, in the first place? It seems like "artistic differences" might be a pretty sure bet in this particular scenario, or maybe some remaining animosity from the band's first break-up way back in 1984. As is so often the case, the truth is more complicated. Here's the real reason Dennis DeYoung left Styx.
Touring troubles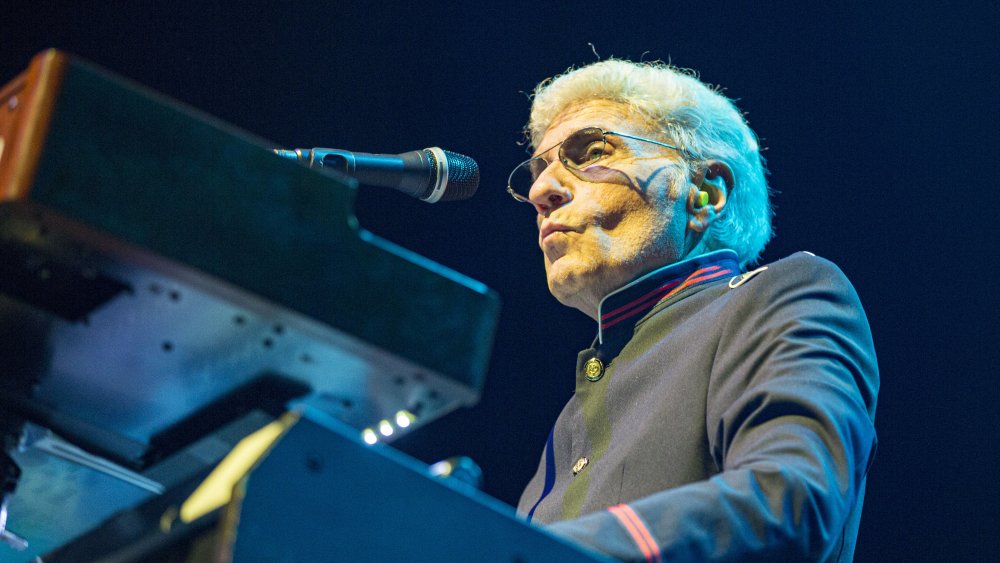 Daniel Knighton/Getty Images
In a 2018 appearance on The Big Interview (Via ABC News Radio), Styx members James Young, Tommy Shaw and Lawrence Gowan noted that their problems with Dennis DeYoung stemmed from the singer's refusal to tour at a time when the band wasn't selling albums, and had to rely on live show revenue. To be fair, DeYoung quoted medical reasons for his reluctance to hit the road, so he wasn't just feeling lazy.
Young says things came to a head when the band started considering a replacement for DeYoung, with the man himself stepping onstage whenever he felt up to it. Unfortunately, the idea proved unpopular with DeYoung. "He said, 'I don't want you to do that,'" Young says. "And I said, 'Well, we're going with you or without you.'" The band eventually went with the "without DeYoung" option, and DeYoung proceeded to sue them for the band's name. The case was settled out of court, and ... that was that, really. 
 Though Andy Greene of Rolling Stone notes that fans have been clamoring for DeYoung and Styx to reunite, this seems unlikely. DeYoung himself could possibly be persuaded to make a comeback, though. In an appearance on Rock Talk With Mitch Lafon (via Ultimate Classic Rock), he said: "I believed [...] and still believe, the magic was when we were together. So, becoming a solo artist is nothing I ever aspired to. I don't wanna be a solo artist. I wanna be in Styx."