The One Song Madonna Did That She Can't Stand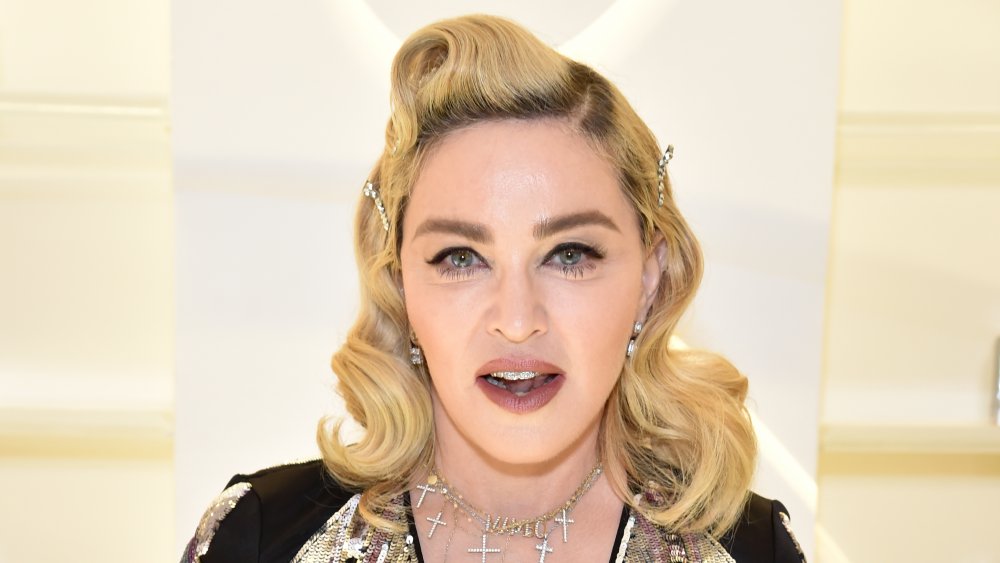 Kevin Mazur/Getty Images
Madonna is one of the very small handful of people who are so famous you only need to hear their first name to know exactly who we're talking about, and has been so for such a long time that a whole bunch of people probably don't even know what her full name is. It's Madonna Louise Ciccone. She's been around since the turn of the eighties, and she's had so many popular songs that chances are, at least four of them are somehow simultaneously playing in your head right now. 
As an artist with a vast musical output in many different styles, her back catalog is so impossibly robust and encompasses so many subgenres of pop that even the most hardcore Madonna fan would probably find it difficult to adore all her music equally. The singer herself probably also has her favorites among her own songs, seeing as she definitely has songs she doesn't rank quite as highly as the others. In fact, it turns out that Madonna outright hates one of her songs ... and it's one that you're probably quite familiar with. 
Madonna hates 'Like A Virgin' ... and a bunch of her other old songs, really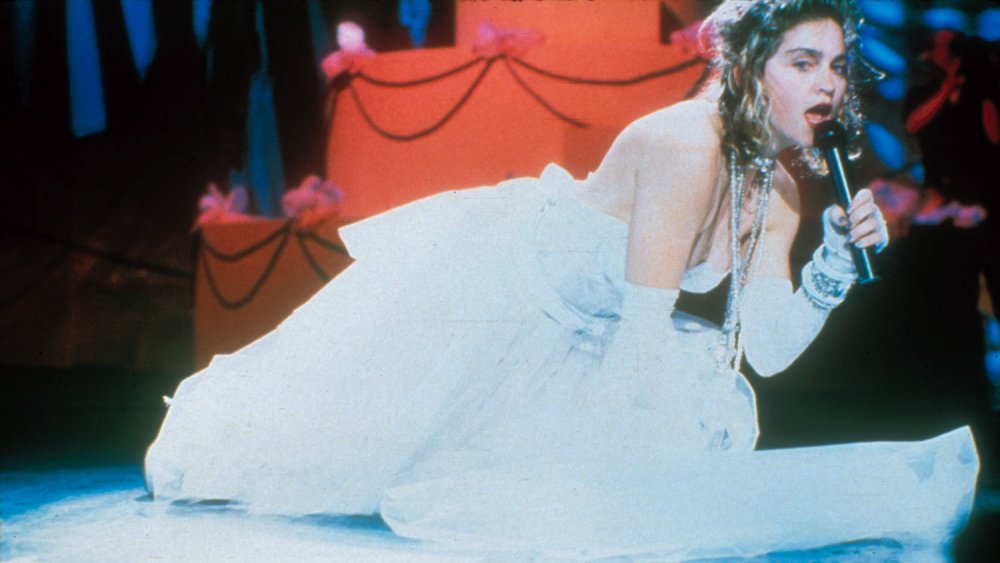 Frank Micelotta Archive/Getty Images
Madonna's oldest hit singles tend to be chipper 1980s pop bits that have very little to do with her later musical output. As such, it's not a huge surprise that, as Fraser McAlpine of the BBC tells us, Madonna's least favorite song of all time is "Like A Virgin." To be fair, she seems to have plenty of ill will for her other old hits, too. McAlpine mentions a 2008 incident where she told New York's Z100 FM radio: "I'm not sure I can sing "Holiday" or "Like A Virgin" ever again. I just can't – unless somebody paid me like $30 million or something." However, by 2009, she had dropped "Holiday" from her hate list, or perhaps "Like A Virgin" had merely risen to occupy its Number One position by itself. To be fair, she had her reasons, seeing as people apparently keep blasting the song at her. "For some reason, people think that when you go to a restaurant or you are going shopping that you want to hear one of your own songs," Madonna laments. "It's usually Like a Virgin — and that is the one I don't want to hear."
However, "Like A Virgin" just might be on its way out of the doghouse. In 2015, Madonna told US Weekly, via E! Online, that her least liked tune is "Material Girl." "I never, ever want to hear it again," she says.