The Real Reason David Byrne Left Talking Heads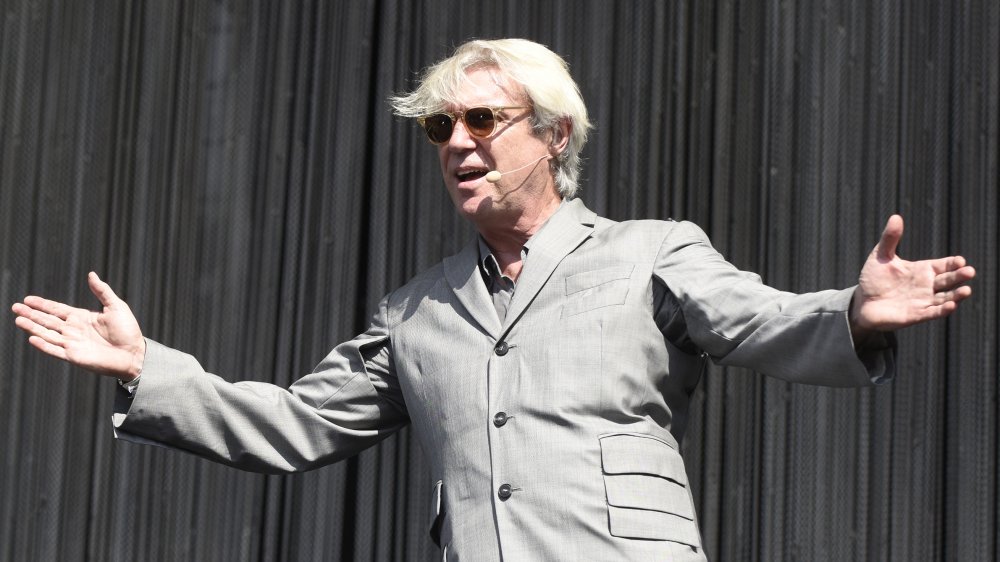 Tim Mosenfelder/Getty Images
The Talking Heads led the new-wave rock movement in the 1980s. They contributed a unique and new sound to the 80s rock scene, releasing hits like Psycho Killer, Burning Down the House, This Must Be the Place, and Once In A Lifetime. Their live concert film from 1984, Stop Making Sense, is considered one of the greatest concerts of all time, according to Rolling Stone, and they were inducted into the Rock & Roll Hall of Fame in 2002.
The band consisted of David Byrne, Tina Weymouth, Jerry Harrison, and Chris Frantz. The Talking Heads had a successful 16-year musical career, which ultimately ended when Byrne decided to leave the band in 1991.
In December of that year, Byrne unexpectedly announced the band's breakup in a straightforward sentence to the Los Angeles Times. "You could say (we've) broken up, or call it whatever you like," he said.
The Talking Heads: A Once In a Lifetime band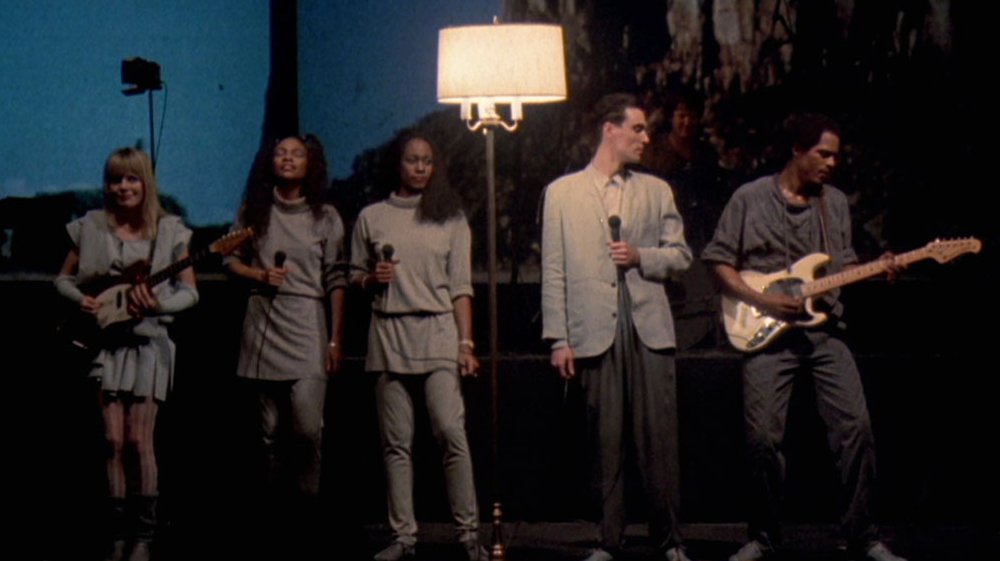 Stop Making Sense, directed by Jonathan Demme
The band's other members were shocked at this statement, although not totally surprised. They had gone on a "hiatus" after Naked was released in 1988. Frantz and Weymouth later told the Los Angeles Times that they had seen a breakup coming. A manager had reportedly said to them that Byrne wanted to "strike out on his own for the money." Byrne's increasing involvement in his own solo projects and collaborations outside of the band played a part in his decision to leave the Talking Heads for good.
"We wanted Talking Heads to work very much and were feeling quite disoriented because there was absolutely no communication on the part of David Byrne, who had once been an incredibly close friend," Weymouth said in a 1992 interview with the Hartford Courant.
Even though Byrne was ready to move on from the band, he still plays Talking Heads hits when he tours. He has, however, publicly said that a reunion is entirely out of the question, according to a 2018 interview with Rolling Stone.