The Sad Story Of Mark Ruffalo Losing His Brother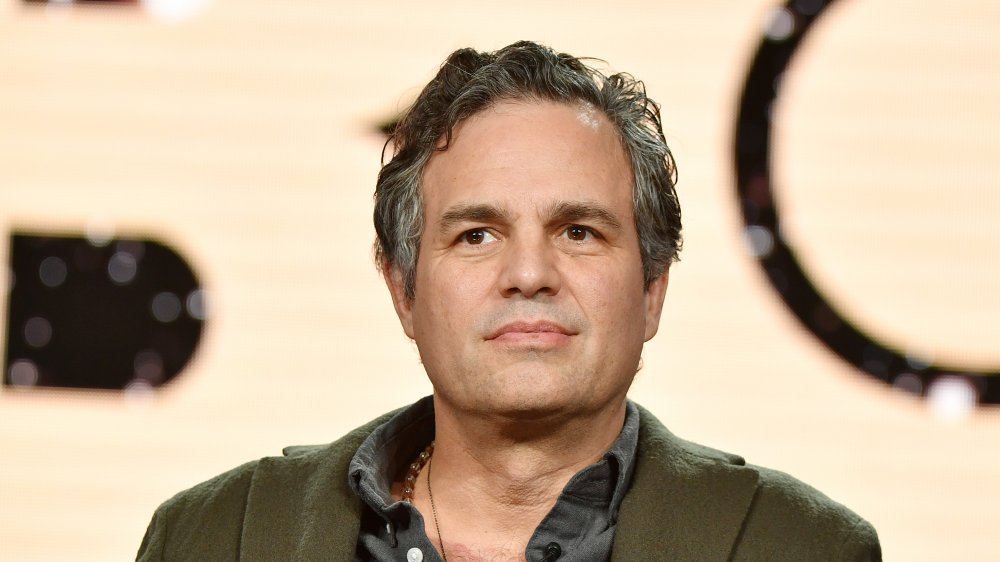 Amy Sussman/Getty Images
Mark Ruffalo is no stranger to either success, or tragedy. The humble, Wisconsin-born actor and activist, who comes from a working class family, rose to prominence in Hollywood after his family went bankrupt and he moved into a $600/month apartment with two friends and his brother Scott. Even though Ruffalo is most widely known for playing the Hulk in the Marvel Cinematic Universe, the Oscar-nominated actor is also an ardent environmentalist, who helped produce 2015's documentary about the dangers of fracking, Dear President Obama. 
Ruffalo didn't become so down-to-earth and likable overnight, though. He survived numerous other setbacks and near-disasters, such as when he was diagnosed with a benign acoustic neuroma (a brain tumor) in 2001, as described in Cancer Health. He survived surgery, and after ten months of living with a half-paralyzed face, he was able to get back at work. Like his green giant counterpart, Ruffalo has also overcome intense anger issues that left his apartment wall riddled with holes, until he discovered meditation. He was also diagnosed with dysthymia, a persistent, low-grade depression that rarely switches off, as he talked about with the Observer. Ruffalo has turned so many setbacks into good fortune, in fact, that his friends have coined the term "Ruffaloed" to indicate how an initially unfortunate event turns out okay in the end.
No tragedy, however, affected Ruffalo as acutely as the death — and possibly murder — of his younger brother, Scott.
Scott Ruffalo's unsolved murder mystery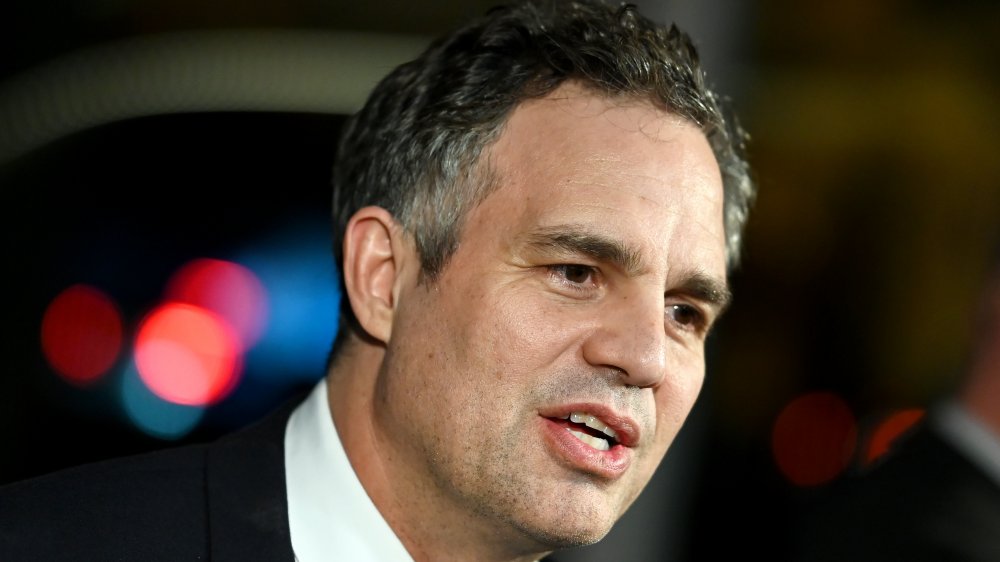 Shannon Finney/Getty Images
In 2008, Scott Ruffalo was found in his Beverly Hills condo with a gunshot wound to the side of the head. He was alive at the time he was found, and over the following week Mark stayed by his side, all the way until his family decided to take Scott off life support. Per ABC News, Scott was a hair stylist in Hollywood, who had garnered a reputation for going above-and-beyond for his clients, and had started Ruff, Inc. to manage his income.
Police found cocaine and morphine in Scott's system, and even though they ruled the death a homicide and closed the case, it remains unsolved. Mere hours before he died, two individuals, Shaha Mishaal Adham and Brian Scofield, turned themselves into the police, claiming that Scott had killed himself during a game of Russian Roulette. Adham, as stated in Reuters, was charged with attempted murder, but acquitted, and Scofield was also released. Ruffalo has stated that he mourns his brother everyday, and as cited in Huffpost, says that he took his role in 2010's The Kids are Alright because his character reminded him of his brother.
In an interview with Men's Journal, Ruffalo went on to say, "You get calloused, a little bit harder maybe, so be on guard for that. But take these tragic things and turn them into something meaningful and worthy of the loss. Make it count."