This Is What Vanilla Ice Does For A Living Today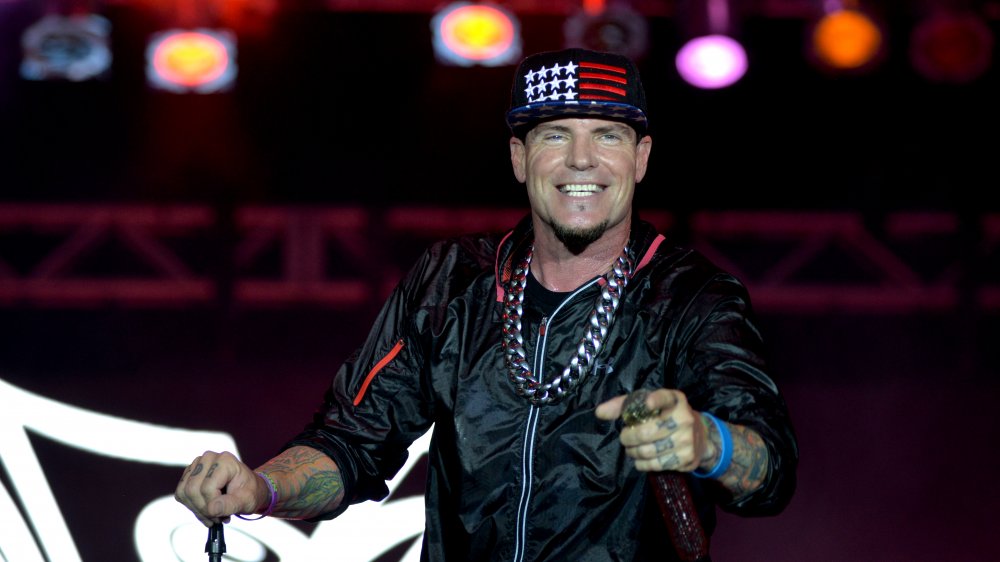 Manny Hernandez/Getty Images
Born Robert Van Winkle, budding rapper Vanilla Ice ricocheted to temporary stardom in the early 1990s with the unexpected hit "Ice Ice Baby". For a split second, Van Winkle was one of the biggest music stars in the game, with "Ice Ice Baby" serving as the first hip hop single to top the Billboard charts, per Complex. But after panned follow ups and a short lived career in jet-ski and motocross racing, according to Biography, Ice has dabbled in several endeavors.
If you haven't been caught up on the latest from Ice, he's actually doing pretty well for himself right now. The new millennium has certainly seen some interesting moments in his career: from his pet wallaroo Bucky Buckaroo — a kangaroo/wallaby crossbreed — running loose in Florida to a theatrical debut as a rapping Captain Hook in a Peter Pan production, we can applaud the man's range. It's also hard to forget the time when he posted a string of Tweets saying he was riding out Hurricane Matthew from a house "right on the ocean in Palm Beach." The posts eventually garnered the attention of the verified Florida Democrats Twitter account, who were prompted to warn the rapper's fans to listen "to your local officials, not @VanillaIce".
But what is the early '90s rap sensation doing now? Allow us to illuminate the situation.
Lights, lights, baby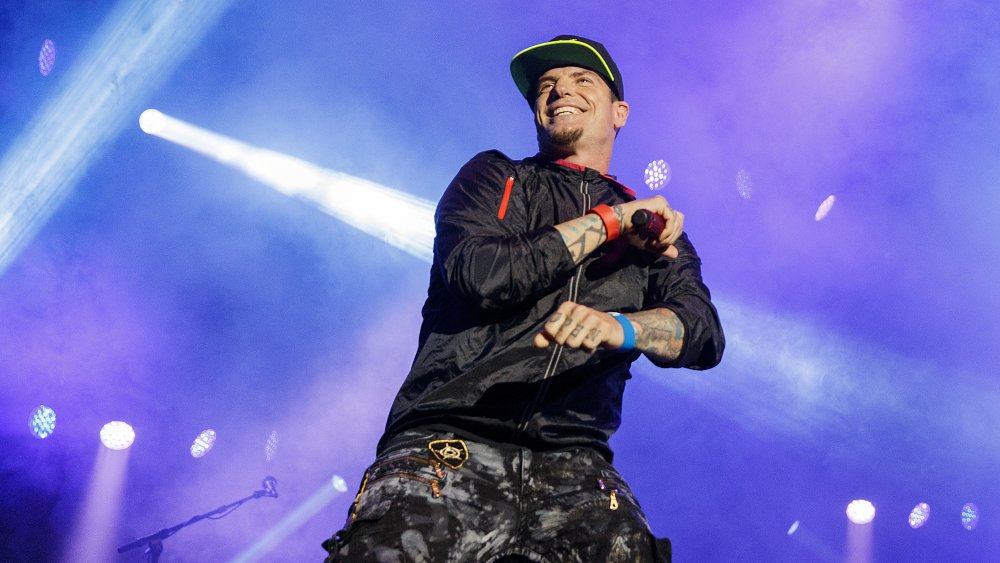 Andrew Chin/Getty Images
The former rapper made headlines when his home renovation show, The Vanilla Ice Project, debuted on the D-I-Y Network in 2010. The show is reportedly still going strong with over 100 episodes, per the show's official website, and recently wrapped its ninth season.
The "Ice Ice Baby" star is hardly the first rapper to show an interest in design -– rapper and former architecture student Ice Cube has talked at length about how designers Charles and Ray Eames have inspired his music. Kanye West's minimalist apartment in New York also made headlines in 2007 when pictures revealed West's extremely barebones taste in decor.
After he was given the greenlight for the show, Vanilla Ice decided to expand his reach into the design world even further, going as far as to collaborate with Capitol Lighting to create a 'Vanilla Ice Lighting' collection of chandeliers and wall sconces in 2013. The line was dubbed "classic" by Huffington Post, and includes two wall lamps and two chandeliers with crystal accents that vary from $250 to $1400. 
It's true: Vanilla Ice is now selling lights, lights, baby.