This Is The Song That Van Halen Has Played The Most In Concert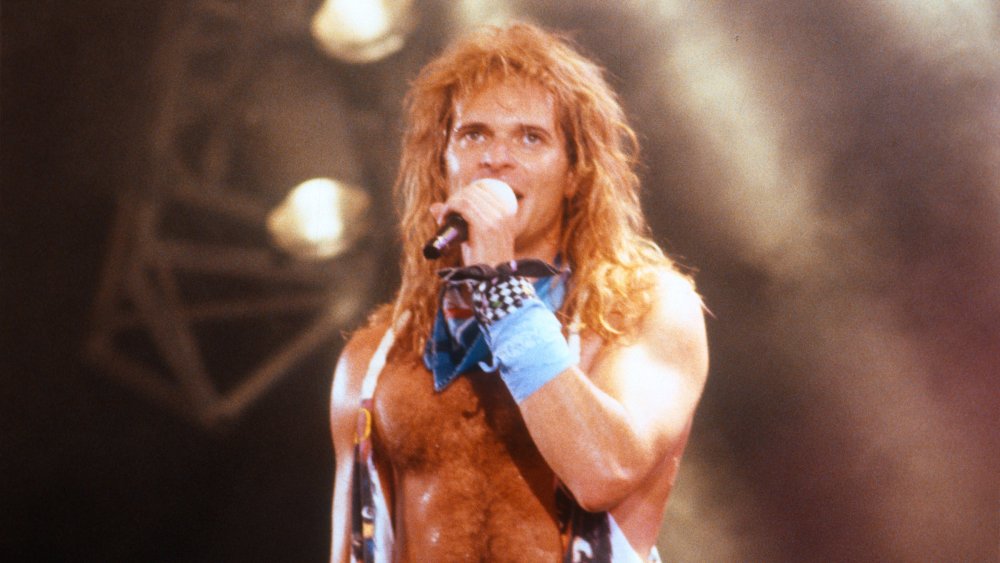 Larry Hulst/Getty Images
The irony of the saying "If it ain't broke, don't fix it" is that for musicians, it can mean sounding like a broken record. According to Mic contributor Tom Barns, a 2015 survey of half a million albums illustrated that "simplicity sells best across all music genres. As something becomes popular, it necessarily dumbs down and becomes more formulaic." Artists piggyback on popular trends by making songs that all sound the same.
Trend-tastic repetition can be a hellish slog for artists that crave creative independence. Take Van Halen, for instance. As All Music describes, the brilliant Eddie Van Halen made the electric guitar even more electrifying with his lightning-fast, self-developed technique. He even simulated animal and machine sounds. Perhaps more importantly, Eddie Van Halen hated doing cover songs. That created a ton of tension between him and former lead vocalist David Lee Roth and may have led Roth to leave the band.
Roth wanted to reach the pinnacle of rock popularity while Eddie wanted to take the band in an "eclectic" direction, per Ultimate Classic Rock. The guitarist grew so frustrated with chronic unoriginality that he built a studio just to crank out new tunes and take more creative control. Unfortunately for Eddie, some of the songs Van Halen plays most at concerts are covers. In fact, a cover song occupies the first place position alongside an original by — you guessed it — David Lee Roth.
Play it again, Sammy Hagar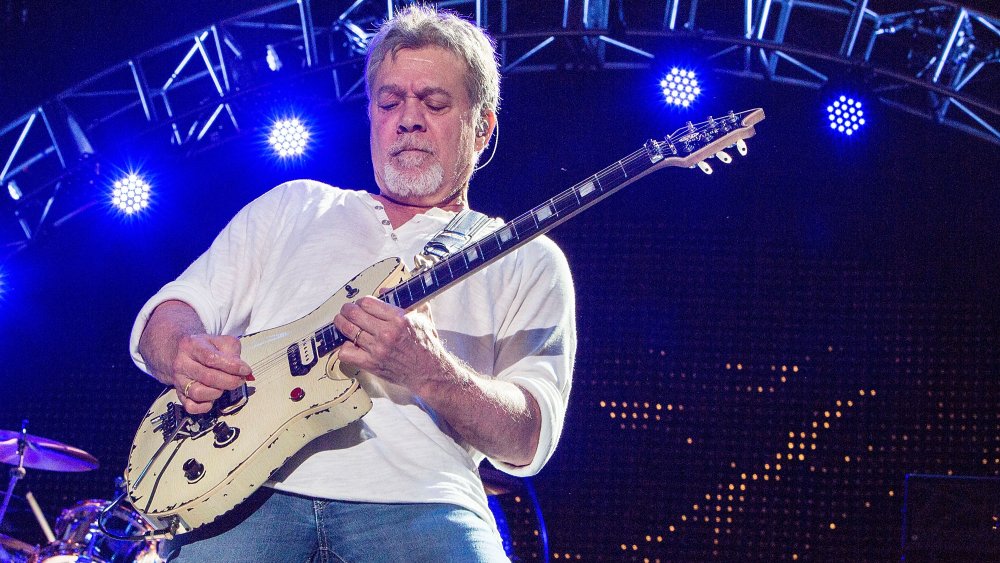 Daniel Knighton/Getty Images
Ultimate Classic Rock compiled a list of the 25 most frequently played songs at Van Halen concerts. Number 19 is a cover song that may have doomed the band's original line-up: Roy Orbison's "Oh, Pretty Woman." Van Halen have played it least 341 times in live performances. It was initially slated to be a stand-alone cover, so Eddie couldn't stand it when the song's immense success cornered Van Halen into making the album Driver Down. Eddie called it "a turning point for me, because half of it was cover tunes." It led him to build his home studio and increasingly put him at odds with Roth.
Sharing the top spot is the David Lee Roth-penned "Ain't Talkin' 'Bout Love," which Van Halen have played 1,224 times in concert. Matching that total is the band's cover of the Kinks' "You Really Got Me." It really got to Eddie that this was Van Halen's debut single because it was a cover. In his words, "It bummed me out."