The Untold Truth Of Kurt Cobain's Unplugged Guitar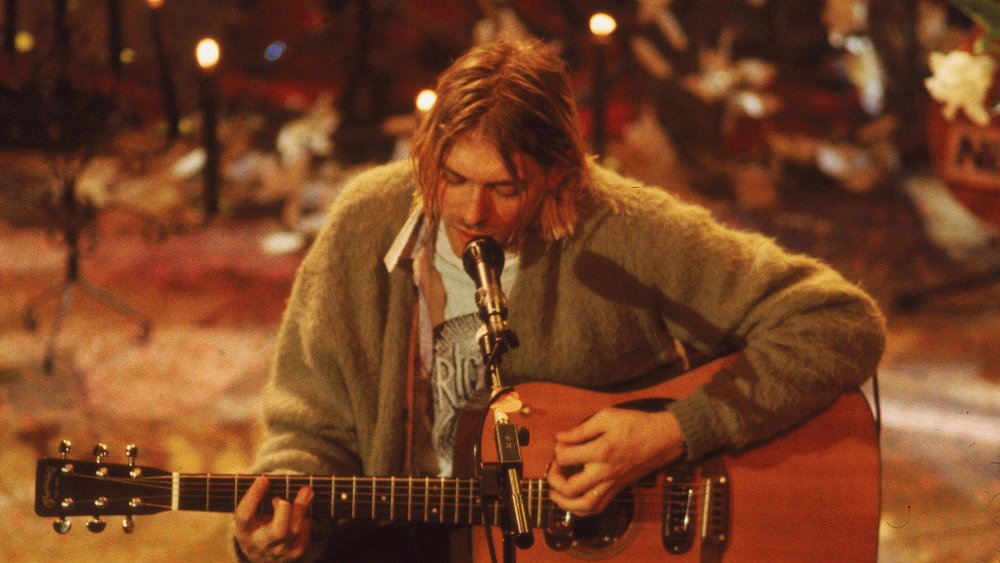 Frank Micelotta Archive/Getty Images
On June 21, CBS reported a guitar had been auctioned off for $6 million. Yes, $6 million. That guitar has officially become the most expensive guitar ever, beating David Gilmour's Stratocaster that went for a "mere" $3.95 million last year. The guitar in question was the acoustic guitar — specifically, a 1959 Martin D-18E — played by Kurt Cobain for the MTV Unplugged recording which entered the bidding with a starting estimate of $1 million. The guitar, which sold to Australian Peter Freedman, owner of Røde Microphones, also came with the same guitar case used by Kurt Cobain as well as some guitar strings, picks and a stash bag.
Almost any paraphernalia related to that concert achieves a sanctified status amongst fans. Last year the cardigan Cobain wore to the concert went with stains, cigarette burns, and all for $334,000. In addition to the guitar, the auction also put up the shirt he wore in the "Heart-Shaped Box" music video, a Stratocaster smashed by him, and the "MTV Unplugged" setlist as part of the Julien's Auctions Music Icons Event. However, as Kurt Cobain is one of the most iconic rock stars of all time and that guitar in particular has such cultural significance, its story extends well beyond that of typical, run-of-the-mill memorabilia. 
Query: Who is selling the guitar?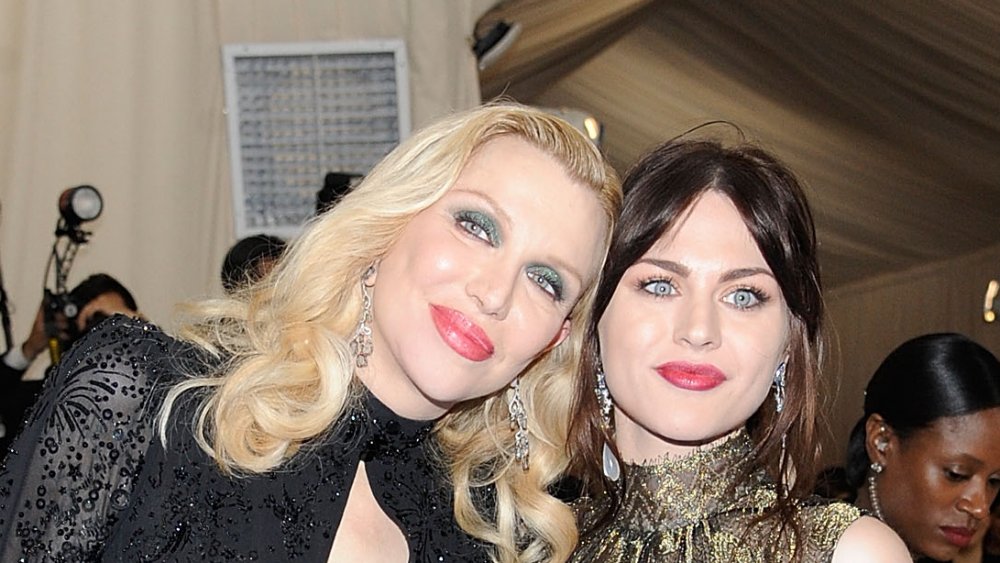 Rabbani And Solimene Photography/Getty Images
In their announcement, Julien's Auctions did not state who had put up the guitar. Page Six, however, speculates that it has to be Isaiah Silva, a musician mostly known for once being the husband of Francis Bean Cobain, Kurt Cobain's daughter. The two married in 2014 and divorced in 2016 with Silva claiming that the guitar was given to him as a wedding present.
Upon hearing this, Courtney Love snapped "[that guitar's] a treasured heirloom of the family. It's not his to take." In 2018, the judge disagreed and granted the guitar to Silva, who also filed a lawsuit against Courtney Love for allegedly conspiring to kill him to steal back the guitar. Love later demanded during the proceedings that Silva go under psychiatric evaluation. The battle, though, seems lost as the guitar has been sold — one more time, for $6 million.