The Real Reason Motley Crue's Vince Neil Went To Jail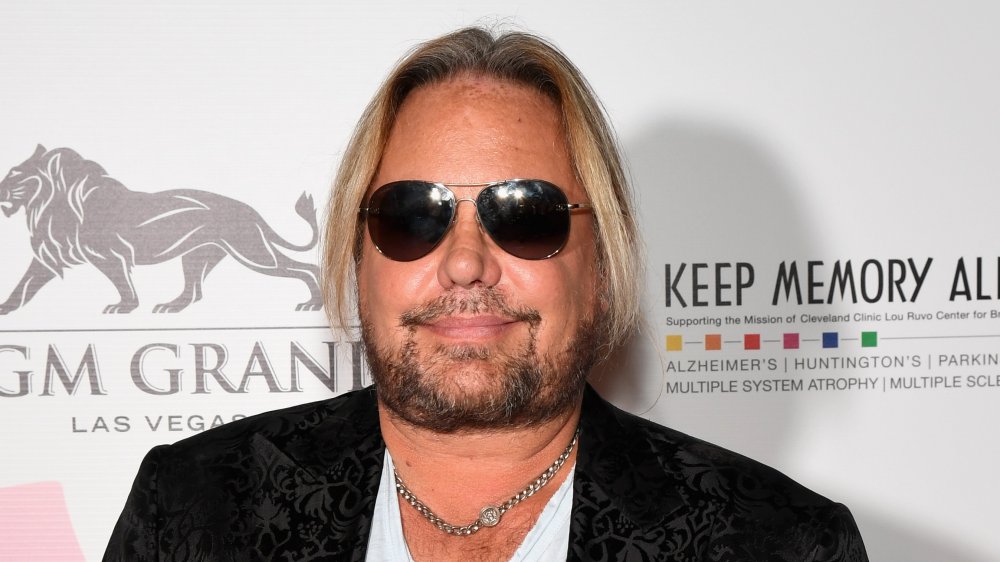 Ethan Miller/Getty Images
Mötley Crüe is the kind of band that names its autobiography The Dirt: Confessions of The World's Most Notorious Rock Band. Though the book's namesake Netflix film may have ignored significant parts of their true story, there's no denying that they have spent years doing their level best to live up to their self-professed notoriety. Heroin troubles and intensely close calls with death? Ask Nikki Sixx. Endless private life issues? Tommy Lee's your guy. 
And then, there is Vince Neil. The hard-partying, hard-drinking hard rock singer has battled his share of personal demons over the years, and sometimes, the demons have won. Some of these incidents have been marked by troubles with authorities, and at one point, the Crüe frontman even had to spend some time in jail. But what incident in all of his rock 'n' roll excesses could have been the one that sent Neil in the big house? Here is the real reason Motley Crue's Vince Neil went to jail.
Vince Neil and the car crash that killed Razzle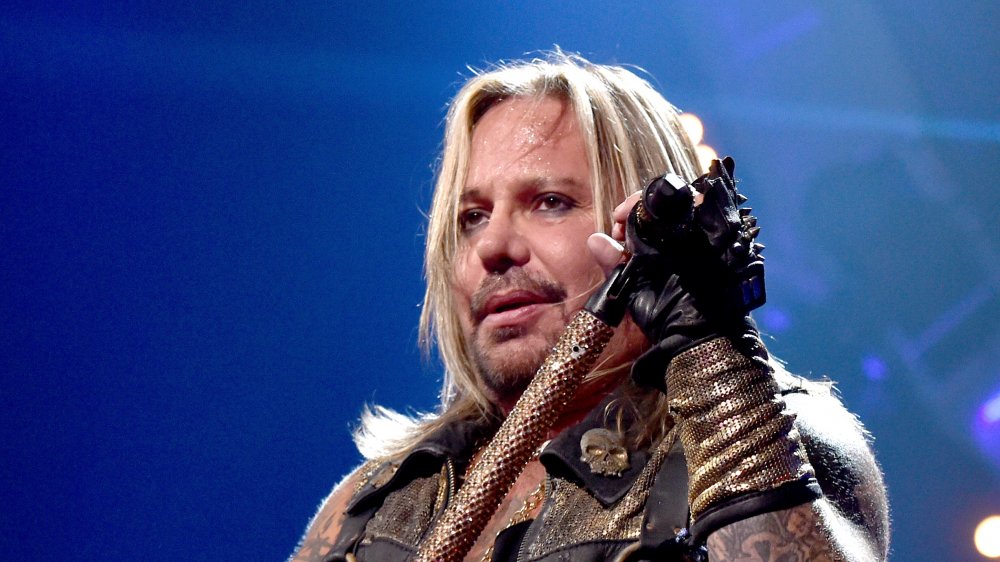 Kevin Winter/Getty Images
It turns out that the reason for Vince Neil's jail stint was a little more serious than your average rock star shenanigans. In fact, he belongs in the infamous club of celebs who ruined innocent lives.
As Ian Fortnam of Louder tells us, on December 8, 1984, Mötley Crüe had been partying like Mötley Crüe — with reckless abandon. Some of their party-mates included the Finnish glam band Hanoi Rocks, and when the available alcohol inevitably disappeared, it was time for a booze run. Neil hopped behind the wheel and the Hanoi Rocks' drummer Nicholas "Razzle" Dingley accompanied him. Unfortunately, this trip had fatal consequences, as Neil lost control of the vehicle and crashed. The Crüe singer survived. Razzle did not. 
According to Nick Deriso of Ultimate Classic Rock, Neil did go to jail for this incident, but despite being tested with a blood alcohol level of 0.17, the singer got away with slap-on-the-wrist jail time. Neil ultimately received a 30-day jail sentence, and only served half of it. To be fair, he did also receive five years of probation, 200 hours of community service, and was sentenced to pay $2.6 million in restitution.