The Real Reason The Percy Jackson Trilogy Never Got Finished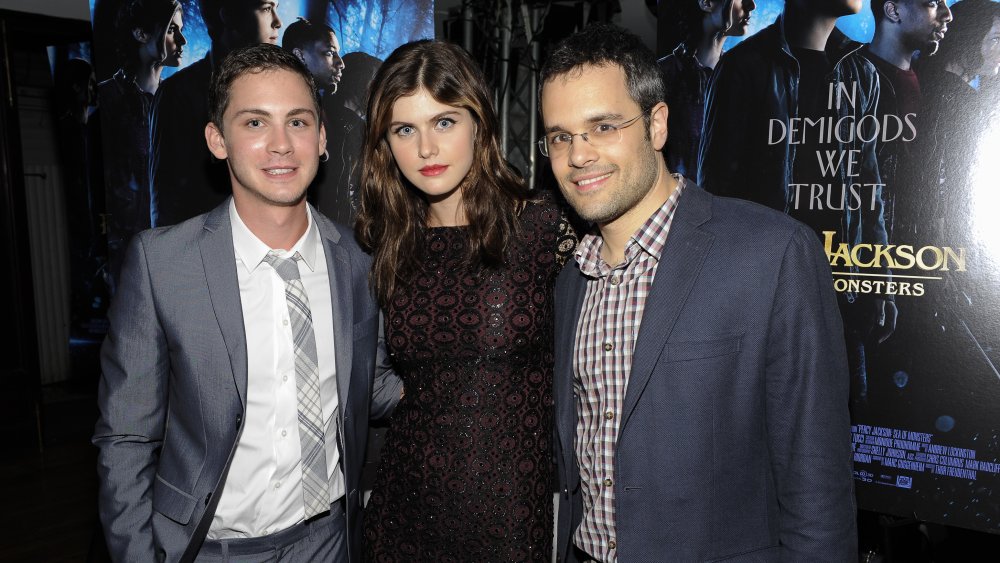 Matthew Eisman/Getty Images
Sometimes, what might seem like the next big movie franchise fails to catch an audience. Just ask the planned Percy Jackson movie trilogy.
Flashing back to 2010, when Percy Jackson and the Olympians: The Lightning Thief came out in theaters, it was touted as the next Harry Potter, and even helmed by the same director. However, even though the Greek mythology-themed film performed okay in the box office, fans of the book were not happy. The studio released a second movie in 2013, Percy Jackson: Sea of Monsters, and the same thing happened. A third movie, tentatively titled Titan's Curse, was planned but never filmed, according to MTV. By 2014, actor Logan Lerman confirmed that the trilogy wasn't happening.
What happened? Well, fans of the book hated the changes the movie's writers made, including making the characters older, the lighter tone, and certain plot points that deviated from the novel. Author Rick Riordan publicly slammed both movies, and he even released emails he had with the writers and producers, according to Indiewire, trashing the script and warning that fans would "leave the theater in droves and generate horrible word of mouth." Meanwhile, Lerman himself soon grew too old to play Percy, and the combination of aging and a core audience turning their back on a franchise is definitely enough to kill it. 
But, never fear. Percy Jackson will be back ... albeit, on the small screen.
The demigods find new life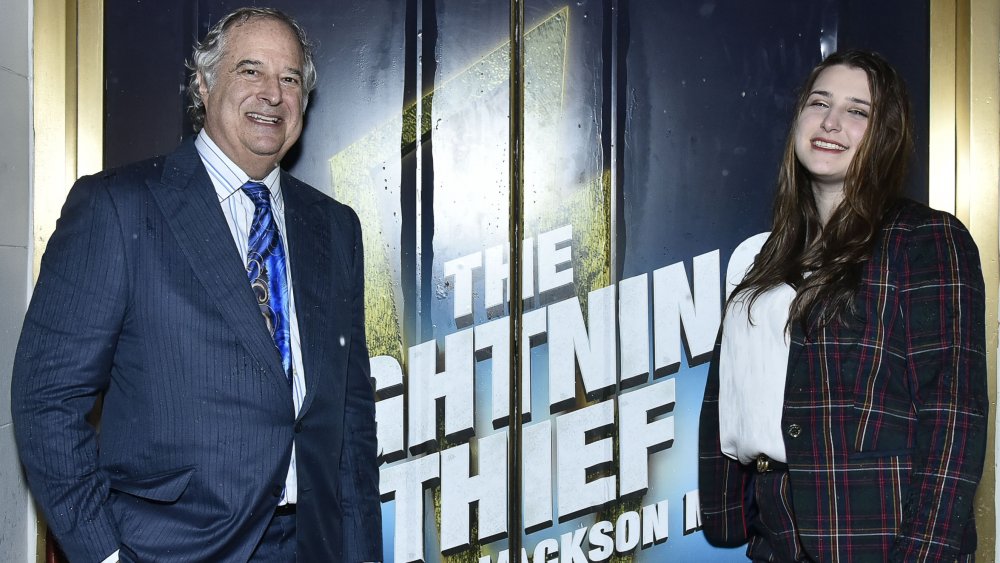 Eugene Gologursky/Getty Images
Rick Riordan announced on Twitter in May 2020 that the Percy Jackson books will be turned into a TV show, streaming on Disney+. This time, Riordan has a bigger role in the production. Not much has been revealed about the show, but Riordan said the show will at least follow the five books in the series.
The films' rights were previously held by Fox, but The Verge reports the series was revived after Disney and Fox merged. Since one of Riordan's biggest problems with the movies was that the characters were older, as well as the fact that the films ignored the books' core demographics, the new show could be skewed younger. Before this news, Percy Jackson had also been adapted into a musical, as The Lightning Thief: The Percy Jackson Musical had a limited run on Broadway in 2019 and early 2020, according to Playbill.
So, this story will see new life in the world of streaming ... even if the movies themselves never got the chance to finish their version of the story, like so many other trilogies that will never be completed.