The Hit Song Beastie Boys Did That They Can't Stand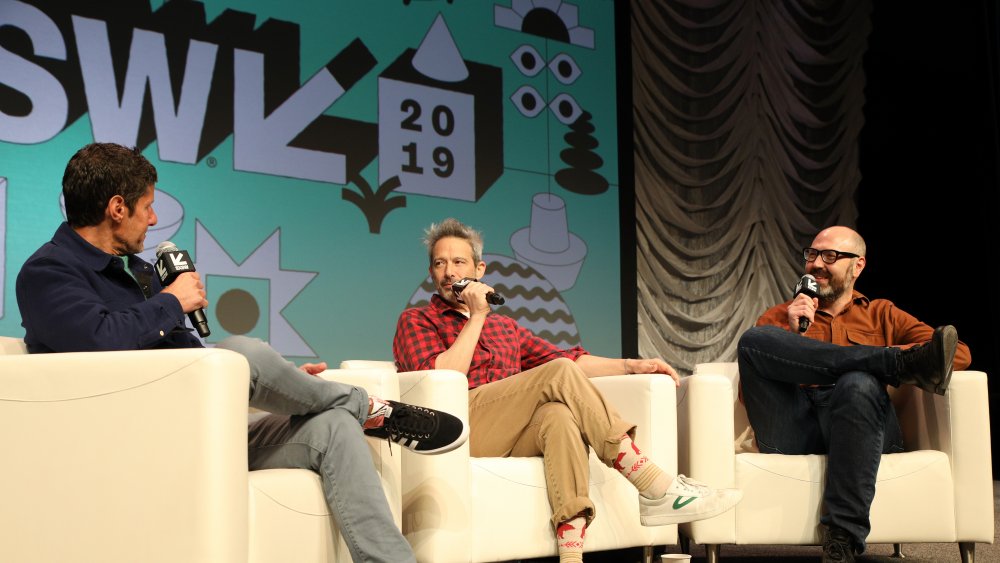 Mike Jordan/Getty Images
Known as one of the most transgressive hip hop acts of their time, the Beastie Boys took the late eighties music scene by storm, with songs like "No Sleep Till Brooklyn" and "Brass Monkey." Of course, it was their 1986 song "(You Gotta) Fight For Your Right (To Party)" that solidified the group in rap canon, and helped break the genre itself into the mainstream. The tune became a groundbreaking hit, topping American music charts and helping their debut, Licensed to Ill, become the cult success it is today. 
Surprisingly, the same song that propelled the group to boundary-breaking success is also the very song that these musicians hate the most. In fact, in their Best Of album liner notes, the song is described in one word: "s—-," according to The Beastie Boys Anthology: The Sounds of Science. While "You Gotta Fight" was intended to be a sarcastic commentary on fraternity-style hedonism and youthful shenanigans, many listeners turned a deaf ear to the playful lyrics and instead embraced the "rebel" jock culture that the group aimed to make fun of. Given the success of the song taken at face-value, the group became known for what they had always hated.
"Unfortunately, when you're a straight guy in your late teens/early twenties, you can easily fall into the stereotype's own trappings," Adam Horovitz wrote in the band's autobiography, Beastie Boys Book.
This ironic legacy almost could have been way worse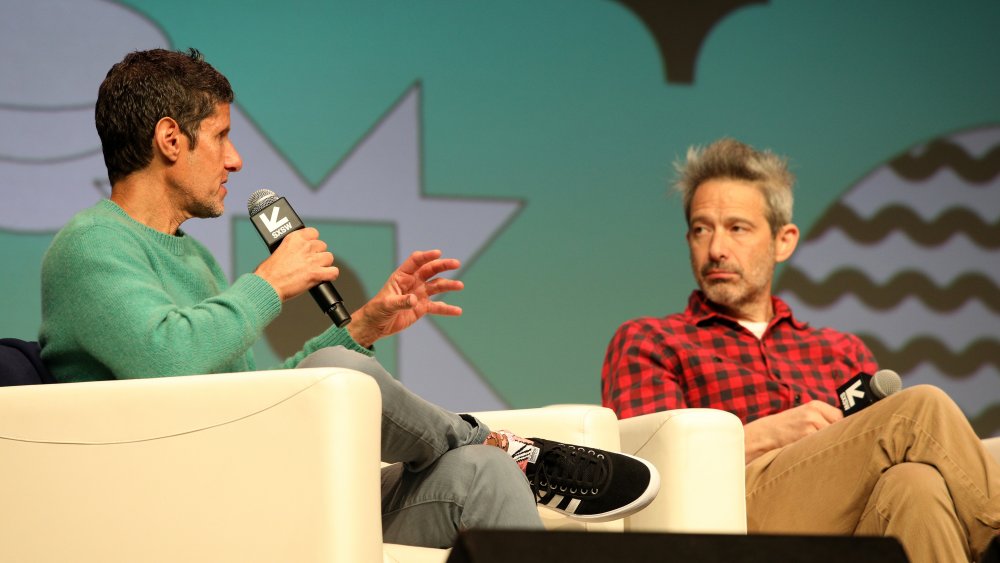 Mike Jordan/Getty Images
After this song took off, Beastie Boys proceeded to dabble in more outrageous stage antics and interview banter, per SongFacts. In fact, the group acted similarly to professional wrestlers by playing up a gimmick while also becoming the characters themselves. But before the name Licensed to Ill came up during brainstorming sessions, the band's producer Rick Rubin had a very different idea for the budding rap group. The original title was set to be "Don't Be a F—–", with the last word being a homophobic slur.
"It was meant to be a joke about jock frat dudes but homophobia's not funny and we are truly sorry," Horovitz wrote in the autobiography.
"The only thing that upsets me is that we might have reinforced certain values of some people in our audience when our own values were actually totally different," Michael "Mike D" Diamond later said, according to Beastiemania. "There were tons of guys singing along to 'Fight for Your Right' who were oblivious to the fact it was a total goof on them." Although the song hasn't been played live since 1987, the group partially made peace with the tune in the form of a short film, filmed in 2011, produced by the band alongside Seth Rogan, Elijah Wood and Danny McBride. Entitled Fight For Your Right To Party Revisited, the group can be seen frolicking around New York City in a re-imagined version of the iconic music video.