The Surprise Hit Action Thriller You Need To Watch On Netflix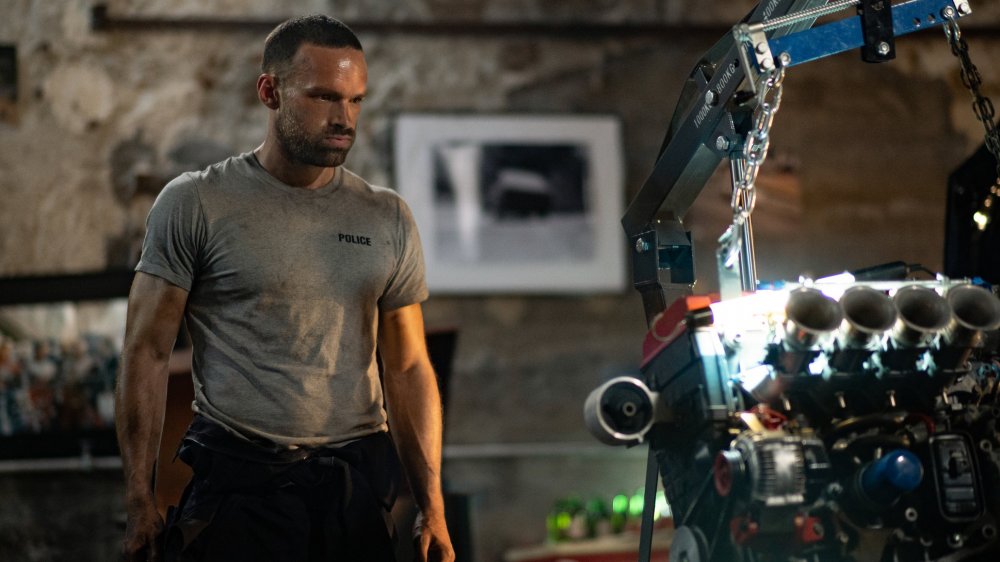 Netflix
Are you in the market for a Fast & Furious-style, car-themed action movie, only en français? (In French, that is.) Lots of Netflix viewers are, because ever since the streaming service dropped Lost Bullet on June 19, the film has been absolutely crushing it. The reason you might not have heard of the movie before is not because it can't compete with any other action movie out there — it totally can. It may be simply because the Guillaume Pierret-directed movie is indeed French, and lacks some of the recognizable star power requisite to this sort of film Stateside. 
Our hero is Lino (Alban Lenoir, Taken), a talented car mechanic and thief, who is forced to cooperate with an car-themed elite police team, but is soon falsely accused of the murder of a cop called Charas (Ramzy Bedia), and has 24 hours to find the supercharged car that contains the bullet that can clear his name. Joining the fray in various shapes, forms or ways that we're not going to spoil here are Areski (Nicolas Duvauchelle), Julia (Stéfi Celma, Call My Agent), and Quentin (Rod Paradot, Standing Tall).
If you think that setup can lead to nothing but a veritable bonanza of high-octane chase scenes and fistfights, you're absolutely correct. Refreshingly, there is no fat or unnecessary explosions in the action scenes, and the gadgetry and technology at Lino's disposal is more Mad Max than Mission: Impossible. This movie, in other words, makes everything count.     
Lost Bullet is a lean, mean thrillin' machine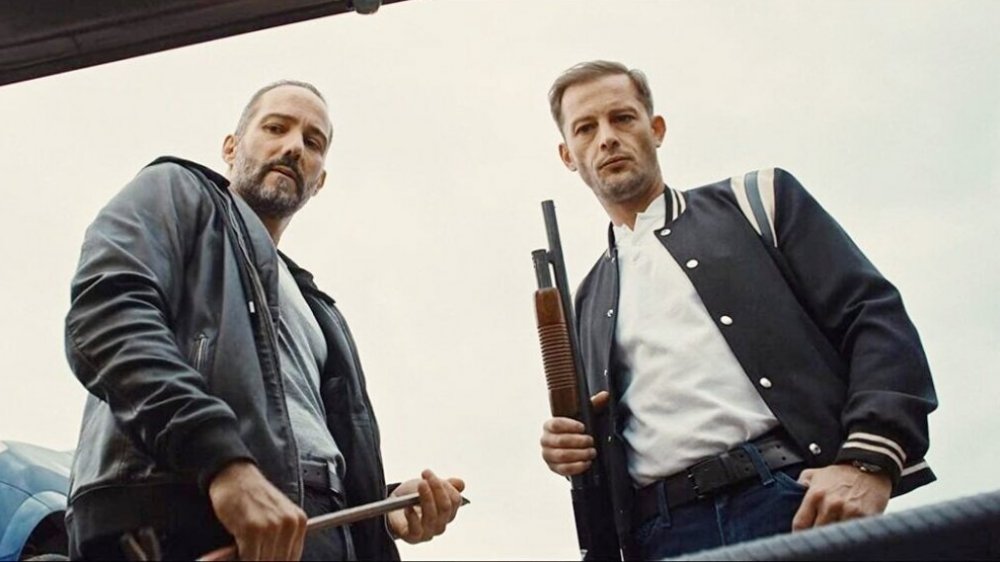 Netflix
Being all about no-nonsense action, Lost Bullet isn't out to win any awards, unless the Academy suddenly decides to establish an Oscar for "best punch." Handily, this means that even if you don't much care for subtitles, the movie is easy to digest. After all, as with all the best movies of this type, action is the steak, with plot as a tasteful garnish on the side.
Lost Bullet is such a pure, honest representative of the genre that even the critics have been kind. Elisabeth Vincentelli of the New York Times praises the movie, writing: "This tight French Netflix thriller reminds us how deeply satisfying action can be when you strip it of Hollywood Flab." She also notes that the Jack Reacher franchise could do well to take pointers from one of the film's seminal fighting scenes, and admires the straightforward Mad Max brutality of the climactic chase. "The finale is open enough to suggest a sequel is feasible," Vincentelli finishes her raving review. "It can't come quickly enough." Sheena Scott of Forbes joins in on the praise, and names the movie's heavy reliance on practical stunts rather than CGI a key to its impressive action scenes. "This is a movie that offers exactly what it says on the tin," Scott writes. "An action movie that gives you exactly what you would expect it to." We can only agree.
Lost Bullet is available for streaming on Netflix.