The Real Reason The Queen Can't Stand Mick Jagger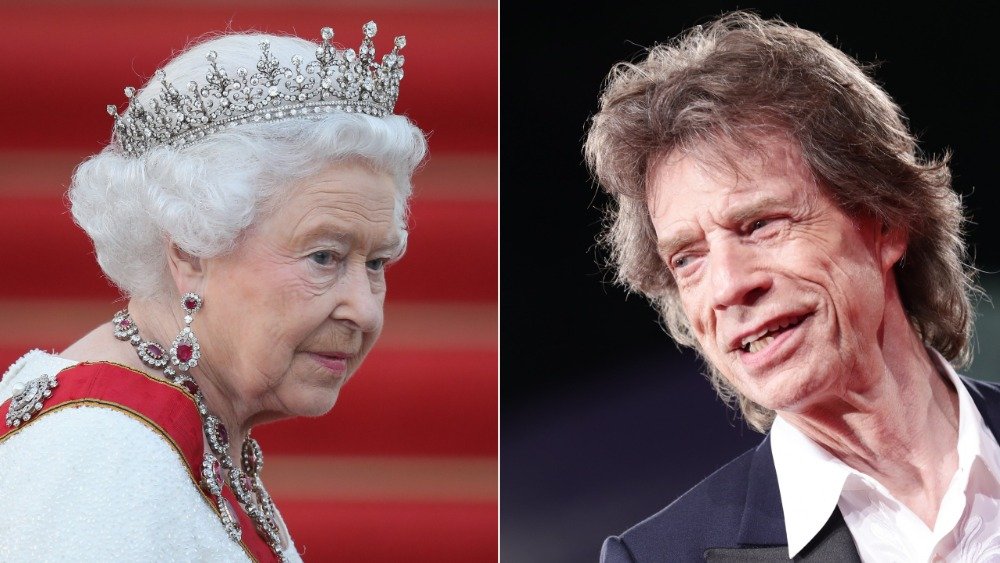 Mick Jagger is a lot of things. As the singer of the Rolling Stones, he is the voice of legendary hits like "Sympathy for the Devil," "(I Can't Get No) Satisfaction," "Jumpin' Jack Flash," and "Gimme Shelter." As a rock star, he's lived a life in the limelight that's been full of the kind of excess most of us can only dream of (or, you know, just read about what Mick Jagger has been up to). As an actor, well ... he starred in Freejack and some other stuff. Hey, not every career choice can be a winner. 
It's easy to forget that Jagger is also another thing: Sir Mick Jagger. As Gary Susman of Entertainment Weekly tells us, the man has rocked a knighthood since 2003, but strangely, his knighting ceremony was performed by the Prince of Wales instead of Queen Elizabeth II, as is the custom. The stated reason at the time was that the Queen was undergoing a knee surgery, but was there something else at play? Could the real reason for Her Majesty's absence have been the fact that she ... can't stand Jagger? Let's find out!
The Queen didn't like Mick Jagger hanging out with Princess Margaret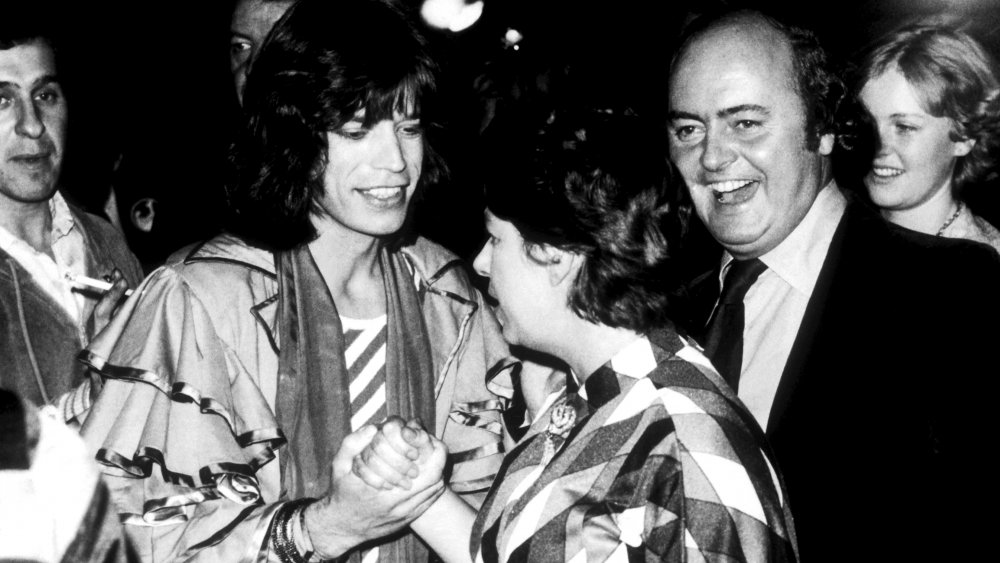 Michael Putland/Getty Images
The Queen's (alleged) dislike of the idea that Mick Jagger would receive a knighthood could possibly be explained by the rock star's many scandals, or perhaps the fact that the Rolling Stones had an actual album called At Her Satanic Majesty's Request. However, according to Harold Brooks-Baker's book Mick: The Wild Life and Mad Genius of Jagger, the Queen also had a far more personal reason to dislike the Stones frontman.  
Capable of presenting himself as a prim and proper English gentleman just as well as a cocky rock star, Jagger had made fast friends with the Queen's sister, Princess Margaret. The two often spoke on the phone, and the Princess invited Jagger to various events, where the two danced and spent enough time together to make some people wonder. Princess Margaret was already somewhat scandal-prone, and the Queen was not exactly amused that she kept adding the Rolling Stones singer in the equation. As Harold Brooks-Baker of the ancestry and heraldry publisher Burke's Peerage put it: "The last thing the Queen wanted was her sister running off with Mick Jagger!"