This Is What Erykah Badu Does For A Living Today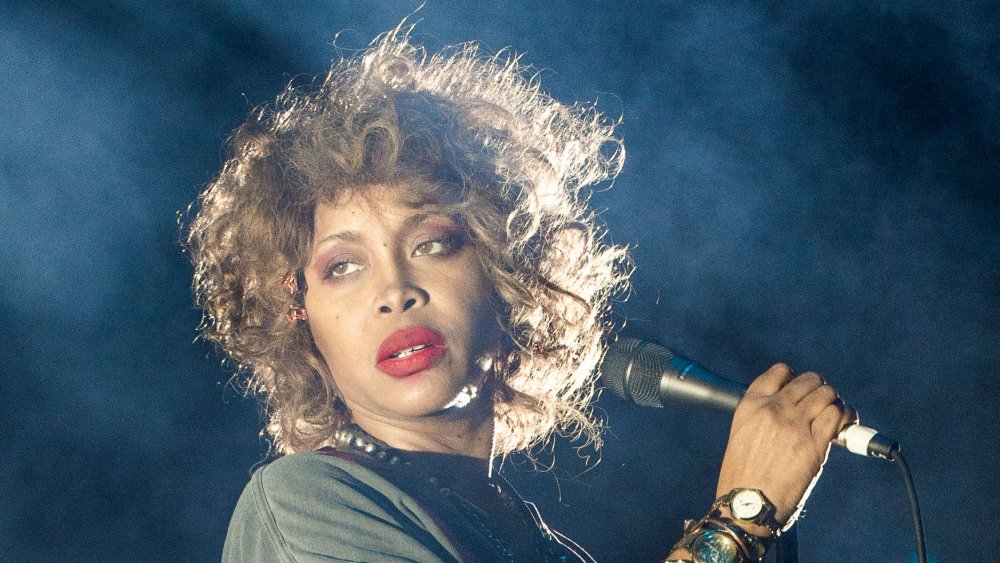 Aaron J. Thornton/Getty Images
R&B diva Erykah Badu still commands a presence. Despite the fact she's still actively making and performing music, though, she's also working a relatively normal job — namely, Badu is a doula.
A doula, as explained by DONA International, provides continuous emotional, physical, and informational support to mothers before, during, and after labor. Badu told radio personality Sway she's been a doula since 2001, and assisted with the delivery of around 40 babies. She first started practicing after guiding one of her best friends through childbirth, and has kept in touch with all the children she's helped birth. They call her their "Badoula."
Badu told Vulture in 2018 that her work as a doula lets her engage more with the world. She said she finds the families she helps by serendipity. "It's always easy to find someone pregnant that needs me. It just happens, you know? I met one lady I worked with at a restaurant. I've assisted births at home, at birthing centers, at a hospital, in the woods. It all depends on the person and their story," she said. "Like Bruce Lee says, you have to be like water, and fit in any container. I also sit at the bedside of people who are dying. So I do the opposite of birth work — it's beings coming in and beings going out."
Badu's doula work takes priority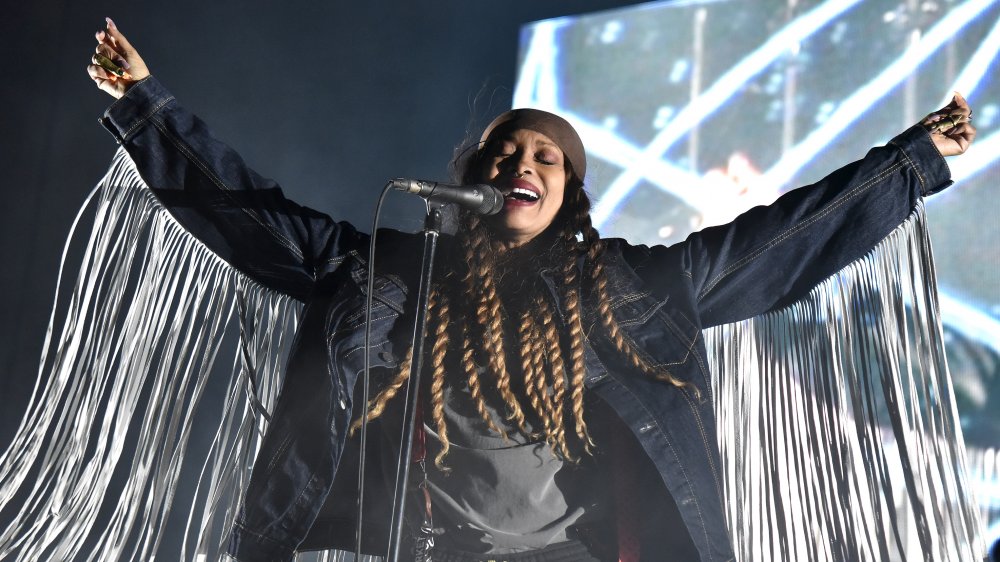 Tim Mosenfelder/Getty Images
Badu still frequently performs shows, but she rearranges her schedule to be there for the families she helps, according to the New Yorker. She recalls one instance where she was in Dallas for a business meeting, and then had to rush back to Los Angeles to help deliver a baby immediately. However, being a doula is not the only thing she's concerned with: Badu also practices reiki, a form of energy healing.
While the musician hasn't released a full album since 2010's New Amerykah part 2, Badu has come out with mixtapes and remixes of popular songs. She told Vulture she is still working on her sixth album, but won't give any deadlines for it. This June, the singer Teyana Taylor featured Badu in her song "Lowkey," and — showing how all things come full circle — Uproxx reports Taylor asked Badu to be her doula when she gives birth to her next child.
For someone as creative and engaged as Badu, it somehow makes complete sense that she'd work as a doula. You probably wouldn't mind if she was crooning "On and On" to your ear as you gave birth, right?