The Truth About Kurt Cobain's Solo Project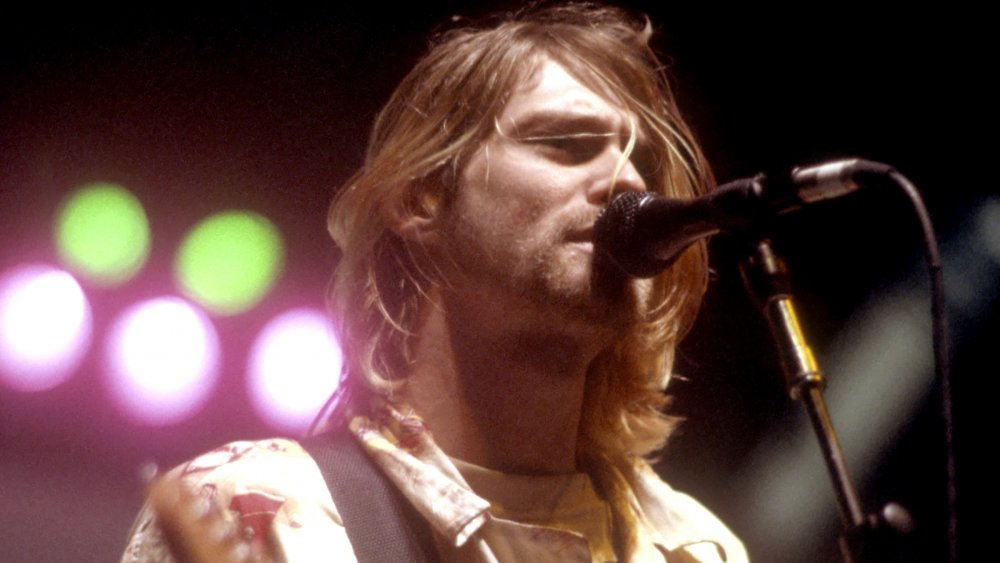 Michael Ochs Archives/Getty Images
In one of his last interviews with Rolling Stone, Kurt Cobain intimated that Nirvana may have started its downward trajectory — that after a couple more albums, the band would probably dissolve, because the same people completing the same jobs is rather limiting. Whether he would actually have done this or not is, of course, a moot point. He died a few months later.
However, he let slip one detail that has bothered some fans ever since. Nirvana would put out at least one album, but its sound would not resemble anything typically associated by grunge, which he considered a stagnating genre. Rather, Cobain wanted a new sound that was "pretty ethereal, acoustic, like R.E.M.'s last album." A few months later, Micheal Stipe, the lead singer of R.E.M., admitted he knew what the next record was going to sound like, quiet, acoustic, and featuring string instruments. Apparently they were about to record a trial run of the album, but Cobain backed out at the last minute.
Fans were further teased by an interview Fuse conducted with Eric Erlandson, former Hole guitarist. Erlandson mentioned Cobain had been recording songs of an exciting sort: "[Kurt] was headed in a direction that was really cool. It would have been his White Album." The only added detail he gave was that one song included a cover. He wouldn't say more, other than that he hoped the album would be released one day.
Kurt Cobain's solo album?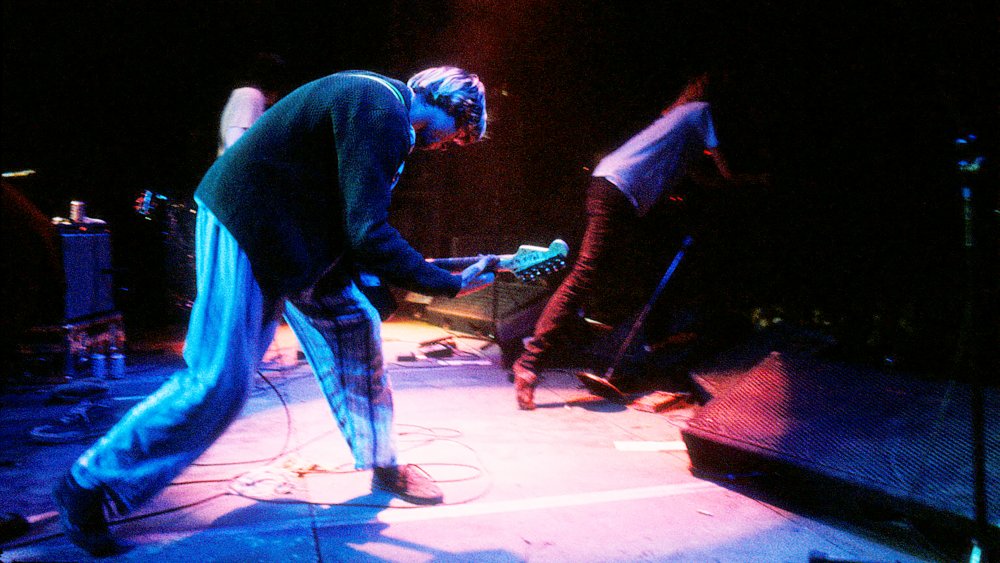 Lindsay Brice/Getty Images
Skip forward twenty years. In 2015, the documentary Kurt Cobain: Montage of Heck was released. As part of the process of making the movie, Brett Morgen trawled through 108 cassettes and over 200 hours of audio from Kurt Cobain's home recordings, which were provided to him by Frances Bean Cobain. From all this audio, however, Morgen also released a sort of concept album, as described by StereoGum, with a selection of the more complete recordings. The given rationale behind releasing these personal materials, according to Esquire, was that like Bob Dylan's bootleg tapes, they reveal a Kurt Cobain who works through his creative problems alone, who can't quite work within the confines of Nirvana. One of these songs is a haunting acoustic cover of "And I Love Her," by the Beatles, that Cobain plays to Courtney Love. While it's incredibly unlikely that this specific recording was what Erlandson had in mind when he mentioned the cover Cobain had recorded, it does fit his description of the cover.
The world will never get another finished album with Kurt Cobain's writing credits, either as part of Nirvana or as a solo venture. And Montage of Heck probably does not reflect anything approximate to a final version of what he would have produced. However, it is also the closest idea to what an evolved Kurt Cobain might have sounded like, had he lived ... at least until everyone gets those recordings teased by Erlandson.