The Beatles Hit Song That John Lennon Couldn't Stand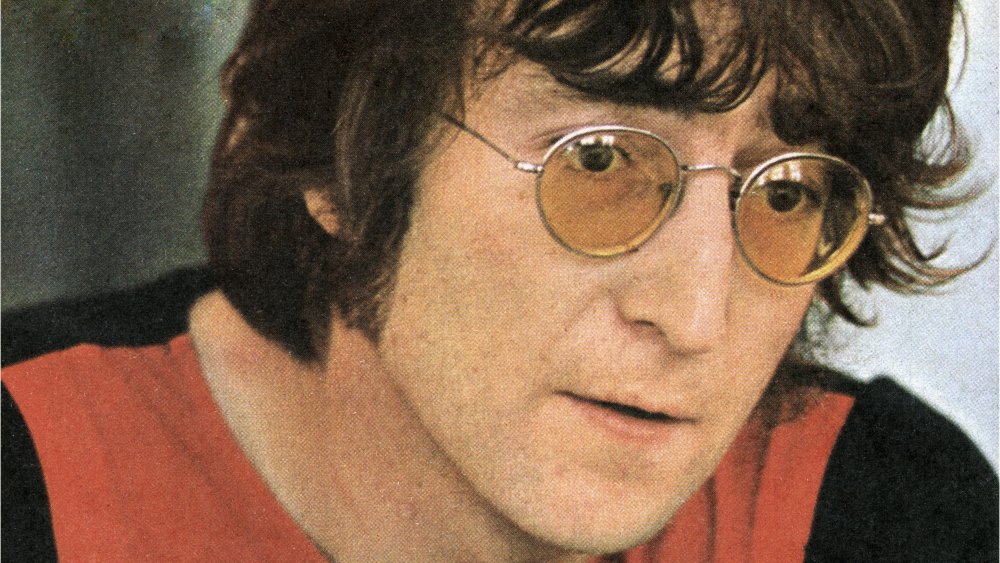 Michael Putland/Getty Images
The Beatles wrote some of the best songs in music history. Everyone has their favorite and least favorite tunes — even the band members.
Surprisingly, though John Lennon once revealed that the song, and album, which he likes the least ... was, well, one of their most popular ones. According to NME, Lennon said in an interview with a journalist, which lay forgotten for decades, that recording the Beatles' last album Let It Be was like "going through hell." By the time the band was recording the album, tensions between them were already high. "There's just tension. It's tense every time the red light goes on," Lennon said in the interview. "We never really finished it. We didn't really want to do it. Paul was hustling for us to do it. It's The Beatles with their suits off."
There was also another reason why Lennon hated "Let It Be," though, which is that he just thought it sucked. He said "Let It Be" didn't fit with the Beatles style of music, per Society of Rock, and that the song's composition was all Paul McCartney. He even described the song as a riff on the Simon & Garfunkel song "Bridge Over Troubled Waters," even though that song was recorded after "Let It Be."
Lennon felt the song was targeted to grandmothers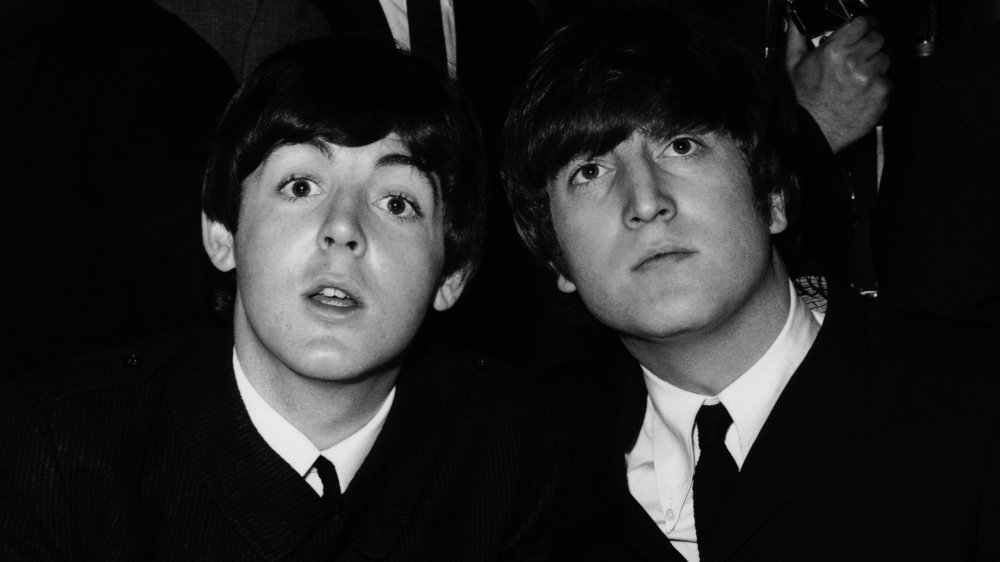 William Vanderson/Getty Images
One aspect of "Let It Be" that grated on Lennon's nerves were the mentions of religion, writes Magic. The song does contain the lyrics, "When I find myself in times of trouble, Mother Mary comes to me, speaking words of wisdom, let it be." McCartney has said the lyrics are open to interpretation, and he wrote it only with the thought of his mother. Lennon, though, couldn't predict how people would react to the song. 
In 2011, Rolling Stone named the song in the top 20 of the 500 best songs of all time. The magazine described the song as "an elegy for the band that had defined the sixties." Today, the song is so very much a part of Beatles lore that it is frequently used in many Beatles-related media. For example, it was one of the songs featured in the Beatles jukebox musical movie Across the Universe.
In any case, Lennon may have hated the song, but fans certainly love it ... and, well, sometimes the thing you create takes on a different life. "Let It Be" certainly did.