Why Blink-182 Fired Their Original Drummer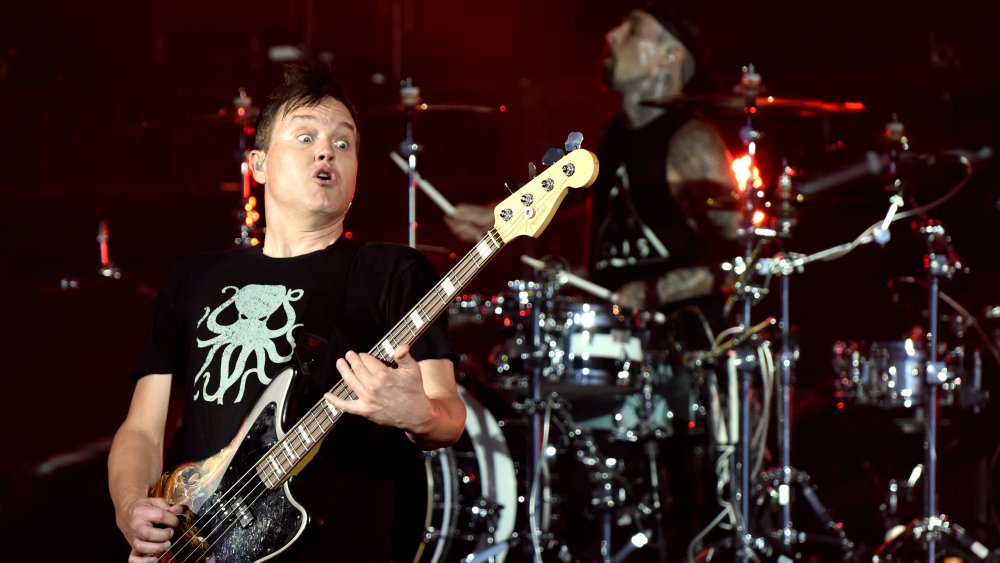 Tim Mosenfelder/Getty Images
Blink-182 as we know it was totally different when the band first started. In fact, Blink-182 only has two of its three original members: Mark Hoppus and Tom DeLonge. But wait, what about Travis Barker, who most people identify as Blink-182's drummer and featured heavily in the music videos? Well, Barker actually replaced the band's first drummer, Scott Raynor.
Per Spin, Raynor met original guitarist DeLonge at Rancho Bernardo high school in California. DeLonge was expelled from his old high school, Poway High, and met both Raynor and vocalist Hoppus at the school. The three hit it off and began writing and playing together. At the time, Raynor was still a minor so when it came time to signing their first record contract, Hoppus represented the band. The band, with Raynor, recorded their first two albums "Cheshire Cat" and "Dude Ranch."
The band shot to fame with their album, their third overall, "Enema of the State" released in 1997. But by then, original Raynor already departed Blink-182.
There are conflicting stories about his departure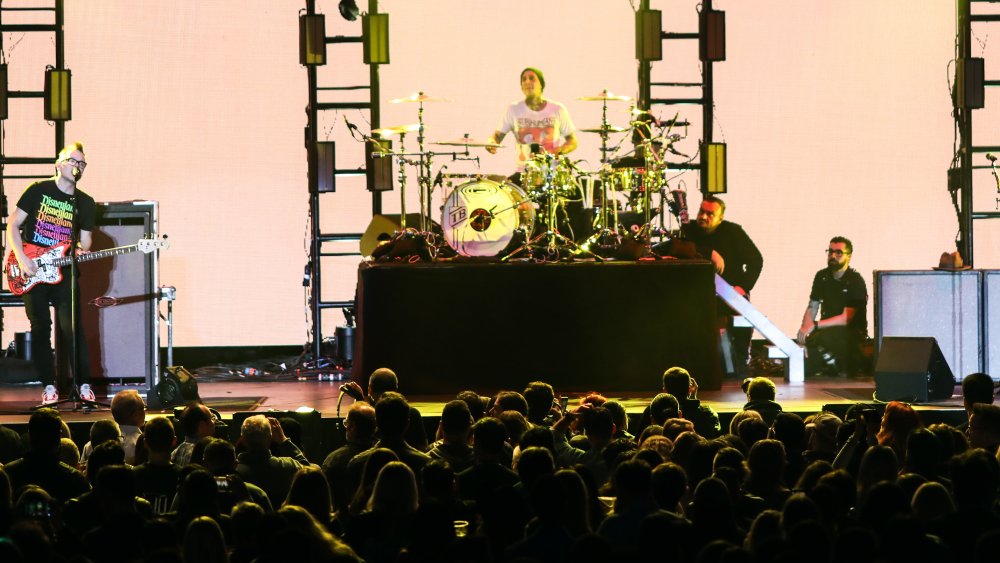 Ella Hovsepian/Getty Images
According to CheatSheet, Raynor was let go for drinking too much, which was attributed to personal problems. Blink-182 was on tour at the time so the band hired Barker, then the drummer for the Aquabats, to fill in during some performances, reports iHeart Radio. Eventually, Barker replaced Raynor. Fans speculated on Reddit that Raynor was fired for other reasons and rumors persist that he left the band to go back to school. The band member maintain Raynor was replaced due to his drinking, even mentioning his issues in the song "Man Overboard" writes Song Facts.
These days, Raynor still plays music. Dying Scene reports he plays drum for dark-punk band The Wraiths.