Tony Iommi Almost Wasn't A Part Of Black Sabbath. Here's Why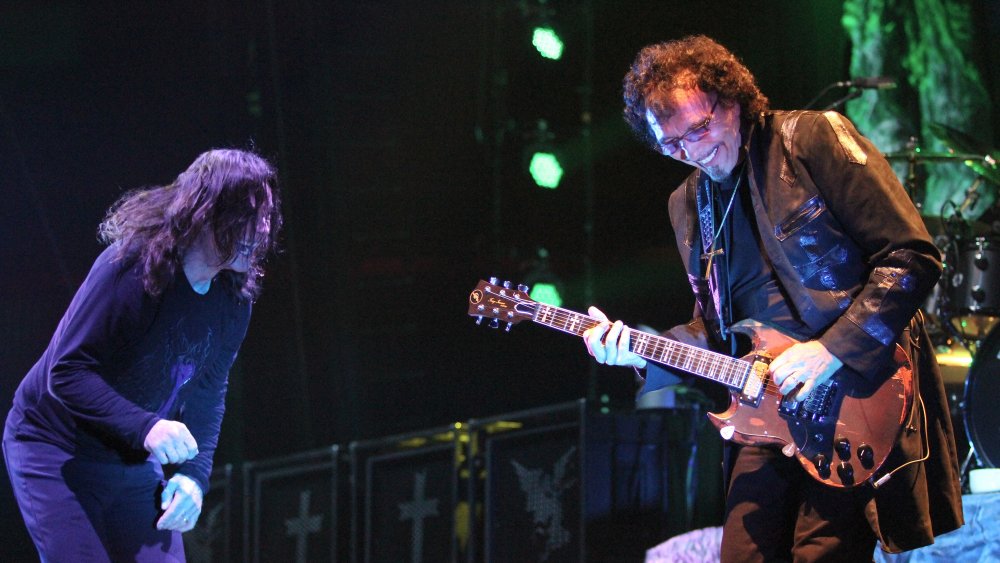 John Atashian/Getty Images
Though Ozzy Osbourne commands the face of Black Sabbath, it's Tony Iommi who has always been there, with band members circulating around him like planets around the sun. Just as many can't imagine "Iron Man" or "Paranoid" without Osbourne's croon, imagine it without Iommi's guitar. You can't.
Well, perhaps you should try.
In September 1968, Tony Iommi left Earth, which would become Black Sabbath, for Jetro Tull, the high-concept hard rock group most famous for the song "Aqualung." It took him until... November 1968 to realize that he, Ozzy, Bill, and Geezer were the band, prompting him to reunite with Earth.
When asked about his time as a prodigal, Iommi would say at the Whitley Bay Film Festival that he learned a lot from his stint with Jethro Tull – namely that there was a nine o' clock at which rehearsal would start. Or, in less flippant moods, that "you have got to work at it. You have to rehearse," according to Guitar World. And upon returning, he started to drive the rest of the band, none of whom could drive, to rehearsal every morning. The others went along with it in part because "[Tony Iommi had] been with Jethro Tull, they knew I had that offer and turned it down."
From the other side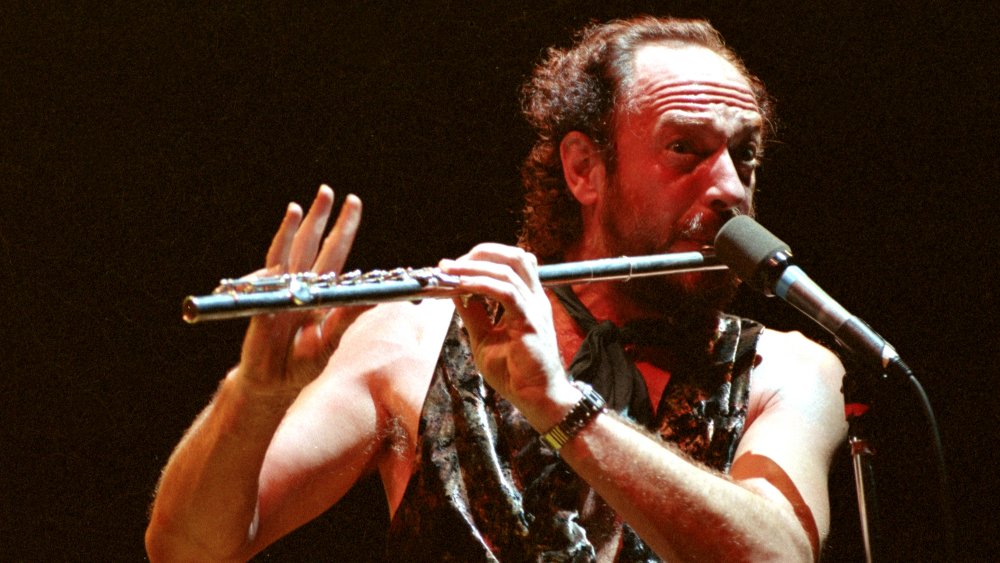 Tim Mosenfelder/Getty Images
Reflecting on his tenure with Jethro Tull, Iommi further comments, between laughs that, "[my bouncing between Earth and Black Sabbath and back again is] weird because I've really gotten [along] well with Ian. And I spoke to him yesterday... And I haven't actually told him this. Because he probably went, 'Why is he leaving?'"
While Ian Anderson, the lead singer and focal point of Jethro Tull, may have been somewhat nonplussed at the time, he now remembers the time as enjoyable, per Bravewords, but is not entirely uncritical of Iommi's playing. The issue, for Anderson, is that due to Tony Iommi's accident which claimed two of the fingertips on his right hand when he was seventeen, according to the Vintage News, he could not play the more complex chords that dominated the direction Jehtro Tull was heading. So, in short, the collaboration, while enjoyable, would not have worked out long term.
That said, the limitations Anderson noted forced Iommi to develop a whole new style of playing, especially after hearing about the guitarist Django Reinhardt who also became acclaimed even after losing some of his fingers. Without that damage, the iconic sound of Black Sabbath and that of heavy metal as a genre may never have developed.