Whatever Happened To Queen Bassist John Deacon?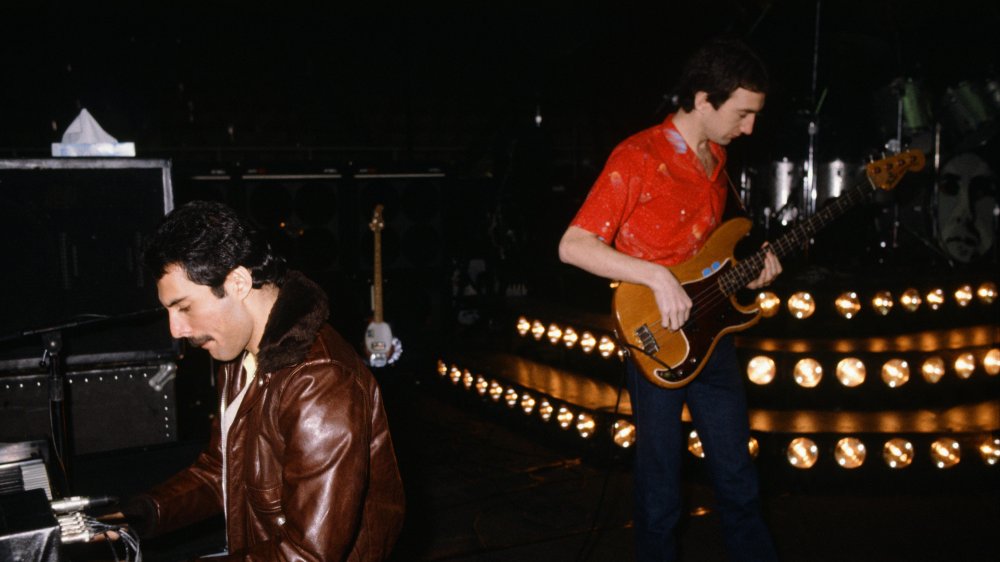 Koh Hasebe/shinko Music/Getty Images
Even though a band called "Queen" has continued after Freddie Mercury's death in 1991, Queen had effectively ended with his passing. Or, at least, that's how John Deacon, Queen's bassist, felt, according to Smooth Radio: "There is no point carrying on. It is impossible to replace Freddie." He showed up for a few more gigs and recordings but stepped away from the band after 1997, letting Brian May and Roger Taylor do their thing.
While diehard fans will instantly recognize the name John Deacon, for many casuals, he merely fills the third man spot for the theatrics of Freddie Mercury and Brian May, a fact exaggerated by his characteristic quietness. However, between writing "Another One Bites the Dust," one of the band's best hits, to becoming the group's chief financial advisor, according to Iheart, after he realized their management company, Trident, was cheating them, the electrician-cum-rocker played an integral role in the group.
An overlooked aspect of this is the Deacy Amp. One night in 1972, John Deacon passed some tossed out circuit. Having studied to become an electrician, he took it home, shoved a PP-9 battery into it, and brought the newly created amp to practice. Brian May loved it. He took it and attached it to his own guitar set up, thus creating the orchestral like sounds that became a signature for Queen's music.
Where is he now?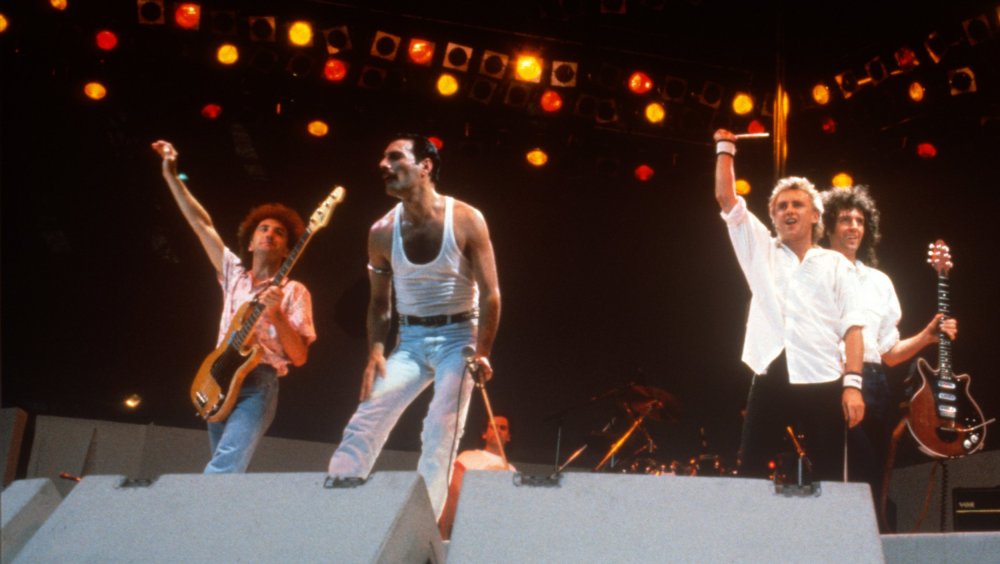 Fg/bauer-griffin/Getty Images
Then, as we said, Freddie Mercury died and his death hit John Deacon the hardest, forcing him to leave Queen. Actually, he didn't just leave Queen. He retired from the music industry and public scrutiny entirely. He did not come to the band's induction to the Rock and Roll Hall of Fame in 2001 and refrained from joining the tours with Adam Lambert. When asked by Rolling Stone about whether they keep in contact with him, Brian May stated "We don't, really. He doesn't want to. He wants to be private and in his own universe." Roger Taylor followed up explaining "He's completely retired from any kind of social contact." However, whenever they are about to undertake anything financial, they still reach out to Deacon first.
These days Deacon still lives in Putney with his wife of forty-five years with whom he's raised six children. Even in retirement though, Deacon's time with Queen continues to pay off. As the BBC noted, his net worth rose by £25m last year to £130m. Nothing has happened to John Deacon. After Queen, he simply moved on with his life into retirement.