Everything We Know About The American Pickers' Store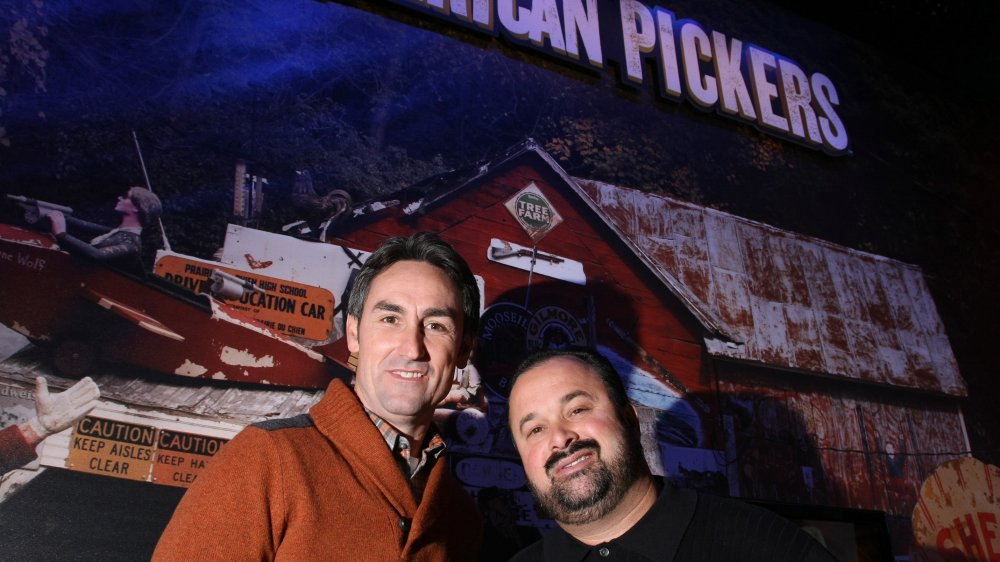 Neilson Barnard/Getty Images
The boys of the History Channel show American Pickers go all around the country (and sometimes even to London) looking for long-lost pieces of Americana. And of course, they gotta have somewhere to put it all in, and you see that place a couple of times in the show. Mike Wolfe is the owner of Antique Archaeology, a store which has two locations — the original in LeClair, Iowa, and the second one in Nashville, Tenn. The flagship store in Iowa is actually located in the town where "Buffalo" Bill Cody —who was credited with aiding in the near-extinction of buffalos by killing about 4,000 of them — was born, the store's website claims. 
Both stores house the items Wolfe finds in his travels. Customers can also get American Pickers merchandise, as well as Wolfe's lifestyle brand Two Lanes. Fans of the show and those looking for unique items in their houses can visit both stores and tour the site. According to the Providence Journal, the LeClair store was a former fabrication shop. The New York Times reports Wolfe decided to start designing some home products, and sells lighting made from materials he's picked in collaboration with Nashville designer David Phillips.
No, Frank doesn't work for Mike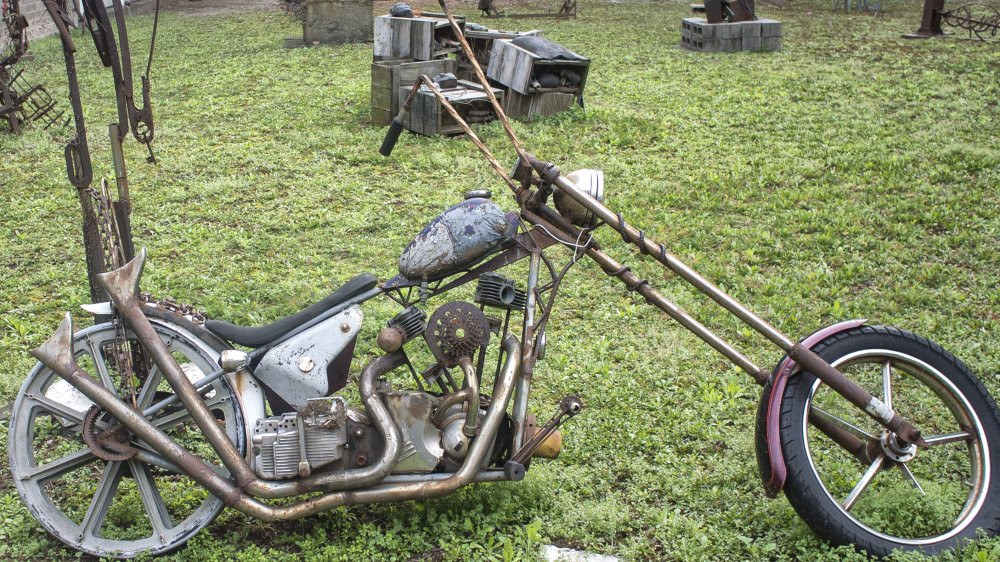 Bill Tompkins/Getty Images
Wolfe does often visit the store, but he told The New York Times that the success of the show made it difficult for him to actually work in the store. Wolfe and shop manager Danielle Colby (who is also featured in the show) do stop by sometimes, and you can talk to them, but if you watch the show, you might be wondering — where is Mike's picking partner, Frank Fritz?
Well, Fritz actually doesn't work with Wolfe at the store. He runs his own online store, per the Star Tribune, called Frank Fritz Finds. He also has a physical store in Savanna, Ill. and well, the TripAdvisoor reviews ... aren't the greatest. It's apparently located behind a bar, and full of the antique items Fritz discovers.
So, if you're a fan of American Pickers, Antique Archaeology really is a mecca for you. But if you're not up for traveling to either Nashville or LeClair, well, you could always amass a bunch of old stuff, hide it somewhere, and get Wolfe and Fritz to pick your home.