The Tragic Death Of AC/DC's Bon Scott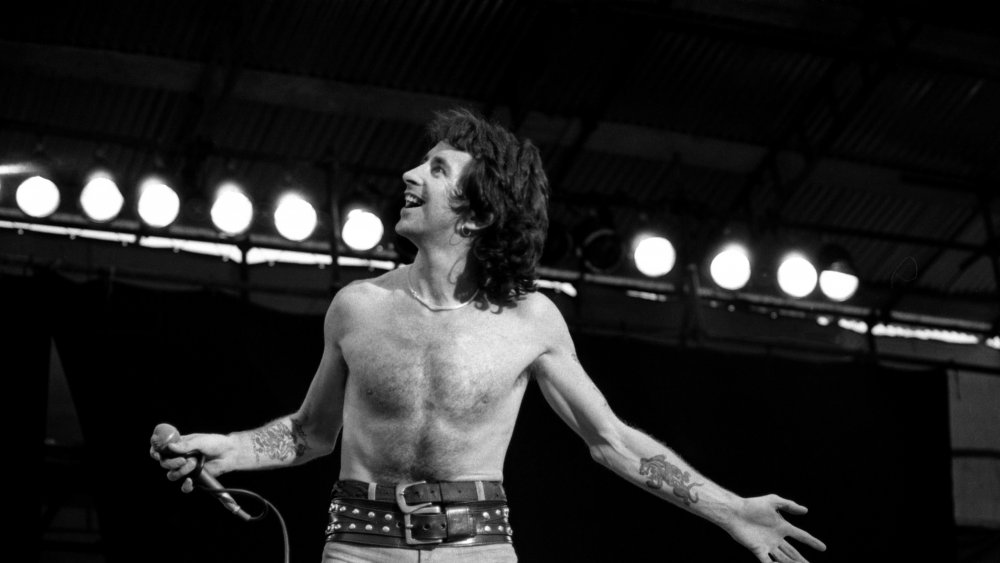 Cleopatra Records/Getty Images
On February 19th, 1980, the body of Bon Scott, lead singer of the Australian hard rock band AC/DC, was found in his car having asphyxiated on his own vomit after a night of drinking. Nothing seemed particularly off the night previous. A mate of his, Alistair Kinnear, was driving him home when he noticed Scott had fallen asleep, not surprising since they had been drinking. So, he called Silver Smith and they lowered the seat so that Scott could sleep on his back. In the morning, Kinnear found Scott still asleep, brought him to the hospital in a panic, and learned he was already dead shortly after.
By this point, Scott had been with AC/DC for six years and the band was rising ever higher. Their sixth album, Highway to Hell, had just broken the US Top 100, a first for the band. A successful promotional tour had just ended and Malcolm and Angus Young were just beginning to play around with songs for the next album. Scott was supposed to start singing the next day.
Jesse Fink, author of Bon: The Last Highway, told news.com.au that his hunch was that Scott actually overdosed on heroin, as he had done twice before: "He was a prodigious drinker. The idea that seven double whiskeys would put him in the ground seems a strange notion." However, smack flooded London at this time, so the possibility that a cocktail of whiskeys and skag would end his life seems quite possible.
The bell tolls for thee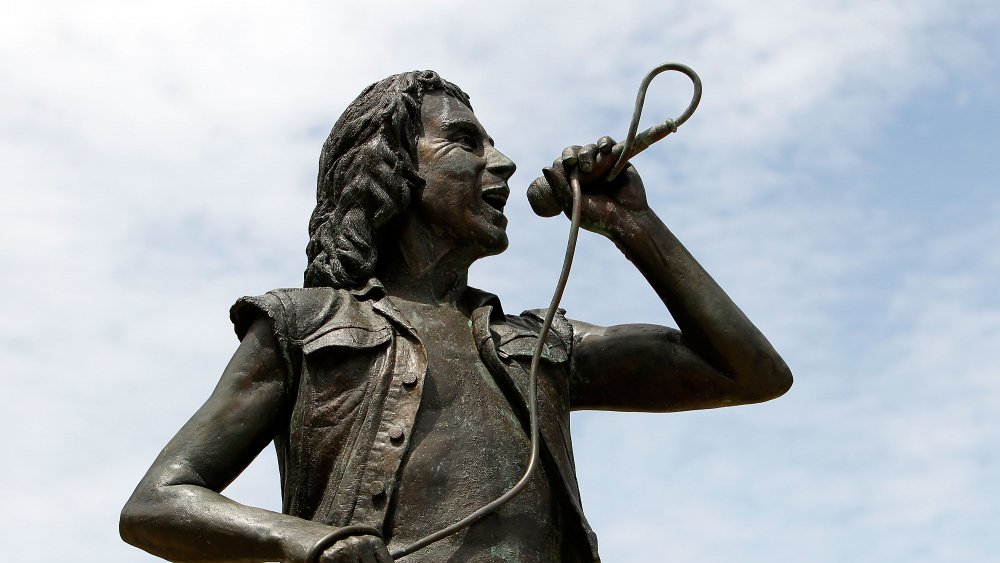 Paul Kane/Getty Images
Though Scott was debating about what direction he wanted to take in 1979, he was set to record Back in Black. After his death, though, the band were at a loss, as Angus Young describes: "For us, it was like losing a member of your family. It's very, very difficult to go through something like that. Not only is it your friend, it's also somebody you've been working with all that time." 
However, Scott's parents asked them to continue, so they sought out Brian Johnson, a singer Bon Scott had compared to his idol Little Richard. They proceeded to record Back in Black as a tribute to Scott, per Ultimate Classic Rock: "We wouldn't have even done him justice in words. Even the bell in the beginning of 'Hell's Bells' was our little tribute." The album proceeded to skyrocket to one of the best selling albums of all time. But due to the fact that Scott was supposed to sing in the studio the next day, rumors have always circulated around the fan base that either he had written the songs, which are all credited to Brian Johnson and the brothers Young, or that there is some vault of Scott vocal recordings for the album.
No concrete evidence for either of these theories exists. Yet even though he died before AC/DC truly exploded into the rock band many recognize today, Bon Scott's status as an Australian icon remains secure.