The Real Reason Joey Jordison Left Slipknot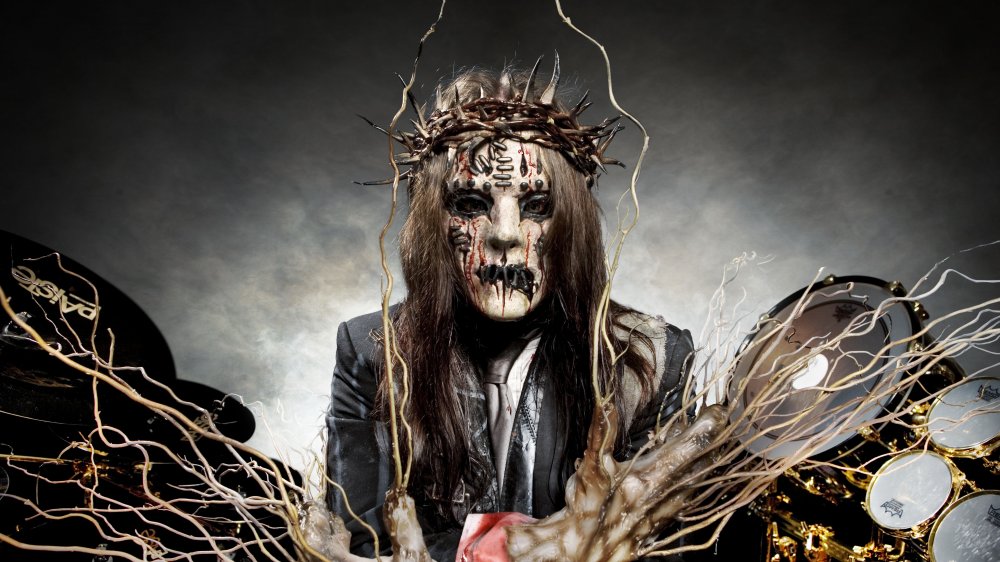 Photoshot/Getty Images
Slipknot may not be the only masked band out there, but they're easily the most famous and recognizable. With their creepy, individual masks, numbered boiler suits and percussion-heavy wall of noise, the Iowans have established themselves as some of the most extreme rock stars to ever break it to mainstream. For the vast majority of their career, the backbone of their sound was Joey Jordison, the diminutive drum maestro behind a series of ever stranger masks. 
Jordison was clearly an extremely important piece of the Slipknot puzzle, to the point that his designated number within the group was #1. Imagine everyone's surprise, then, when the drummer's departure from the group was unexpectedly announced in 2013. Though Slipknot soldiered on and replaced Jordison with Jay Weinberg, son of Max Weinberg of the E Street Band fame, the lineup change was as major as it was mysterious. What, exactly, was behind it? Let's take a look at the real reason Joey Jordison left Slipknot.
Joey Jordison was so ill, he couldn't play his instrument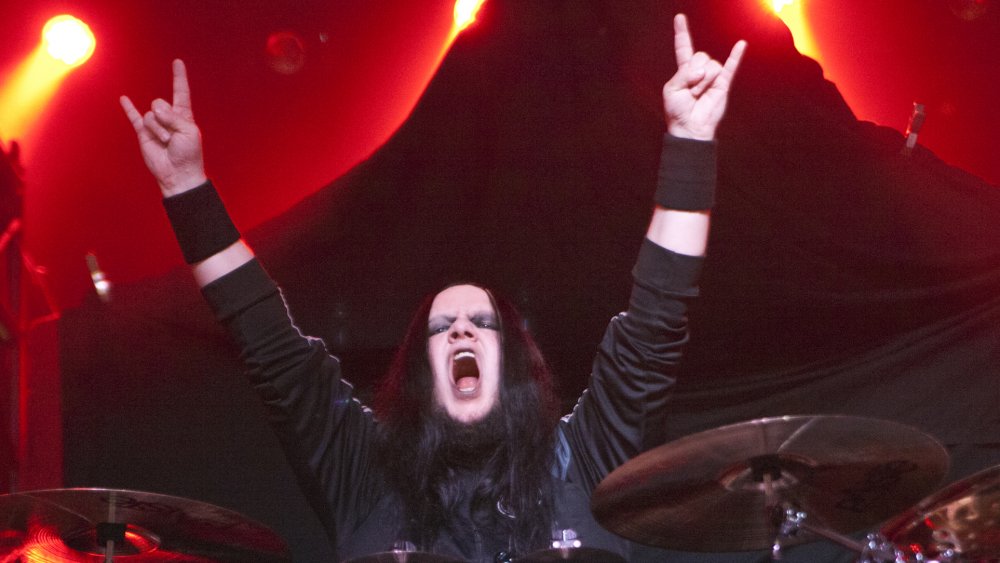 Jeff Hahne/Getty Images
As Martin Kielty of Louder reports, Joey Jordison was moved aside from Slipknot in December 2013. It wasn't just a case of "everyone hated the dude," though. On the contrary, vocalist Corey Taylor said that the decision was a very hard one. "When we parted with Joe it was honestly because of necessity," Taylor stated at the time. "Starting to move on without him was one of the most difficult things we've ever done –- just as hard, in a lot of ways, as trying to move on without Paul." (He's talking about Paul Gray, the Slipknot bassist who died in 2010.)
This is the sort of statement that makes one wonder whether there was something strange and sad going on behind the curtains, and indeed, there was. In 2016, Jordison finally revealed what forced him to part ways with the band at Metal Hammer's Golden Gods awards ceremony (via Louder). The drummer suffers from a nerve condition known as transverse myelitis, which is a type of multiple sclerosis. This caused him to effectively lose the use of his legs, which ruined his ability to play the drums for months. 
Though Jordison fortunately managed to push back the disease, he still says the experience was something he "wouldn't wish on [his] worst enemy." He said that he understands where Slipknot was coming from, and wished his former band "nothing but luck and the best of praise."