The Truth About Robert Plant's Horrific Car Crash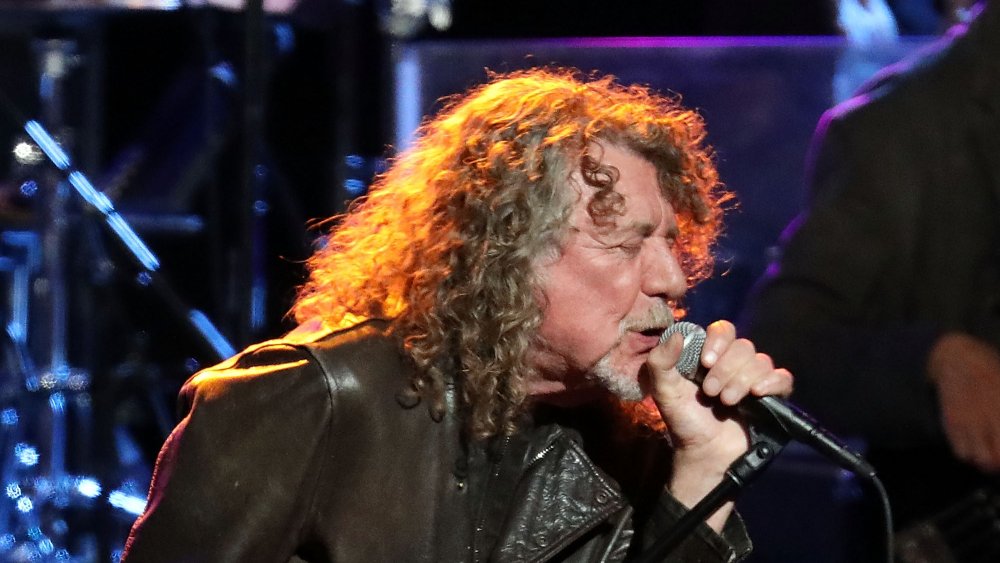 Taylor Hill/Getty Images
By all accounts, legendary English rock outfit Led Zeppelin were at the height of their careers in 1975. Shortly after the release of their critically-acclaimed LP Physical Graffiti, all previous releases from the band hit the top-200 album charts. They toured North America, and even played five sold-out nights at the Earls Court Arena in London, Britain's largest arena at the time. 
However, troubled times began, following a tragic incident in Greece. While vacationing between tour stops, Led Zeppelin singer Robert Plant's family was involved in a serious car accident. While there are conflicting reports on who was behind the wheel (Classic Rock says his wife was, while Ultimate Classic Rock says Plant was), the driver lost control of a rented car and crashed off the road. The accident minimally injured his children, but left a serious impact on Plant and his wife Maureen. While Plant was stable, he didn't think his wife would survive the crash, according to Cheat Sheet. Without the grandiose net worth that Plant possessed, stocked away from his successful band, it is quite possible his wife would not have made it. Luckily, the band's road manager was able to coordinate a private plane, with doctors on board, to assist the family and save Maureen. 
However, the car accident also left the singer in pretty bad shape ... not just physically, but mentally.
Stairway to litigation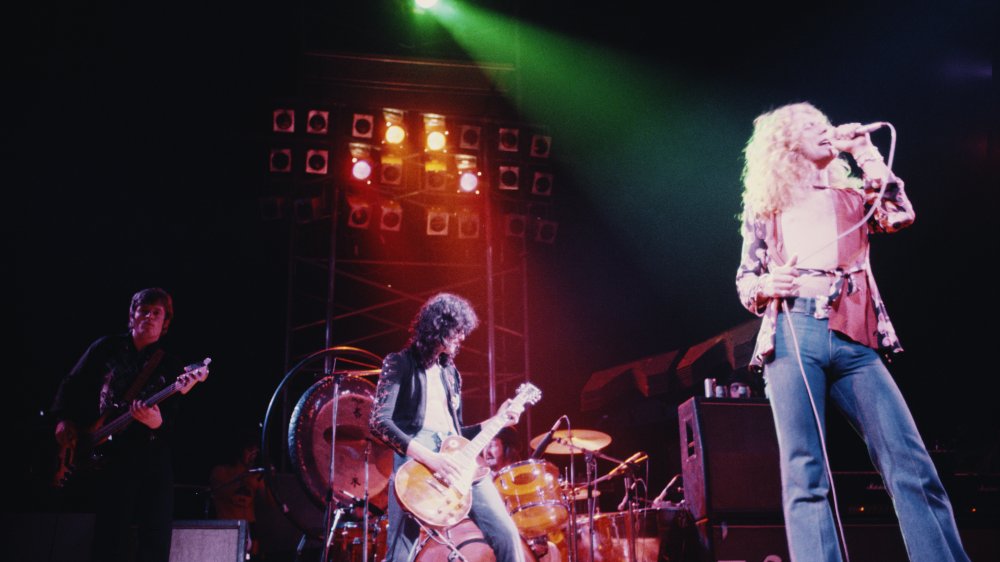 Michael Putland/Getty Images
In the wake of the horrific accident, the rest of the band's tour was canceled, according to Ultimate Classic Rock, and Plant's slow recovery caused several delays in the next album cycle. Plant did attempt to carry on with the band and write Zeppelin's next album Presence from a wheelchair, eventually penning the song "Achilles Last Stand," about his time spent unable to walk.
The accident did provide a handy alibi for Plant, however, when a copyright infringement suit was levied against the band in 2014. The suit alleged that guitarist Jimmy Page and Plant copied American band Spirit's tune "Taurus" to write "Stairway to Heaven" after both musical acts toured together in 1970. As the Irish Times reports, Plant testifies that he has no memory of the song, as well as much of anything else, after the serious car crash in Greece.
"I can't recall Spirit or anybody else playing there with the passing of time," he told the courtroom. "I don't have a recollection of mostly anyone I've met." Admitting that the accident has taken a toll on his memory, the singer acknowledged that his wife suffered a fractured skull in the crash while his head was buried in the windshield of the car. "I did have a bad car accident," Plant said. "I don't remember seeing Spirit."