Sting Is Worth A Lot More Than You Think
Andrew Toth/Getty Images
Sting is rich. He has to be, after such a long time in the spotlight. More surprising than that, though, is how much he's worth ... and who's going to inherit it.
Sting, of course, was the lead singer of the Police, before leaving the band, going solo, and building one of the most enduring music careers in history. According to Celebrity Net Worth, Sting is worth $400 million, from the combined 50 million albums that the Police has sold, and the solo records he's released. He also owns several properties. Sting owned two apartments around Central Park, which he then turned into one big one. He sold this unit in 2018 for $50 million. The rockstar also may have had lower taxes in mind when he changed his residency to Ireland in the eighties.
Much of Sting's wealth can be traced to royalties of his songs, especially the Police song "Every Breath You Take." Eon Music reports that this one song brought in an estimated $20.5 million, or $2000 a day for Sting. Ultimate Classic Rock writes that a large chunk of this was because P. Diddy (or at that time Puff Daddy) never asked Sting, the song's writer, for permission to use the melody for his Biggie Smalls tribute song "I'll Be Missing You," earning Sting 100 percent of the royalties. If Diddy had asked, he would've only needed to pay out (probably) 25 percent.
Sting doesn't want to raise trust fund kids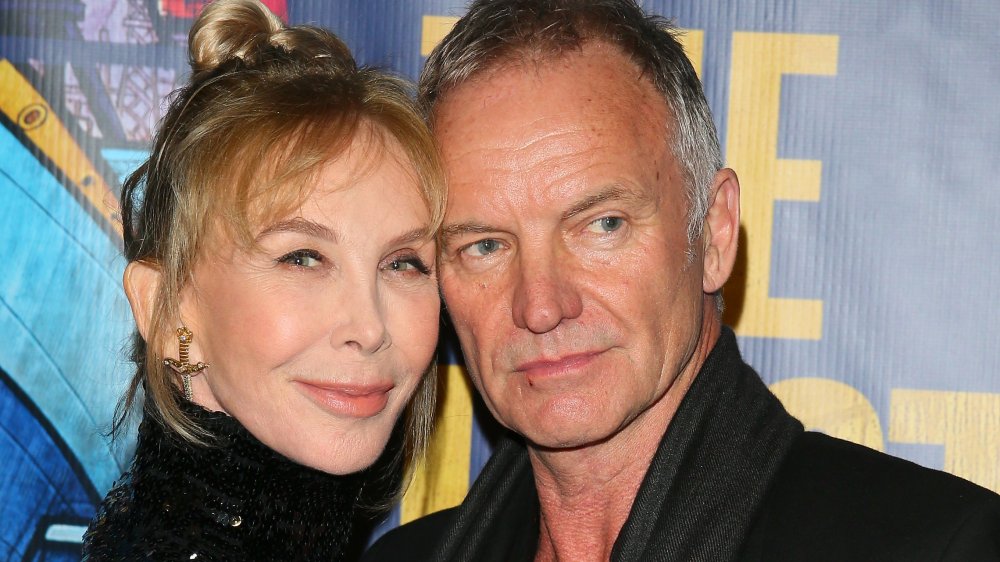 Jean Baptiste Lacroix/Getty Images
Sting's $400 million net worth is impressive, and you'd think he'd be happy to leave it all to his four children, so they'd be set for life. You'd be wrong.
Forbes reported in 2014 that Sting doesn't plan on leaving a trust fund behind for his kids. He said he wants his children to earn their own money ... and, well, he doesn't think there will be much of it left anyway. The singer said he and his wife Trudie Styler spend a lot of the money they earn, especially since they have around 100 people on staff they pay salaries to. Sting and his wife also donate sizable amounts to a lot of charities. According to Sting, his children know they're not going to get huge inheritances, and they have learned not to ask the singer for many things from their parents.
So yes, Sting is rich. He's worth $400 million, and it's interesting that he has decided the money is better spent on humanitarian causes. And hey, at least he's not leaving his wealth to his pet.