The Real Reason Duran Duran's Original Singer Quit The Band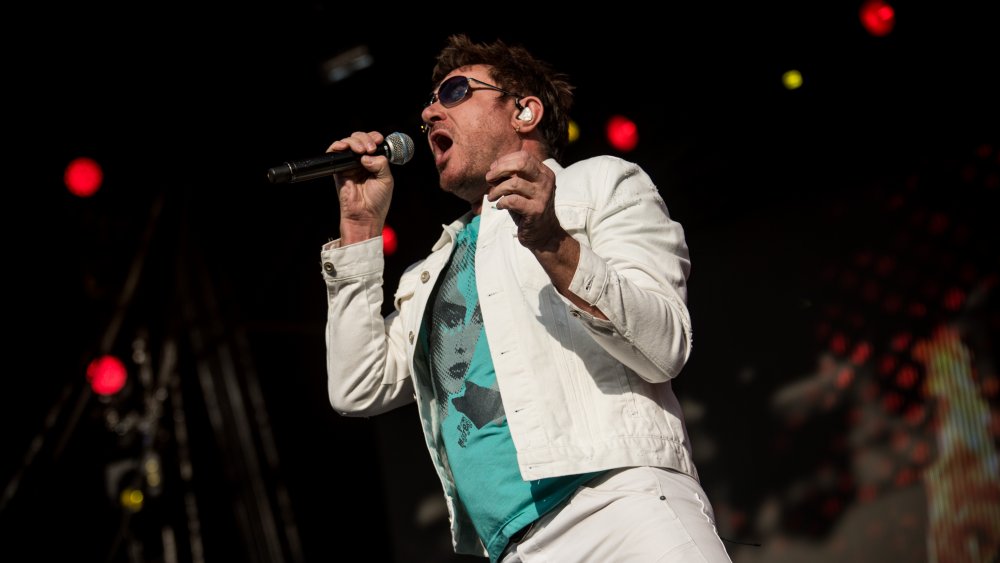 Raphael Dias/Getty Images
Missing out on great opportunities are a hard pill to swallow. That's a lesson the likes of Pete Best and Richard Wright know all too well, having departed The Beatles and Pink Floyd respectively before each musical act made it big.
In fact, it's almost impossible to imagine the emotions that run through one's head by missing out on being part of one of the most iconic bands of all time. It's a feeling that English singer-songwriter Stephen Duffy is familiar with, having departed from '80s new romantic staple Duran Duran in 1979 shortly before the band signed with EMI in 1980.
Per Martin Strong in his book The Great Alternative & Indie Discography, Duffy was attending the School of Foundation Studies & Experimental Workshop at Birmingham Polytechnic when he met John Taylor, who would become the guitarist (later bass guitarist) of the band. The pair tapped Taylor's longtime friend Nick Rhodes for synthesizer duties.
According to Classic Pop Mag, Duffy was inspired to form a band after witnessing John Taylor's former musical projects come to fruition at Birmingham Polytechnic. "I got in with a bad crowd," Duffy later told Classic Pop Mag, "... [and] started Duran Duran." In fact, it was Duffy that came up with the name for the rock group, drawing inspiration from the character Durand Durand from the novel Barbarella. It was when Simon Colley was recruited to take over for Duffy on vocals that the former member transitioned to drums, cementing the beginning of the end for Duffy.
Back to the 'Ordinary World'
David M. Benett/Getty Images
At age 19, Duffy parted ways with Taylor and Rhodes shortly before the band signed a record deal, per The Guardian. As AllMusic states, Duffy left for a solo career, which eventually took the shape of the newly formed Obviously Five Believers. However, the Believers hardly took off as Duran Duran exploded onto MTV in the early eighties (Duffy's band released its first and only single in 1981). He then started the pop outfit Tin Tin, known for the UK top-ten hit "Kiss Me". He has spent the better part of thirty years playing in a variety of other musical acts.
While Duffy has never publicly expressed why he parted ways with the band in order to go solo, it seems as though he likes to take complete creative control within all his musical ventures. The founding member has kept in touch with former bandmates over the years, according to Classic Pop Magazine, and is still featured in radio interviews as the former singer of Duran Duran. Duffy, however, says that he has made peace with his perpetual identifier.
"I'm completely happy with it," Duffy said. "I think it's probably more annoying for them ... because it sort of undermines their unity having this weirdo who is known as being the 'founder member'. I'm more of a thorn in their side than they are in mine!"