Here's Why Aerosmith's Drummer Tried To Sue The Band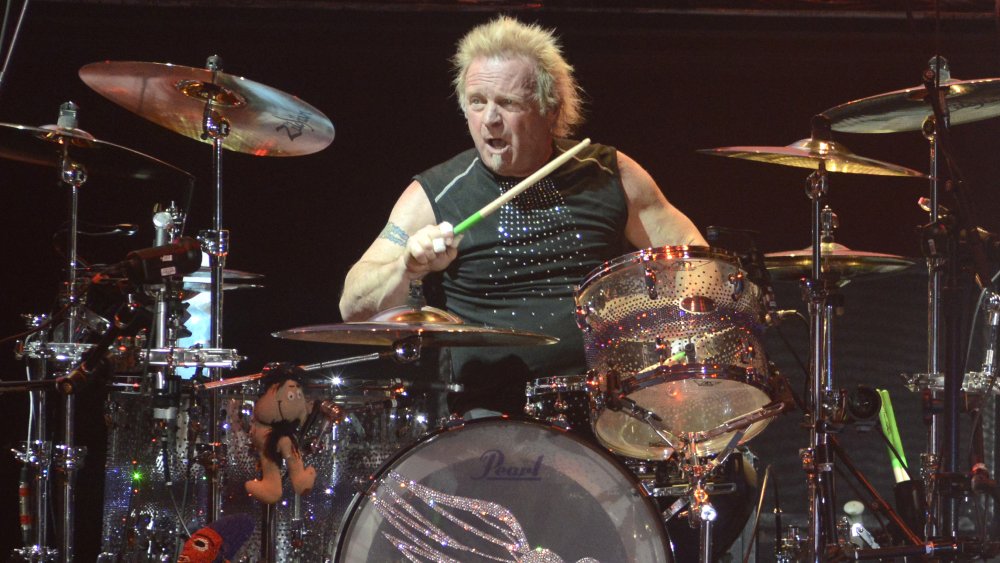 Tim Mosenfelder/Getty Images
American rock band Aerosmith has been playing together for 50 years. From the very beginning of their career, the band hit the ground running with legendary rock hits such as Dream On, Janie's Got a Gun, Walk This Way, Sweet Emotion, and more. They've performed at the Super Bowl, The Late Show with David Letterman, in New Zealand, at Boston's Fenway Park, at a Las Vegas residency, and plenty other iconic shows.
One of their more recent performances was the 2020 Grammy Awards, which caused quite a bit of a rift. Aerosmith's drummer, Joey Kramer, ended up suing the band over that performance, claiming they wouldn't let him play the show. Kramer told Boston.com of being left out of the show, "I am being deprived of the opportunity to be recognized along with my peers for our collective lifetime contributions to the music industry."
Kramer vs. Aerosmith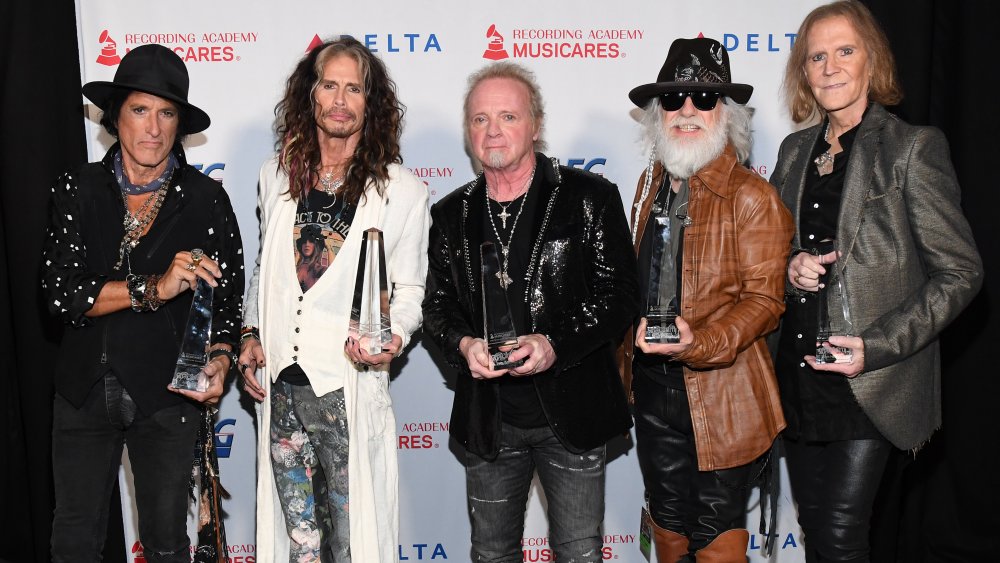 Kevin Mazur/Getty Images
The debacle started when Kramer suffered an ankle injury in 2019 and didn't perform with the band while he was healing. Kramer was eager and ready to get back on stage again when the group was offered to play at the Grammy's, but the rest of the band wasn't too keen on his return. Aerosmith's side of the story is that Kramer waited until the last minute to accept an invitation from them to play at the Grammys, and there was simply no time to rehearse with him.
"Joey Kramer is our brother; his well-being is of paramount importance to us," the band said in a statement, according to Rolling Stone. "However, he has not been emotionally and physically able to perform with the band, by his own admission, for the last six months."
However, Kramer told Boston.com that the band set ridiculous, ever-changing standards for him to rejoin, and he was reportedly told that his drum-playing didn't have enough "energy." Kramer ended up suing Aerosmith just nine days before the Grammy performance to seek a court order to let him play with the band. Five days after Kramer filed the suit, the Associated Press reported that a judge had declined to oblige him.
Aerosmith and Kramer eventually reunited on stage three weeks later in Las Vegas during their ongoing residency at the MGM Grand, according to Ultimate Classic Rock.