The Unsolved Mystery Of Prince's Purple Rain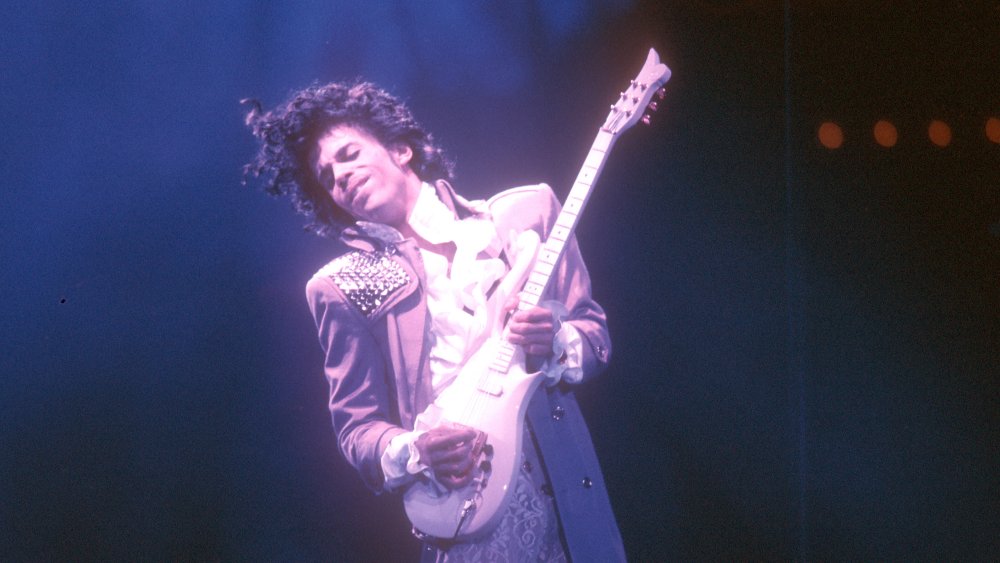 Michael Ochs Archives/Getty Images
Musicians can be mysterious, or even downright silent, when it comes to the meaning of their art. While certain bands are infamously secretive about their creations, pop legend Prince has typically been frank about the meaning behind his songs. "1999" is about partying like it's the end of days, and "Let's Go Crazy" is about, well, going crazy. It seems simple enough –- but when it comes to Prince's 1984 track "Purple Rain", the artist seemed to stray from any direct meaning.
"Purple Rain" was originally penned as a country ballad between Prince and Fleetwood Mac vocalist Stevie Nicks. However, Nicks turned down the request after being tasked with writing the lyrics to a 10-minute instrumental version that the Purple One had sent her. "I listened to it and I just got scared," Nicks said per NME. "I called him back and said, 'I can't do it. I wish I could. It's too much for me.'"
Prince was inexplicably silent about the tune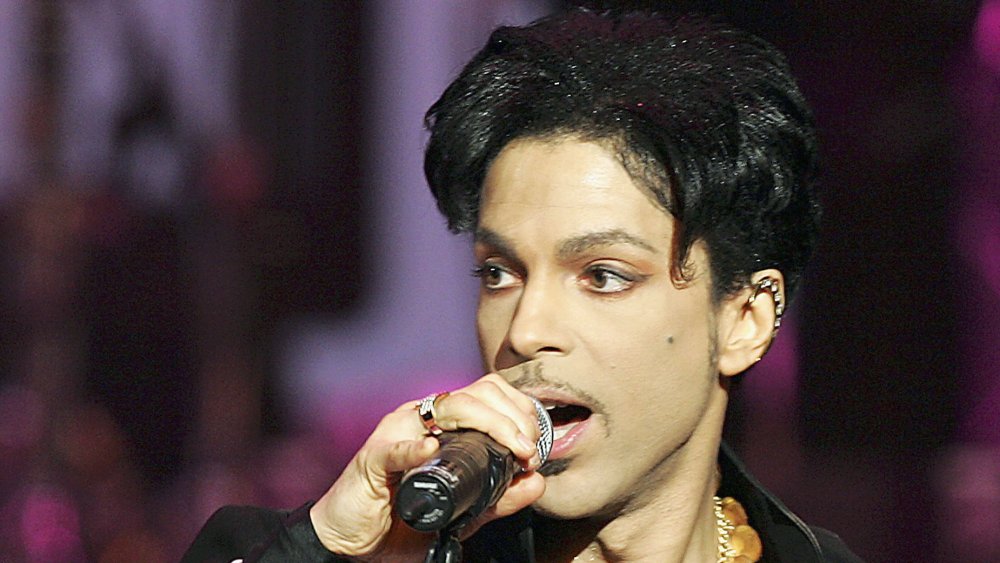 Kevin Winter/Getty Images
The song itself offers little insight into the meaning behind its lyrics: Prince simply wants to see an unnamed individual laugh, bathe and stand under purple rain. According to Australia's Sydney Morning Herald, the track may actually be dedicated to multiple muses as, although "Purple Rain" may not be Prince's lyrically most complex or musically dazzling song", it is "essentially written in the voice of the kid, who is the lead character in the film Purple Rain. Each verse is reputedly sung about someone close to the kid."
According to Smooth Radio, Prince has always tiptoed around pinpointing an exact meaning for the song. Instead, he has only provided fans with the abstract answer of: "When there's blood in the sky – red and blue = purple... purple rain pertains to the end of the world and being with the one you love and letting your faith/god guide you through the purple rain."