The Tragic Death Of T.Rex's Marc Bolan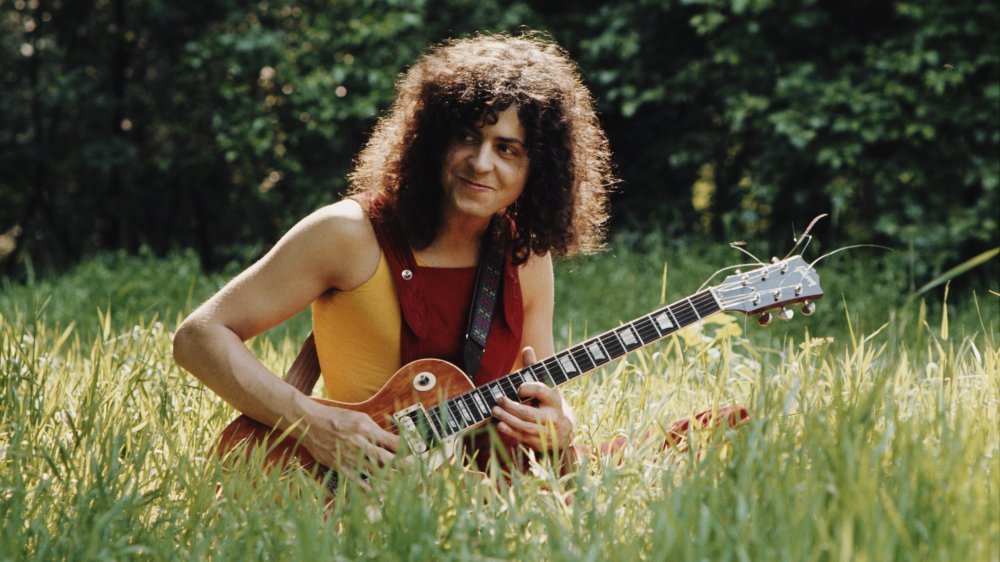 Michael Putland/Getty Images
In 1977, prospects were improving for Marc Bolan, the lead singer and guitarist of the pioneering glam rock band T.Rex. After a few years of addiction and irrelevancy, he was sobering up, a new father, and reconnecting with "the kids" via his show Marc, which hosted many of the bands forming in London's punk scene, as well as an early performance of "'Heroes'" a soon to be classic by his friend/rival David Bowie. However, that performance of "'Heroes'" was the last performance Marc Bolan ever played. On September 16, a car driven by his partner, the R&B singer Gloria Jones, crashed into a tree.
Thirty years later, Chris Watts, a member of London Fire Brigade during the seventies, recounted to Worcester News, "It seemed like the car, which had been a Mini, had failed to make a left hand bend, crossed the road and hit the tree. No other vehicle was involved. So we cut the passenger out and he was taken by ambulance to hospital. But that was just a formality." 
After Bolan's funeral, David Bowie told Rolling Stone, "I'm terribly broken by it. He was my mate. The only tribute I can give Marc is that he was the greatest little giant in the world." Still, as Adam Sweeting reports in The Telegraph, the twenty-nine-year-old's influence lingers like the rays of a deceased star, influencing everyone from Scissor Sisters, to Slash, to U2.
Fears confirmed, wishes granted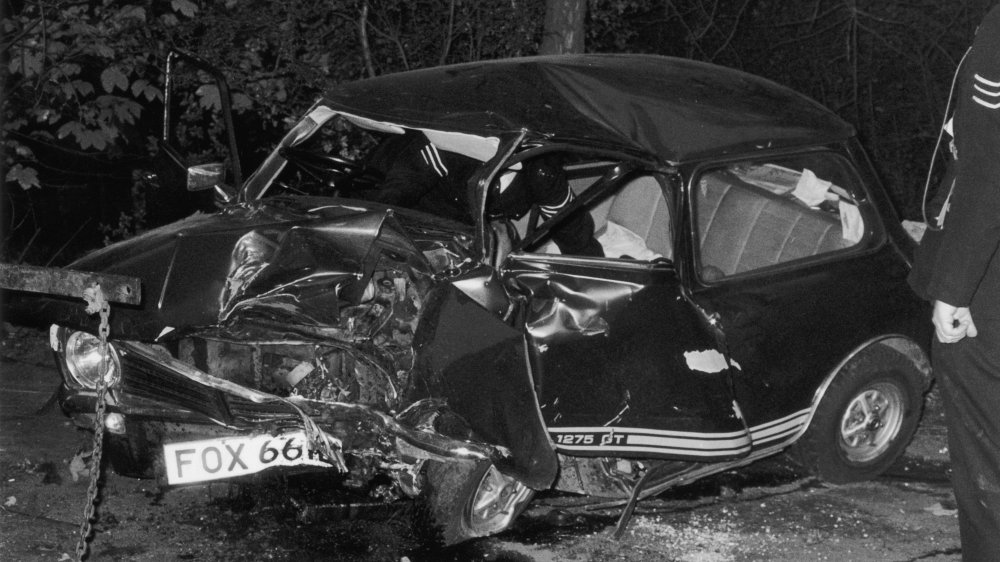 Maurice Hibberd/Getty Images
Besides the obviously tragic aspects of the musician's death, right at the peak of his fame — such as his youth, his bereaved partner and child, and a possible comeback that never materialized — one of the more interesting aspects of the incident is that Bolan had worried many times that he might someday die in a car crash, to the point where he never even learned to drive. 
The 2017 documentary "Marc Bolan – Cosmic Dancer" revealed that he often had thoughts about how transient life was, but this story goes further. Simon Napier-Bell, Bolan's manager, described a conversation between the two about stars who died young, in which Bolan imagined his future death: "Chet Baker was a hero of his, and James Dean. And I said, 'Well, be careful having James Dean as a hero, because you might end up dying in a Porsche. And he said, 'Oh, I'm just tiny, I'd like to die in a Mini.'"
While certainly meant as a flippant remark at the time, it proved portentous, ensuring Bolan — at least in Britain — a certain level of immortal fame. Today, fans still visit the sycamore tree against which the mini crashed, and where a shrine has subsequently sprung, which is maintained by the T-Rex Action Group (TAG). It's still open to passersby and pilgrims to this day.