The Real Reason Vince Clarke Left Depeche Mode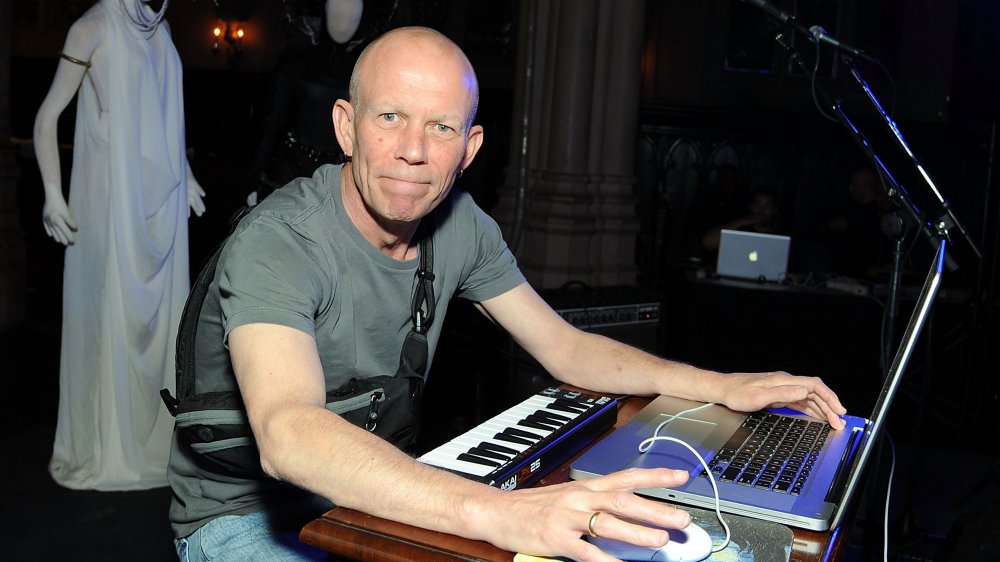 Simon Russell/Getty Images
Depeche Mode has always been a group subject to drama as intense as their music. From their early days of late 70's member swaps and band name changes (Romance in China, The French Look, Composition of Sound), to their brooding and hypersexed turn in the 90's, to frontman David Gahan's attempted suicide in 1995, his drug addiction and actual clinical death (over 2 minutes) and resuscitation in 1996: Depeche Mode's decades-old presence as the world's premiere synth-pop band has been built on equal parts perseverance and obsession. Guitarist and keyboardist Martin Gore's lyrics (Gore is the chief songwriter) reveal dark, confessional preoccupations that have found perfect purchase within the dreamy, thrumming, eerie, and somehow redemptive, quality of their sound.
The band's current lineup has been locked in place since 1995 — Gore, Gahan, and Andy Fletcher on keyboards and synths — and before then Alan Wilder on drums and even more keyboards. Depeche Mode's 14 albums, 55 singles, and 100 million in worldwide record sales, per Official Charts, owes a lot to its early days, when founding member Vince Clarke lent his songwriting talents to 9 out of the 11 tracks on the band's 1981 debut, Speak and Spell, as per Mental Floss. After that album, Depeche Mode's fame snowballed and brought them megastardom across the world, particularly in Europe and South America. Clarke, though, said goodbye and went on his way before any of that happened.
It's No Good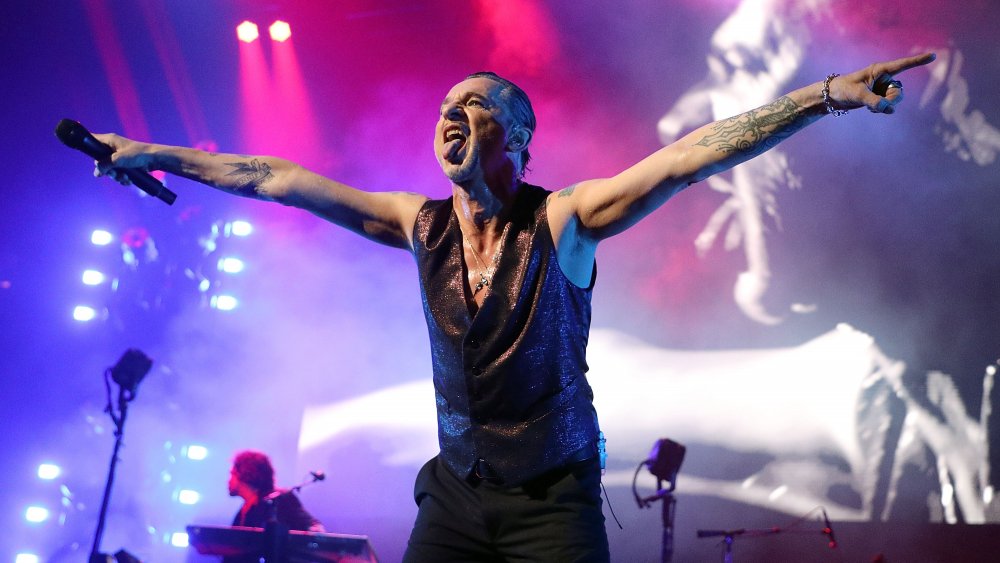 Taylor Hill/Getty Images
Years later, in a quiet, sometimes reticent interview with Night Network, Vince Clarke said that at the time he left Depeche Mode, "the band wasn't going in the direction I'd have chosen to go," citing arguments regarding songwriting, and admitting his own dogmatism where it comes to creating music. In the intervening years he'd been involved in three other projects/bands: Yazoo, The Assembly, and Erasure, and worked on a number of well-received records such as Yazoo's "Nobody's Diary" and Erasure's "A Little Respect." Since then, Clarke has collaborated with a host of electronic music artists, including Goldfrapp and Phil Hartnoff of Orbital, as described in an interview with Vice. In 2016 he released an album called 2Square from his self-made label VeryRecords: all produced and distributed by himself from a basement room in Brooklyn full of more synths than a synth museum.
In his interview with Vice, Clarke still, very simply, states that he left Depeche Mode because the band was young and weren't getting along — nothing more, nothing less, no regrets. His winding path, though, depicts a soft-spoken man who prefers to work as the nucleus of small, passion-led, music-focused (not performance-focused), quality-driven projects. He is the center of connective tissue, leading behind the scenes as an introvert not comfortable with drawing attention on stage. As Depeche Mode started on a course that would drive them to stadium-fueled fame, with David Gahan in the limelight as an unadulterated performer, it makes sense that Clarke would elect to leave the band.