The Untold Truth Of Hurricane Hunters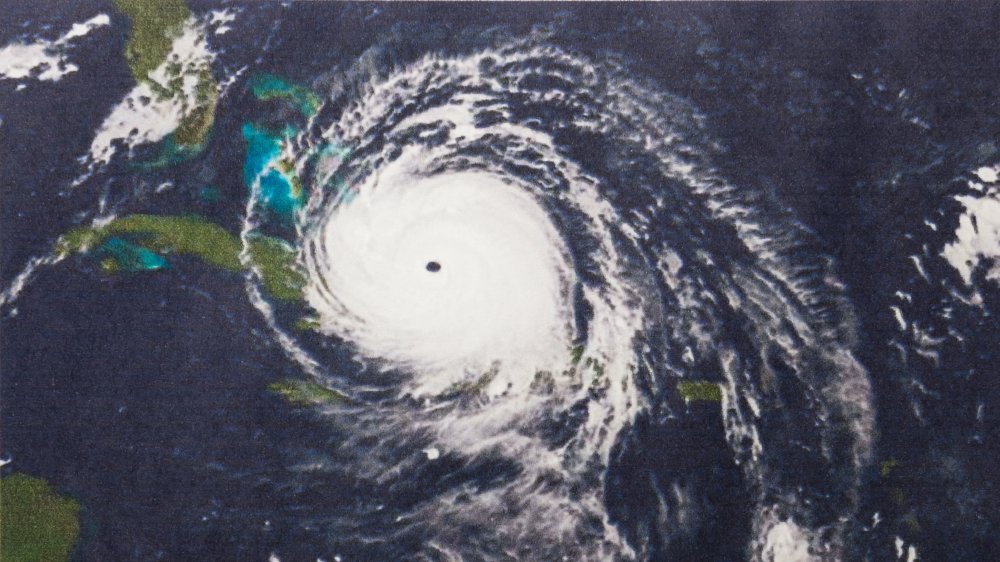 Shutterstock
On May 18th, the United States Air Force reported the first hurricane hunting mission of the 2020 Atlantic Season. Although hurricane season begins in June, the Air Force Reserve still dispatched Hurricane Hunters to examine the possibility of a storm brewing in the Bahamas, an investigation involving the insane feat of flying right through the eye of the storm. Then, they do it again and again and again. That, after all, is what Hurricane Hunters do.
The reason the National Oceanic and Atmospheric Association Crops sends in the Hurricane Hunters is not to prove to the storm that Americans won't be bullied by nature, but, as an article on the Experimental Aircraft Association explains, to gather data about the storm, such as its intensity and where it will hit land, thus improving forecasts and saving lives. The basic crew, as listed on hurricanescience.org Hurricane Hunters page, consists of a pilot, co-pilot, a flight meteorologist to guide the plane through the storm, a navigator, and a weather reconnaissance loadmaster to check the cargo and collect and record data by deploying a parachuted dropsonde (an expendable weather recon device) into the eye of the storm as they pass. 
Such work, of course, is dangerous and in the future may not be conducted by humans. Professor Kamran Mohseni of the University of Florida has been researching autonomous vehicles that can fly through the storm without punching through them: "Our vehicles don't fight the hurricane; we use the hurricane to take us places."
The first hurricane hunt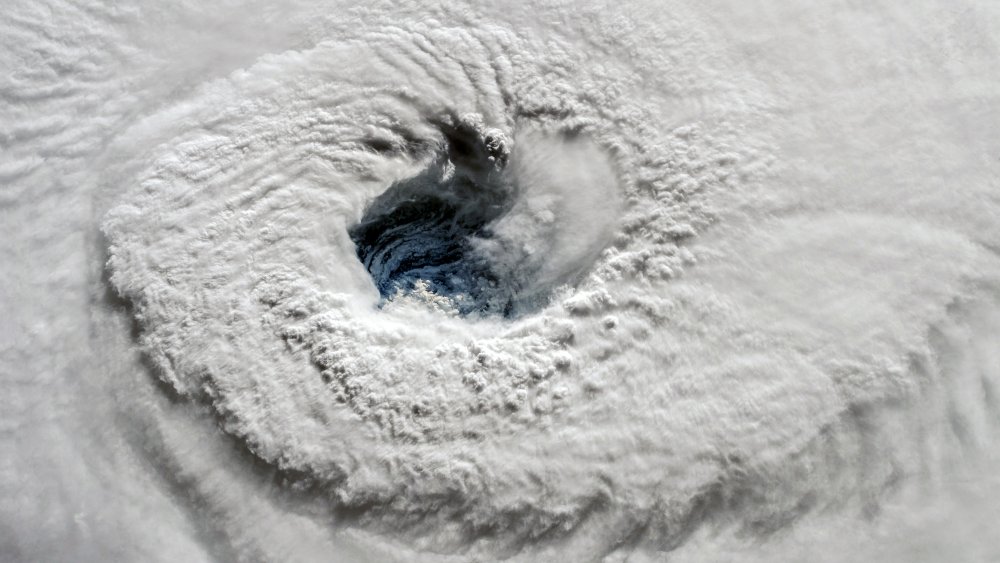 Shutterstock
However, even without drones and special purpose aircrafts, the idea of flying through a hurricane sounds bonkers. Yet, someone must have had the idea and done it without all the later made equipment.
In fact, the first hurricane hunting occurred to settle a bet.
The U.S.'s National Weather Service describes how on July 27th, 1943, British fighter pilots, who were growing restless during the American Colonel Joe Duckworth's instructions about the new art of "Instrument Flying" at Bryan Field, Texas, egged Colonel Duckworth into flying through a hurricane. They had never seen a hurricane before, but they had fought Germans in rotten weather and so wanted Colonel Duckworth to prove himself. Colonel Duckworth took them up on it and skirting any need for "official" permission flew into the hurricane: "[It was like] being tossed about like a stick in a dog's mouth." Colonel Duckworth and Lieutenant Ralph O'Hair broke through to the eye of the hurricane and returned victorious. Then, however, the weather officer, Lieutenant William Jones-Burdick, asked to be flown into the hurricane, so Lieutenant O'Hair jumped out and Colonel Duckworth achieved the feat a second time.
Thus, the bet was paid, the British pilots quieted their grumblings, and the technique of Hurricane Hunting was born.