Mark McGwire Is Worth A Lot More Than You Think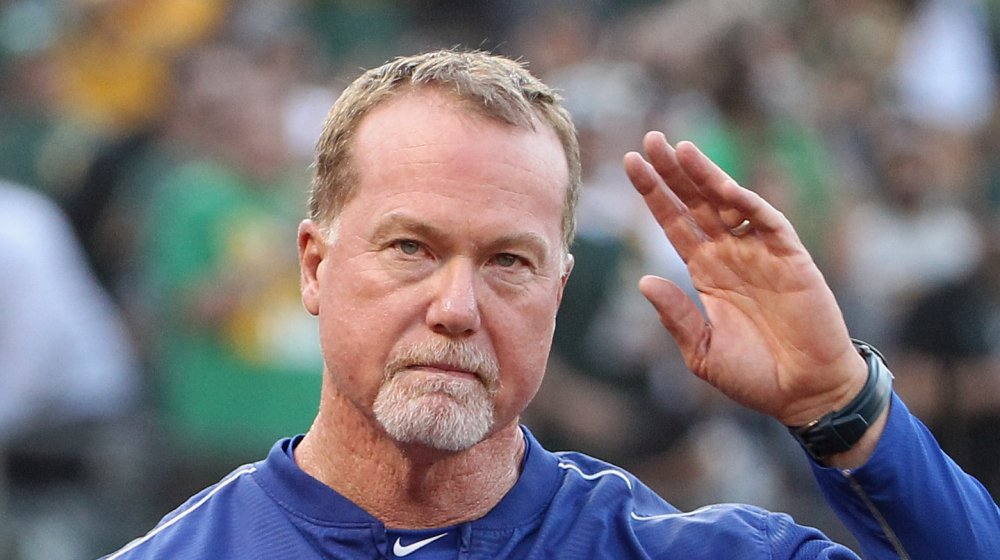 Ezra Shaw/Getty Images
Ah, Mark McGwire! The second most famous Big Mac in history is one of the greats of baseball, even though his legendary player career is somewhat tainted because of his use of performance-enhancing drugs. McGwire's liberal use of the technically legal-at-the-time androstenedione (as well as a bunch of less legal steroids) has caused some to call his famous 1998 home run chase one of the worst hoaxes in baseball. Indeed, despite the first baseman's accomplishments as a player, and the fact that he has also proven himself to be a capable coach, he hasn't made it to the National Baseball Hall of Fame.  
Still, while McGwire's self-admitted steroid antics have tarnished his legacy, he did enjoy a long and storied career as one of the most famous players of his time. Knowing this, it's easy to assume that he's made a buck or two over his life. In fact, it turns out that Mark McGwire is worth a lot more than you think. 
Mark McGwire is worth $60 million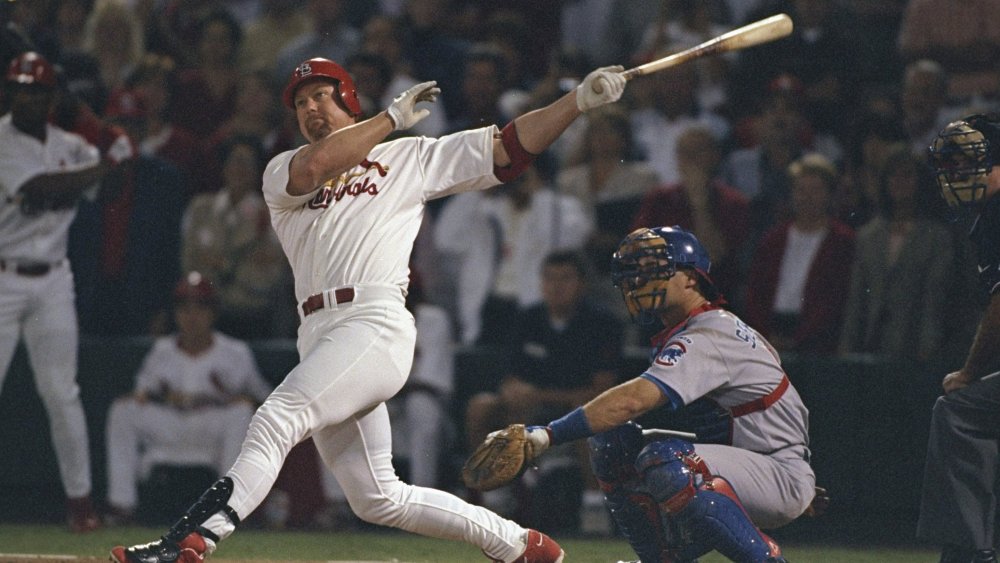 Jed Jacobsohn/Getty Images
Mark McGwire's baseball earnings skyrocketed over his career. As Baseball Reference tells us, he made his MLB debut in 1986, and his first year's salary was a comparatively meager $60,000. However, things soon started picking up for the big man. In 1988, he raked in a cool $250,000. In 1989, he more than doubled that. In 1990, he tripled that with a salary of $1.5 million. 
That was just the beginning for Big Mac. With the exception of a temporary dip in 1994, his tenure with the Oakland Athletics saw the grand total of his salary and bonuses increase substantially by the year, to the point that he made a cool $7.15 million during his last year with them. When McGwire joined St. Louis Cardinals in 1998, he started making even more than that. In his final season in 2001, McGwire's reported salary was a nice, even $11 million. 
All in all, McGwire's (possibly incomplete) total career earnings amounted to a little under $74.4 million, and wealth estimation site Celebrity Net Worth points out that he also made "tens of millions" from assorted endorsements. The site estimates that his current net work is somewhere around $60 million.