How A Wendy's Commercial Split Up The Violent Femmes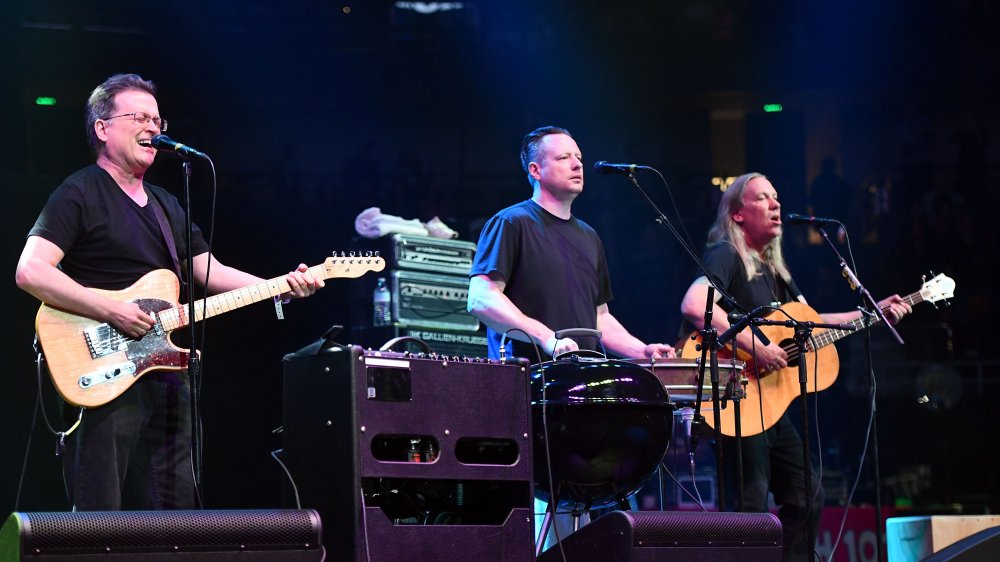 Scott Dudelson/Getty Images
The Violent Femmes influenced the early alternative rock music scene in the 80s with songs like Blister in the Sun, Add It Up, Gone Daddy Gone, Kiss Off, and more. After their self-titled debut album in 1983, the band quickly climbed the ranks and established a devoted fan base. The group took their image and reputation very seriously, so much so that bassist Brian Ritchie sued lead vocalist Gordon Gano over the use of one of their more popular songs in a TV commercial.
Variety reports that the lawsuit was the culmination of a long-running dispute between the two members over song royalties and assets. Ritchie claimed that he founded the group, and he sought damages and a declaration that he was half-owner of the band's songs. In the end, a 2007 Wendy's ad was the straw that broke the camel's back in the band's breakup.
Falling out over fast food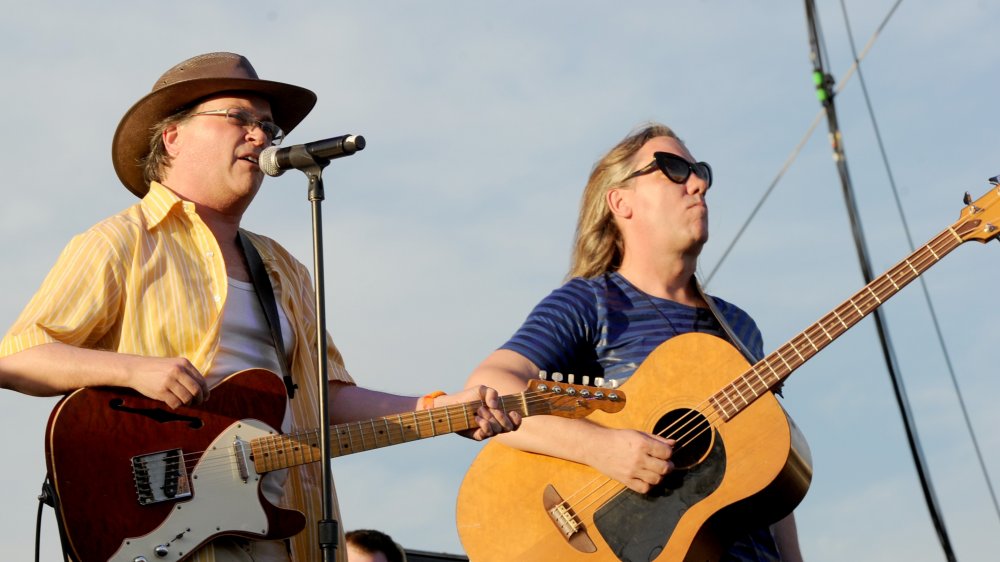 Kevin Winter/Getty Images
Gano reportedly allowed the fast-food chain to use Blister in the Sun in one of their ads for a new fish sandwich. Ritchie was already mad at Gano for robbing him of due credit for a number of the band's songs, but after seeing the commercial — which in his eyes was "selling out" — he decided to take legal action.
"I don't like having my sound misappropriated to sell harmful products, such as fast food," Ritchie told Spinner in an interview. "That's not why we made the music. It should not be hijacked."
Ritchie claimed it tarnished the band's reputation. According to Variety, the lawsuit described a comment that a fan wrote in an online blog about hearing the song in a commercial, "My ears perked up. Then my jaw dropped. Then my heart sank."
Of course, the Violent Femmes' break up was not permanent, and the band got back together to perform again at Coachella in 2013, according to Consequence of Sound. Since then, the group has also released two albums: We Can Do Anything in 2016 and Hotel Last Resort in 2019.