Lindsey Buckingham Sued Fleetwood Mac. Here's Why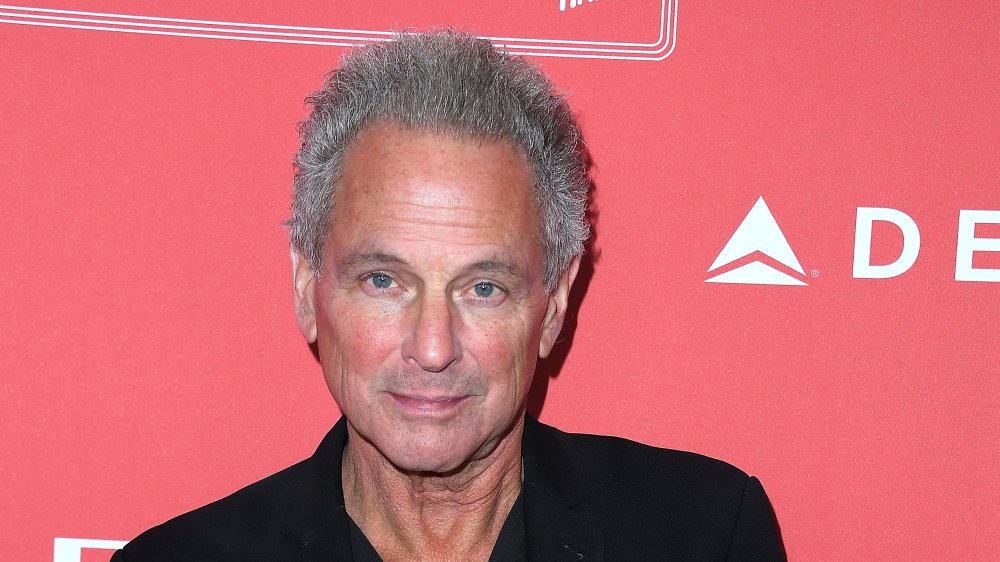 Steve Granitz/Getty Images
While it's not too hard to imagine inter-band altercations (Simon and Garfunkel and Oasis have served as decades-long examples), it always comes as a surprise when bandmates litigate against one another. Although Fleetwood Mac's tumultuous personal history between band members is nothing new, it still came as quite a shock when lead guitarist Lindsey Buckingham sued the band in 2018.
It was news of the pop-rock band's 2018 tour that sparked 'the chain' of events. While the band played with Buckingham just days before, news broke in January 2018 that Fleetwood Mac would be kickstarting another tour during the year –- without its core guitarist, singer and songwriter.
Second hand news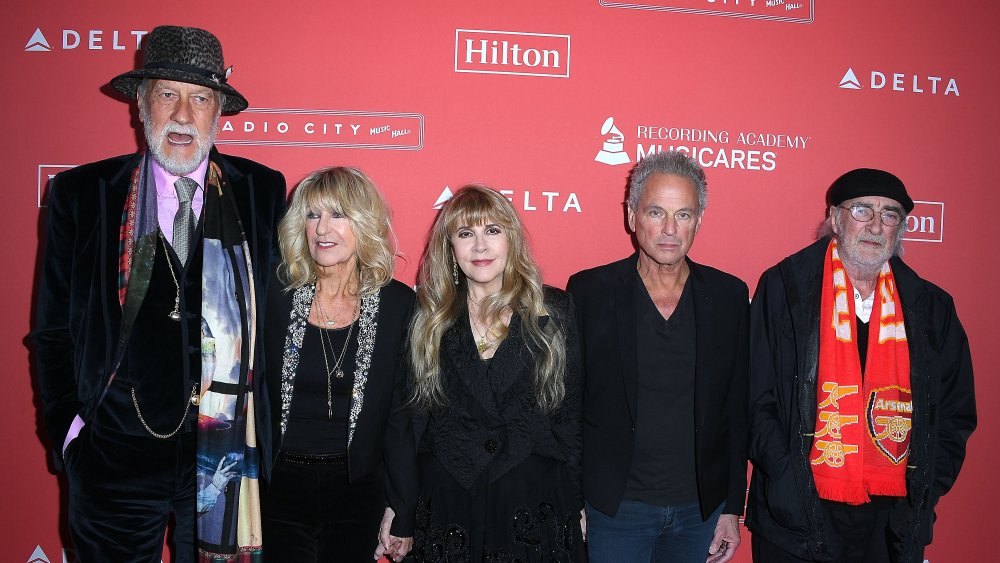 Steve Granitz/Getty Images
According to The Hollywood Reporter, news of the tour itself didn't come as much of a surprise. In fact, Buckingham initially requested the year prior that the 2018 tour be postponed from August to November to allow for the promotion of his upcoming solo anthology. The 70-year-old went so far as to delay the album release in order to free up his schedule.
While Buckingham requested to play solo shows on off nights during the upcoming tour, he was promptly kicked off the roster instead, according to Billboard. He was instead replaced by Mike Campbell of the Heartbreakers and Neil Finn of Crowded House. Per Variety, the group forwarded all of his calls to voicemail since their Radio City Music Hall performance for a MusiCares benefit.
"After 43 years of camaraderie and friendship, not a single member of the Band called Buckingham to break the news to him," the suit reads, according to Variety. "In fact, not a single member of Fleetwood Mac has returned any of Buckingham's phone calls to provide him with an explanation for his purported expulsion from Fleetwood Mac."
Going their own way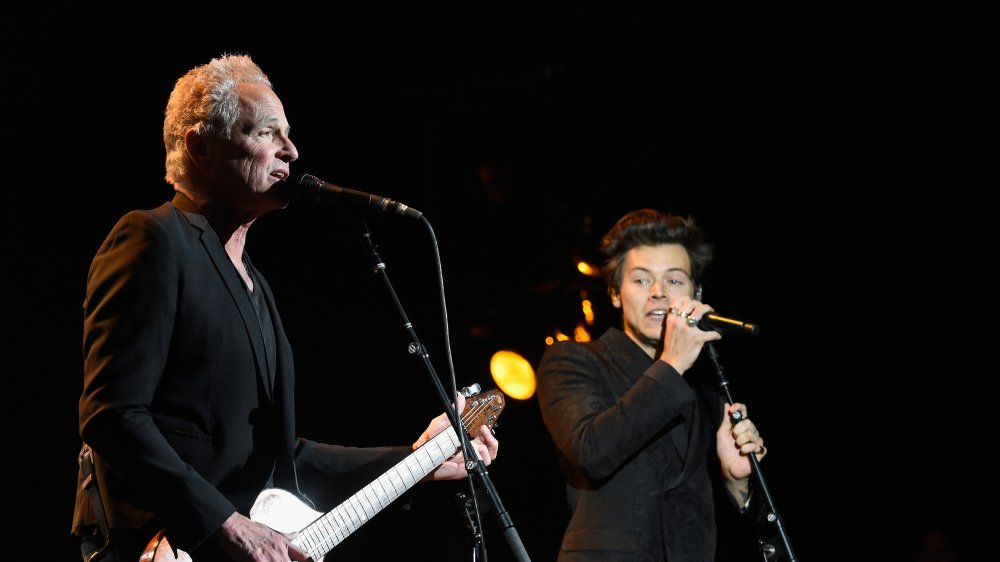 Kevin Mazur/Getty Images
October 2018 saw a civil lawsuit filed by Buckingham against the rest of the group, demanding the $12 million to $14 million for 60 concerts each member would've made on the tour, according to Rolling Stone. Fleetwood Mac denied all allegations and swiftly hired an attorney. "Fleetwood Mac strongly disputes the allegations presented in Mr. Buckingham's complaint and looks forward to their day in court," a representative for the band told Rolling Stone.
Per the suit, Buckingham was 'blindsided' when he learned of the news. He was in such disbelief that he "initially believ(ed) that Nicks had decided not to tour with the rest of the Band and that this was the reason the tour had been canceled." While details of the settlement were never disclosed to the public, the suit was settled out of court in December. "We've all signed off on something," Buckingham told CBS This Morning. "I'm happy enough with it. I'm not out there trying to twist the knife at all."