The Tragic Childhood Of Joni Mitchell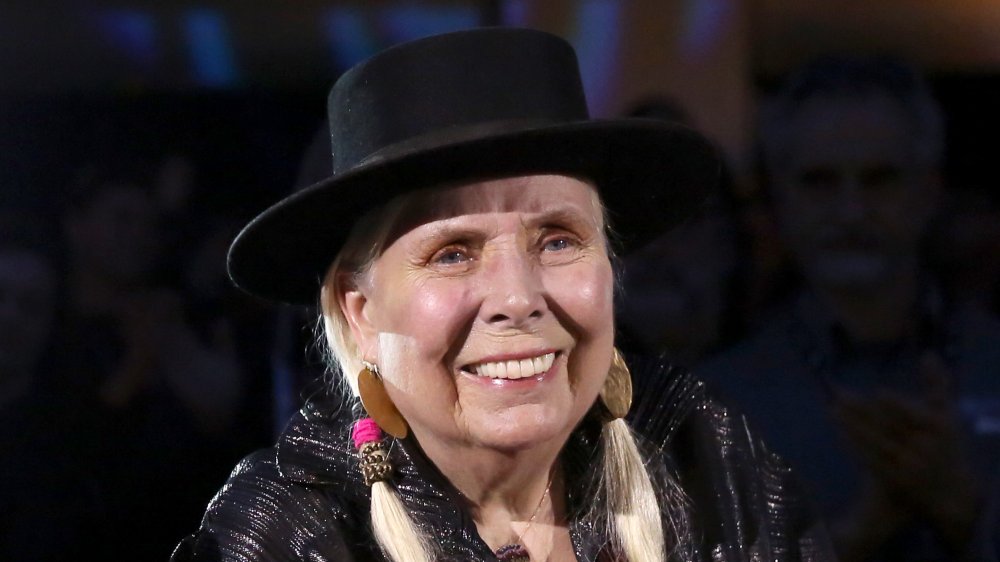 Jesse Grant/Getty Images
Joni Mitchell, the singer that delicately traces life and love in her songs, has largely retired from the public eye. So much of her life has been documented in songs, but to many, her early life remains a mystery.
She was born to Myrtle Marguerite McKee and William Andrew Anderson in Alberta, Canada, her website writes. Her father was a flight instructor with the Royal Canadian Air Force, while her mother was a teacher. Due to her father's job, Mitchell lived on various bases before settling in Saskatchewan when her father left the force.
By all accounts, Mitchell's early childhood was normal. She found solace in drawing and mainly wanted to be an artist when she grew up — that is, until she got polio at the age of nine. She told Rolling Stone she went to a polio ward over Christmas and was told she'd probably never walk again (and that close friend Neil Young got sick around the same time). She became bedridden, unable to move around freely, she couldn't go home for Christmas that year. It was then that she found music, deciding to belt out Christmas carols in the ward. NPR reports Mitchell would not have pursued music "but for trouble" referring to her childhood illness and another devastating event in her life.
Mitchell recovered and joined the church choir — making a pact with God that if she walks again she'd be more religious— and met a group of girls and learned to smoke ... at age nine.
Look at life at both sides now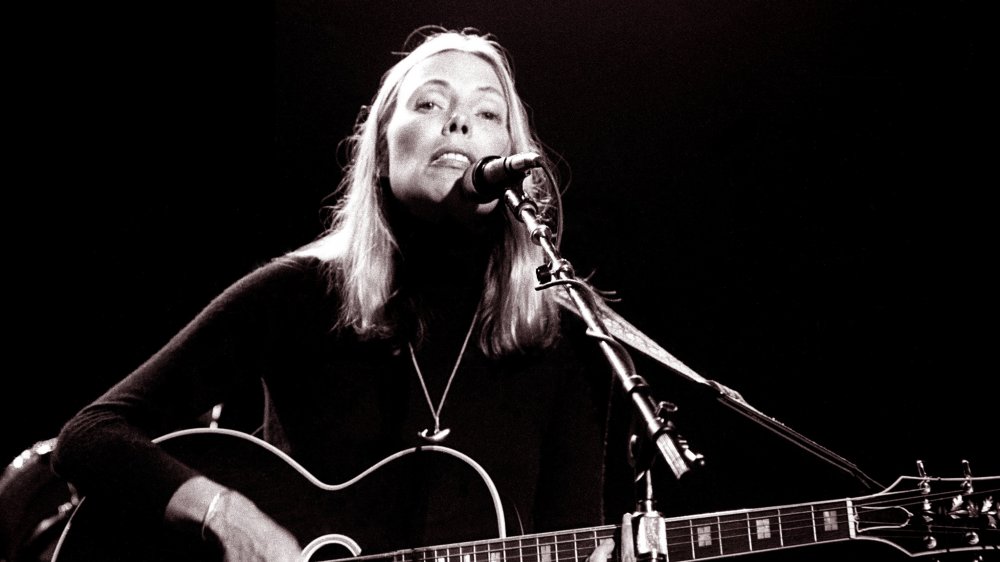 Larry Hulst/Getty Images
Mitchell said in an interview with Rolling Stone that she never took to formal education, though she forced herself to finish high school. She began hanging around bars even while attending art school and claimed some of her friends were juvenile delinquents. But, in her words, she didn't see herself ending up in jail and dropped those friends and art school, her website says.
By the time she was 22, Mitchell lived in Toronto occasionally playing folk music in bars. She became pregnant but her then-boyfriend left her, writes Time Magazine. She was forced to marry the musician Chuck Mitchell (from whom she took her surname) but was unable to make the relationship work. Eventually, Mitchell gave her daughter up for adoption. This experience, NPR reports, along with her polio became her catalyst for writing music. The adoption was made public only in 1993 although her lyrics alluded to it for years. She and her daughter, Kilauren Gibb, have since reconciled. 
Mitchell became disillusioned with the music industry and last put out an album in 2007. She suffered from a brain aneurysm in 2015 which she recovered from. The beauty of her songs often spoke of some hidden pain, and it seems much of it was inspired by the tragedy she's lived.