Here's How Much Postal Workers Really Get Paid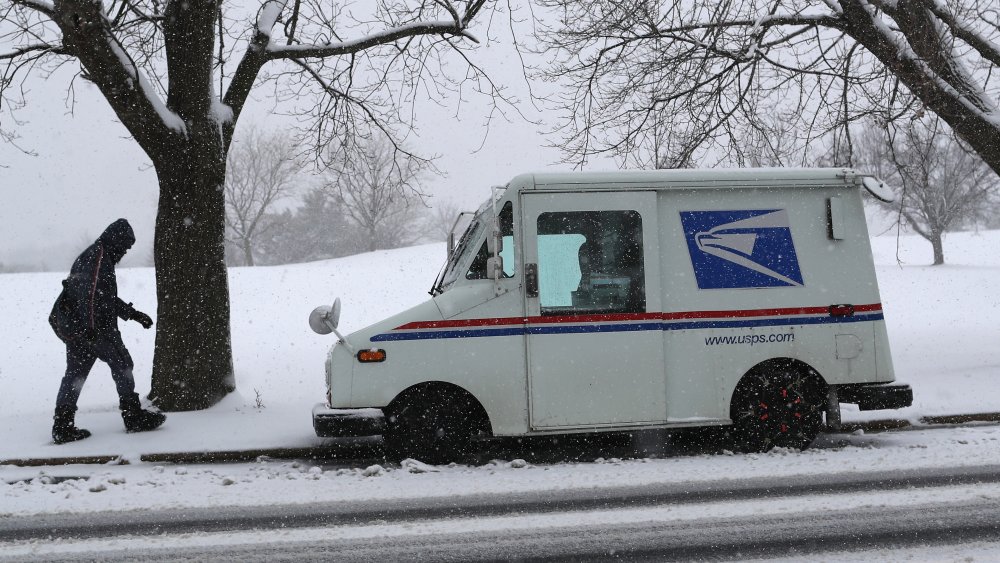 John Moore/Getty Images
Neither rain, nor snow, nor gloom of night, stays these couriers from the swift completion of their appointed rounds ... or so goes the unofficial saying of the United States Postal Service. Postal workers have an obligation to deliver mail and packages to people, no matter what. Except for Sundays. Everyone knows the mail isn't delivered on Sundays.
So, with such a heavy burden and a workload involving walking around in all kinds of weather, you might wonder if postal workers make bank. According to Chron, though, postal workers earn wages ranging from $14.74 an hour all the way to $28.02 an hour, depending on their role. Figures from the Bureau of Labor Statistics show an average of $24.33 an hour for all postal workers. 
Mail carriers often have higher salaries, as their job is the most physical. They have the responsibility of bringing packages of up to 70 pounds to their final destinations, which sounds heavy, but at least they don't have to deliver baby packages anymore. Mail handlers, then, are the ones who lift sacks of envelopes and parcels from the trucks to the post office, for sorting, while mail clerks are the ones who speak to customers, receive mail at the desks, and sell stamps.
They go the last mile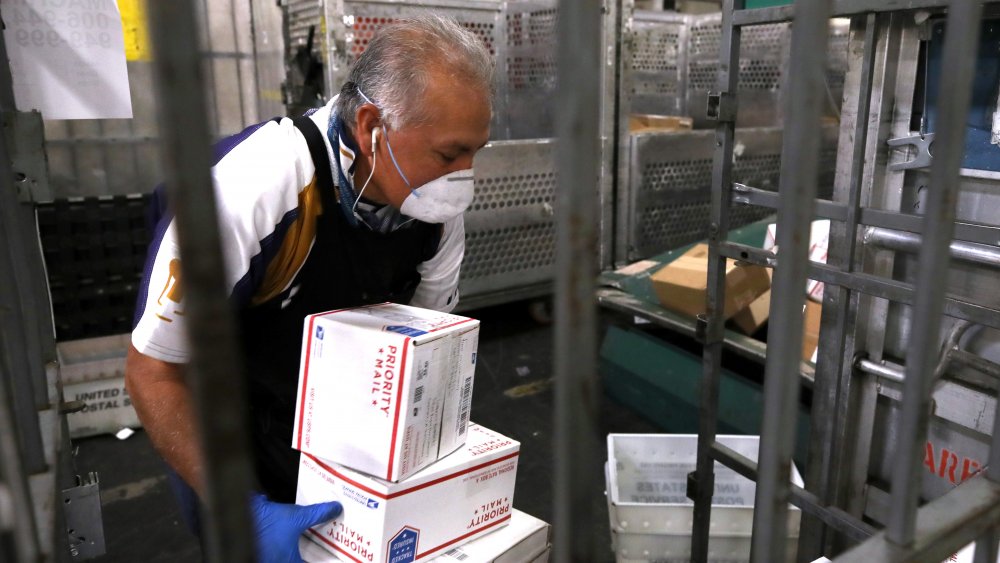 Justin Sullivan/Getty Images
In the United States, according to the Bureau of Labor Statistics, the state of Hawaii pays its postal workers the most, with an average of $26.33 an hour. The state of California employs the most postal workers, altogether. 
However, it's important to understand that the USPS is experiencing severe financial trouble. The USPS saw a decline in package volume in 2019, per Business Insider, even though companies like Amazon actually depend quite a lot on the agency. It's the postal service that is generally responsible for delivering "the last mile" for many packages, meaning that when private couriers like FedEx or UPS are unable to reach a package's destination, they give the parcel to the USPS, and the agency is legally required to bring it there. The New York Times reports, however, USPS might see a decline in funding, and in the absence of official support, customers are doing what they can to give the USPS whatever extra funds they can, through activities such as buying stamps, according to NPR. 
Whatever happens, the postal service will still attempt to send you mail, especially if you're that guy that got 55,000 letters from the same company. The next time you open that box with your order of a bathroom wine cup holder, think of the mail carrier that had to lug that thing to your apartment, and appreciate the postal service that paid him to get there.