The Real Reason Jim Root Almost Didn't Join Slipknot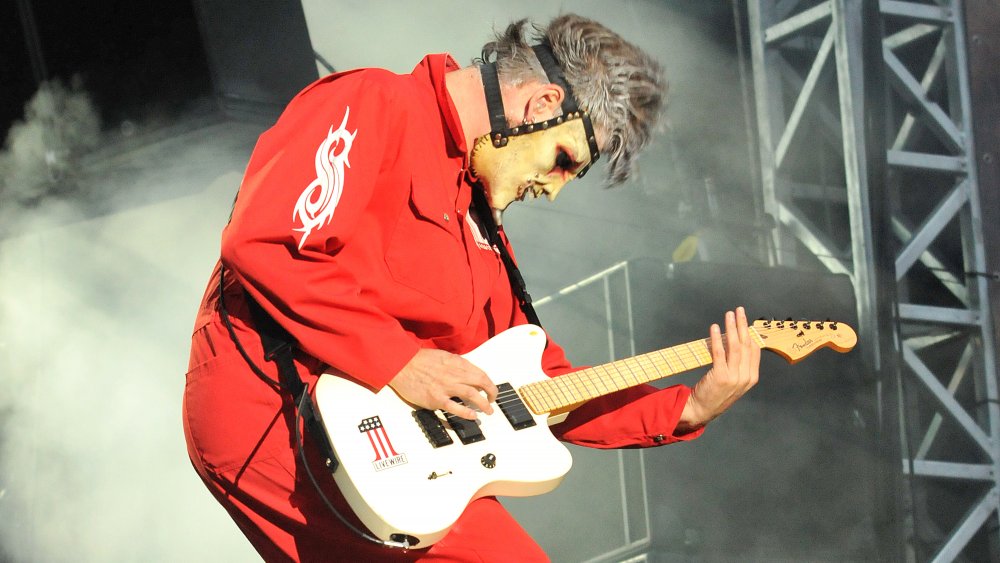 Jim Dyson/Getty Images
In 1996, Anders Colsefni, the original lead singer of Slipknot, approached Jim Root with the offer of a lifetime. Donnie Steele, one of the band's original guitarists, had just left the band due to his perception of a conflict between the music played by Slipknot and his Christian beliefs, leaving Slipknot in need of a guitarist. So, would Root want to join?
Later in an interview with the Philadelphia radio station 93.3 WMMR, he explained that after almost giving up on music by the time he was 24 or 25, he was only just getting back into playing on a borrowed guitar: "My chops were bad, I [hadn't even touched a guitar in years, so I was just kind of, like, 'Nah, I'm just going to be a regular dildo, work and do all that.'" So Colsefni went with Mick Thompson instead, adding another member who would become integral to Slipknot.
Third time's the charm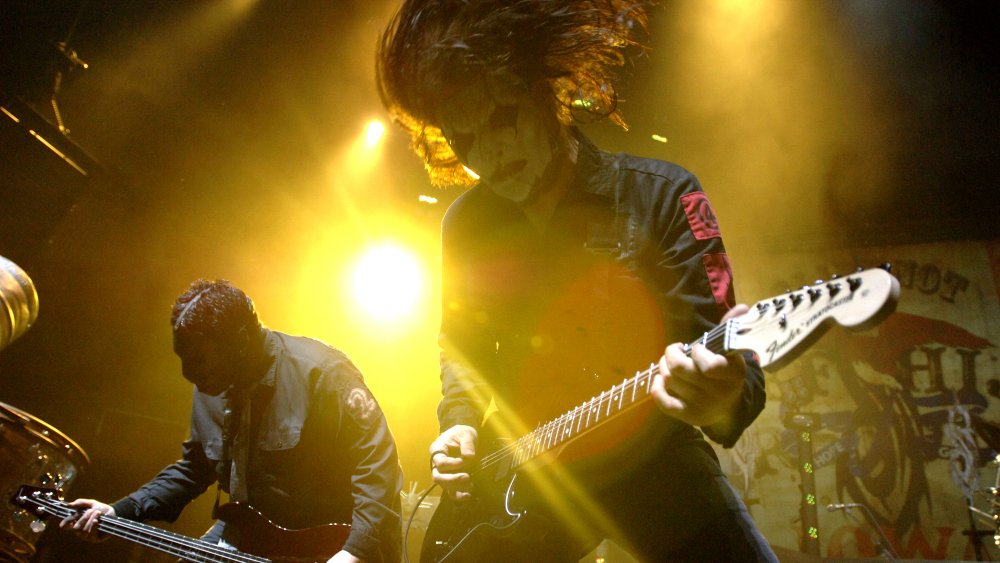 Tim Mosenfelder/Getty Images
Time passed and in 1998, Slipknot's other original guitarist, Josh Brainard left for reasons undisclosed. So, Slipknot once again approached Root, who by this point had joined the alternative metal band Stone Sour, with another offer of a lifetime: "I told [Stone Sour]... 'If Slipknot ever called me, I won't join, I don't want to feel like it's handed to me, I got to feel like I worked for it, like something I've achieved. And sure enough, they did. I never thought they would, so I said no."
So now Jim Root had declined two offers to join Slipknot. His friend Zach, however, had other ideas: "'What, are you stupid? Very few times in life do you get a chance to take a great step forward. Even if you fall flat on your face, you can always come back.'" So Root joined Slipknot, finally completing the lineup.
By this point, however, Slipknot had almost released their debut album, along with an album cover with Josh Brainard on it with them. Instead of either retaking the photo or going along with the original art though, Slipknot edited Jim Root's mask and purple hair over Brainard in their promotional materials, as can be seen on slipknothistory.com. All that was left was for Root to record "Purity" to finish the album.
Root did so and helped catapult Slipknot to the heights its enjoyed since.