The Real Reason Randy Meisner Quit The Eagles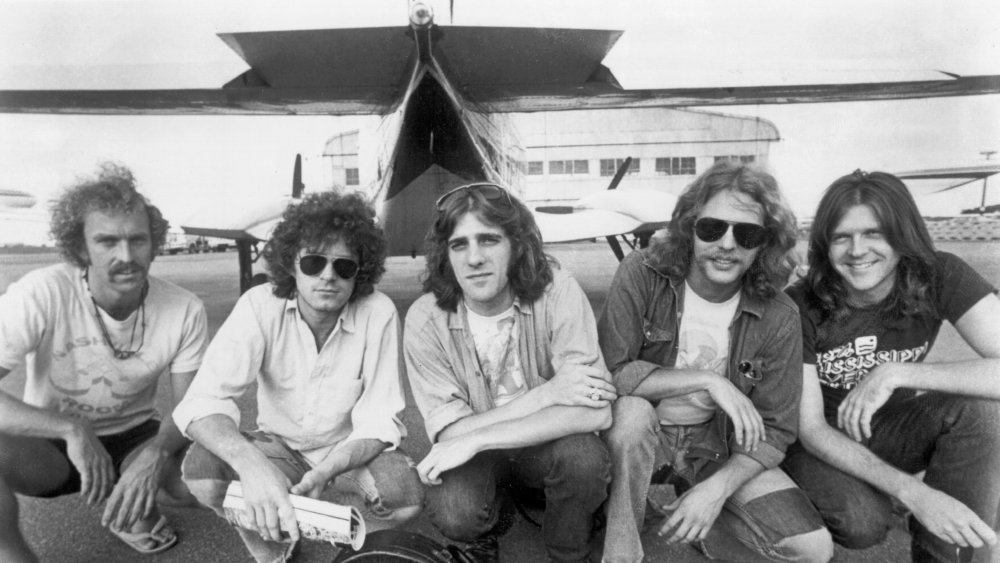 Michael Ochs Archives/Getty Images
If there's one band that's notorious for breaking up, it's The Eagles. Before the band's very public breakup, they were just five guys trying to play some rock and roll. The group reached peak success in the mid-1970s after releasing songs like Hotel California, One of These Nights, Life In The Fast Lane and more.
While the band didn't officially break up until 1980, The Eagle's bassist, Randy Meisner, was the second member to leave the group in 1977. Meisner was tired of performing one particular song since, as the bassist, he wasn't used to having the spotlight on him singing. Since Meisner wrote Take It to the Limit, he was the one to sing it in front of audiences day in and day out. "I was always kind of shy," Meisner told Rolling Stone. "They wanted me to stand in the middle of the stage to sing Take It to the Limit, but I liked to be out of the spotlight."
Take It to the Limit was Meisner's limit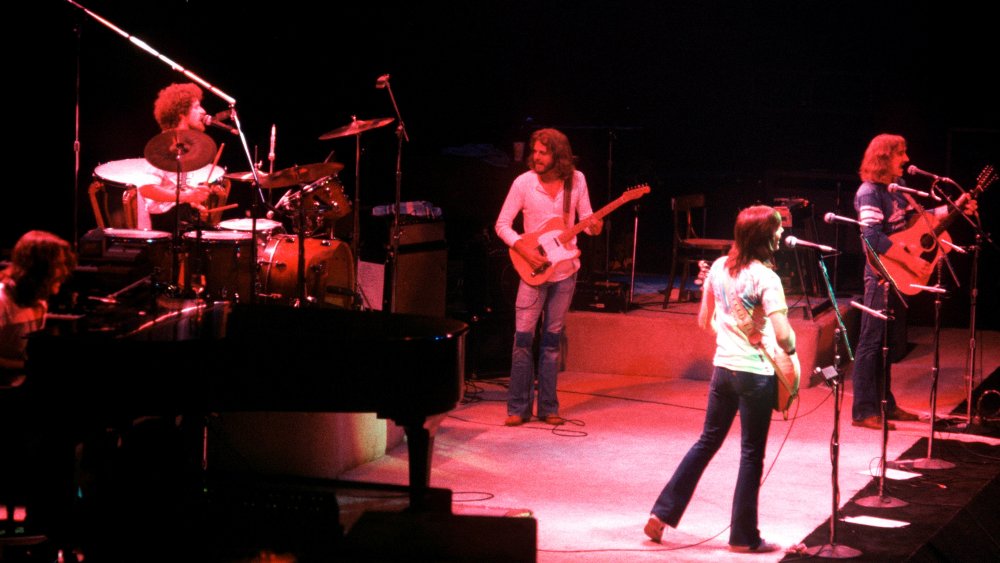 Michael Putland/Getty Images
Take It to the Limit was the first single that didn't feature Glenn Frey or Don Henley singing lead, according to Ultimate Classic Rock. Instead of looking forward to singing the song, though, Meisner began to dread performing it. During one particular show in Knoxville, Tennessee, in 1977, Meisner finally refused to sing the song in the encore after feeling sick the entire show. Frey reportedly called Meisner a derogatory word, and Meisner swung at him to fight, as detailed in To the Limit: The Untold Story of the Eagles.
After that night, nothing felt the same to Meisner, and he left the band for good after the tour ended. "Those last days on the road were the worst," Meisner told Eagles biographer, Marc Eliot. "Nobody was talking to me or would hang out after shows or do anything. I was made an outcast of the band I'd helped start."
The band didn't last much longer without Meisner, and The Eagles officially broke up three years later because of pent-up tension between the remaining members, according to the Washington Post.