There's A Coin Shortage In The United States. Here's Why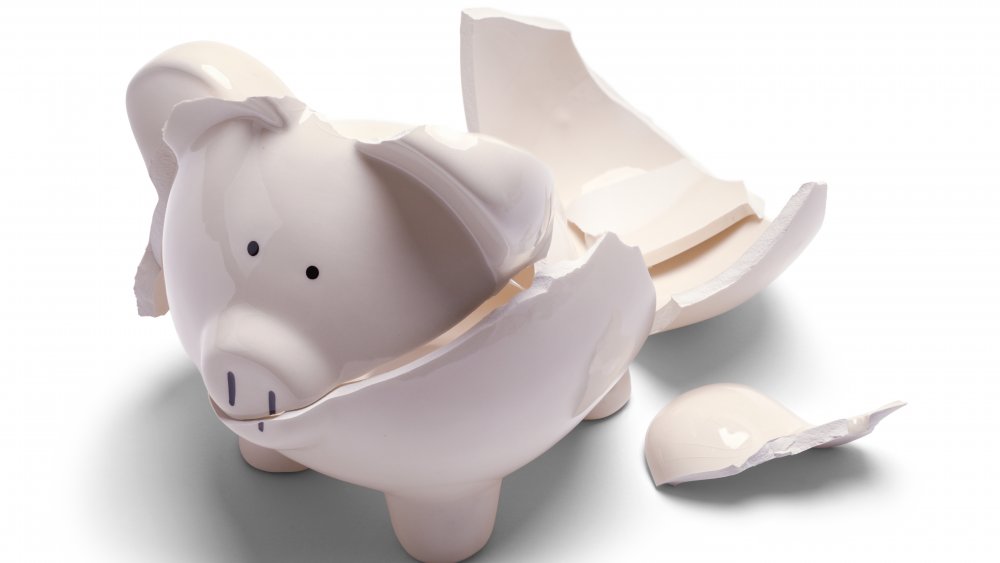 Shutterstock
You may have heard about an impending coin shortage. The issue, as CNN reported after the Federal Reserve Chairman Jerome Powell delivered a virtual hearing, was that the coronavirus had disrupted both the minting of coins, because the workforce had been reduced for the sake of the employees' health, as well as the cyclical flow of coins: "The places where you go to give your coins, and get credit at the store and get cash — you know, folding money — those have not been working. Stores have been closed." Coins are simply sitting under sofa cushions, not in cash registers. 
In case the fact escaped you, the coronavirus has not since disappeared, even with the premature state openings. So, what was once an impending coin shortage has worsened into an actual coin crisis. Just last week, Fast Company reported that Kroger, the U.S.'s largest supermarket by revenue, had to stop offering exact change. The amount the customer loses in this will either be donated to charity or be applied to their loyalty card, which they can then use on their next purchase.
In this example, the lack of change isn't a crisis, but this is also a massive retail outlet. In other scenarios, such as with small businesses or people who need change to pay for laundry, the lack of coins will be felt more, especially considering the fact that millions of people are currently unemployed and so could use every piece of help they can afford. 
Changing practices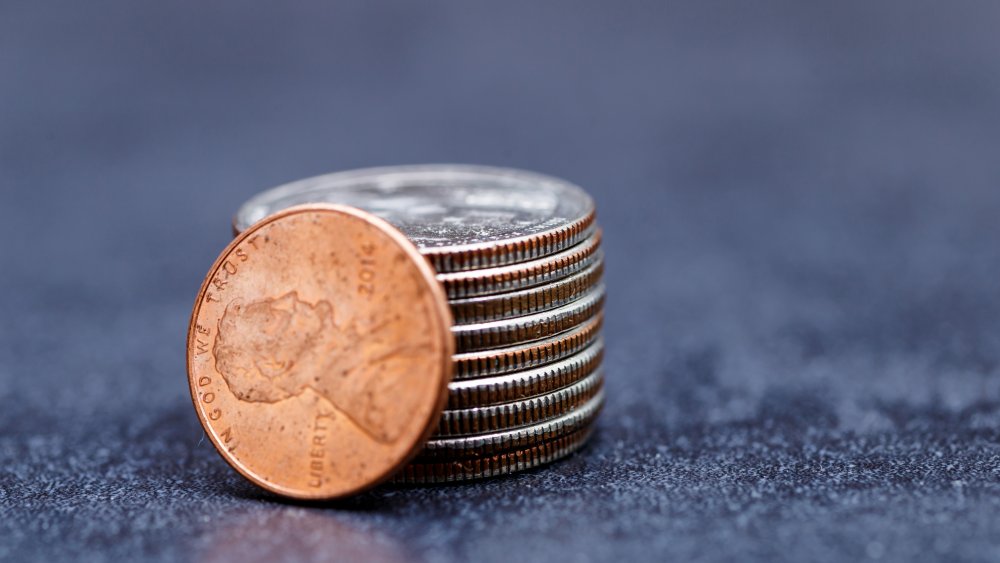 Shutterstock
However, the coronavirus is expected to linger for at least the rest of 2020, so obviously something will have to be done to shore up the shortage. In a CNN report, the Community State Bank, a local Wisconsin bank, launched a Coin Buy Back Program. The program, according to the bank's website announcement, will "[offer] a $5 bonus for every $100 worth of coin turned in to any Community State Bank location" as well as waive any coin counting transactions. Yes, you read that correctly, the bank will pay you to deposit coins. Admittedly, they won't pay you a lot, but the thought still shows the severity of the situation.
Other stores are following Kroger's example. Newsweek lists Walmart, CVS, and Wawa as larger retail chains that are explicitly asking their customers to either pay in exact change or better yet to use a debit or credit card when possible. They reason that if they can slow down the amount of change exchanged between the store and their customers, then they can guard against a complete loss of loose change.
Obviously, though, these can only serve as stopgap measures. Either the economy will have to return to normal or a new initiative has to address the actual shortage. So, a new initiative has to address the actual shortage. At the end of June, the Federal Reserve announced that they were forming a U.S. Coin Task Force to solve this. Their recommendations are yet to be published.