Here's How Much Water Is Actually On Earth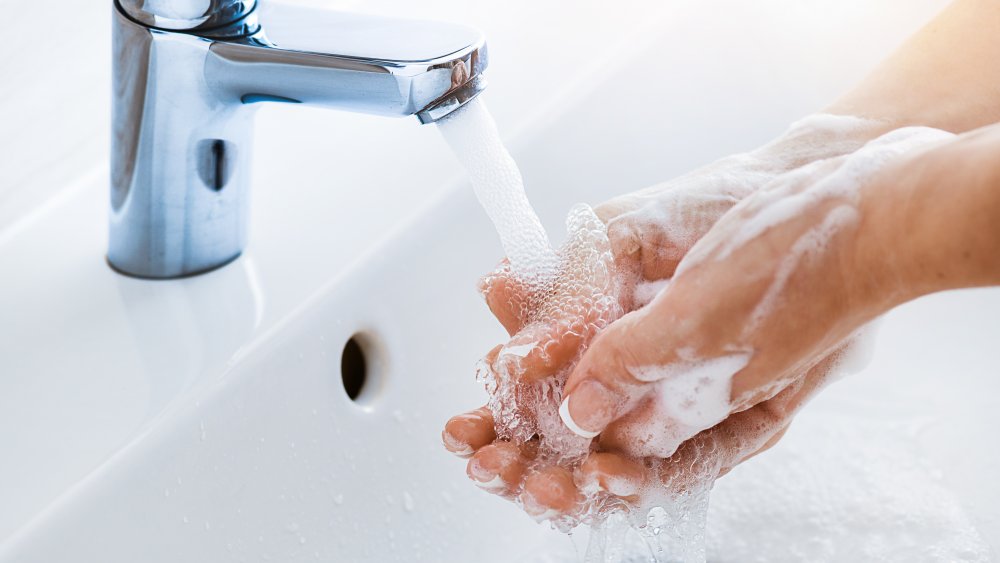 Shutterstock
When seen from space, Earth resembles a deep blue marble with shots of browns and greens coursing through it. Its distinctive color, of course is due to the sheer amount of water covering it. But even though we know there is a lot of water on the Earth, we do not really ever conceptualize how much water that truly is. 
According to HowStuffWorks, 326 trillion gallons of water (1.26 trillion liters) slosh about our planet's surface. If written out, that it is 326,000,000,000,000,000,000 gallons. Even though we can only picture such an amount of water by envisioning all the oceans as seen from space — which doesn't help much — the realization that the oceans contain 97% of all that water or, as the National Ocean Service calculates, about 352,670,000,000,000,000,000 gallon-sized milk containers worth of water.
The difficulty of this fact is that it means all the water we consume, either directly via a faucet or indirectly by way of the food and drinks we ingest, and all the water pooled inside us as that factoid of "60% of a person is water" rests upon about 3% of the world's water as all the water we can safely drink consists of that sliver. 
Just a drop to drink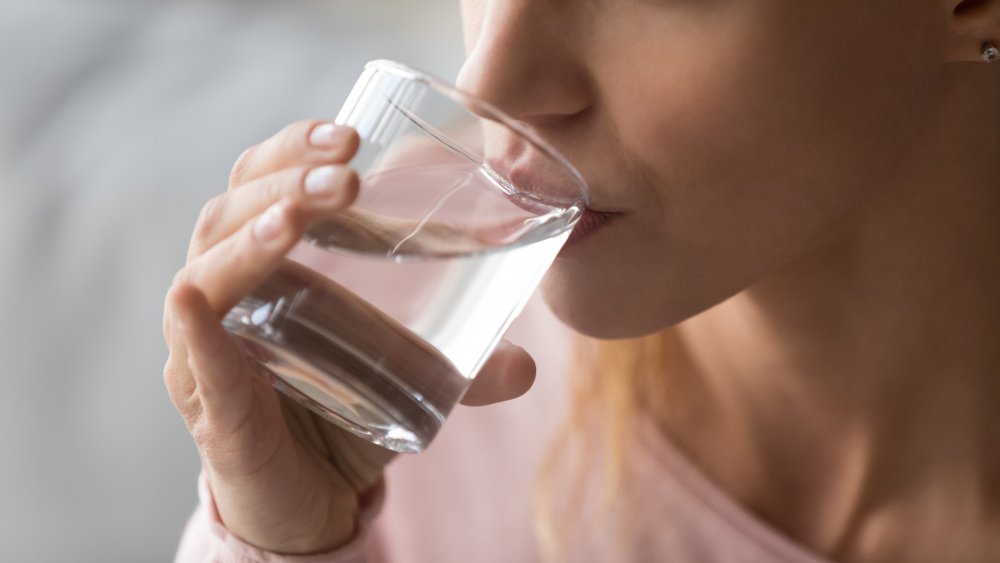 Shutterstock
Still, even though freshwater is insignificant when compared to the amount in the oceans, we might think that in absolute terms, we have plenty. After all, the oceans are huge — just look at the globe! — so of course the comparison would not work. 
But that is not true. In a report published by the United States Geological Survey, out of the 2.5% of water they count as fresh, 68.7% is held inside glaciers and ice caps while a further 30.1% exists as groundwater. Only 1.2% of that 2.5% is readily available to us as surface and other kinds of freshwater, categories which include the atmosphere, living bodies, and permafrost. So, the amount of water we rely on really is a microscopic amount. 
With water being the rare resource Mad Max depicts it as, there are going to be inequalities when it comes to who can access it. Live Science lists six countries that have a collective access to 50% of available freshwater: Brazil, Russia, Canada, Indonesia, China and Colombia. Additionally, one third of the world lives in "water-stressed" conditions, meaning that their countries consume 20% more than the available supply of water. Perhaps the Mad Max comparison is the most apt one there is.