Jason Bonham: The Untold Truth Of John Bonham's Son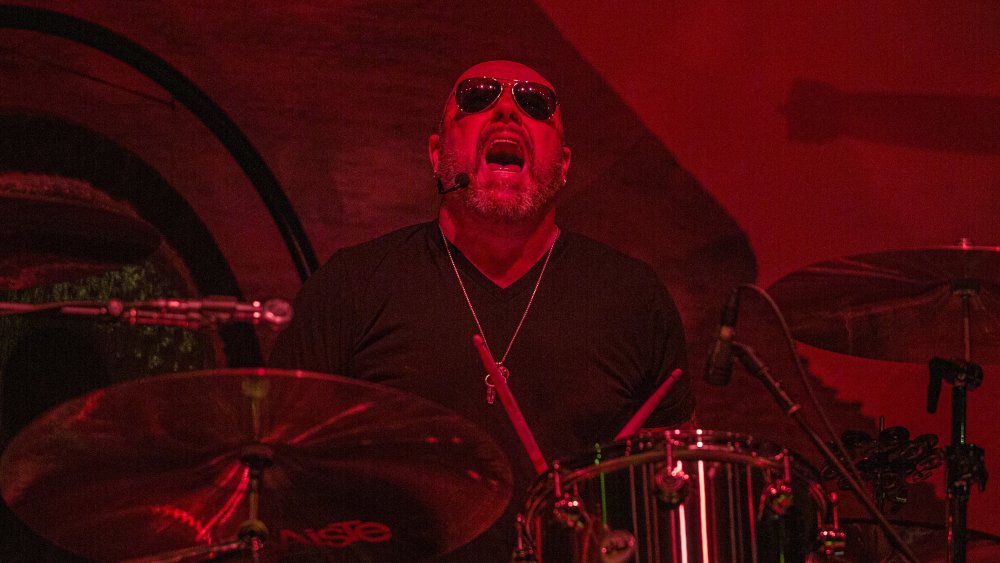 Daniel Knighton/Getty Images
Jason Bonham was just fourteen-years-old when his dad, John Bonham, passed away after a legendary bender of 40 shots of vodka and asphyxiating on his own vomit. "It was like, wham!" Jason Bonham recalls for Society of Rock. "I remember not knowing really what the hell was going on. When you don't know anything about death, and no one close to you has died...I can play that day back perfectly clear in my head." 
It was also from that moment that it seemed Jason Bonham would follow the footsteps of his dad, the drummer of Led Zeppelin, and become a drummer in his own right. In fact, John Bonham's death might have been the key for Jason Bonham becoming a drummer. Years later, he would admit to Heavy that he was unsure whether he would have continued drumming if his father hadn't died. Yes, he drummed from a young age and yes, his dad gave him a miniature replica of his drumset. However, Jason Bonham was unsure how he would develop under the scrutiny of his father's eye: "I don't know if I could have taken that much criticism from the old man. I often wonder what it would have been – would it have been critical, would it have been praise, would we have got on?" Looking further down the road, you can see such questions dictating the life Jason Bonham set himself to live up to.
Dad's legacy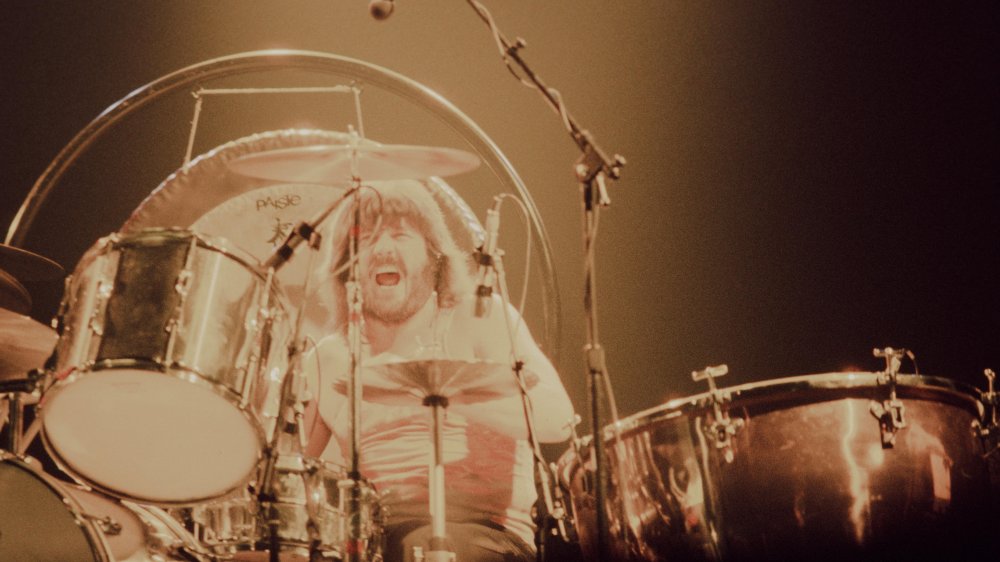 David Tan/shinko Music/Getty Images
After John Bonham's death, Led Zeppelin disbanded. However, the other three would later play a couple more shows as Led Zeppelin, taking on Jason Bonham to fill his father's role. The most successful of these was in 2007, where a writer for the Courier Press raved about the 41-year-old Jason Bonham's performance: Still, it was Bonham who may have been the star of the show... Bonham's flawless performance and driving beat even made the other members of the band watch in awe at the end of 'Black Dog.'" 
While he does lead Jason Bonham's Led Zeppelin Evening, Jason Bonham has also extended beyond being John Bonham's son by joining bands like The Circle and Black Country Communion. Most notably, however, is that he has managed to beat the alcoholism he shared with his dad.
When he joined Jimmy Page's solo tour his early twenties, Jason Bonham explained to The Chicago Tribune, Jimmy Page said he wouldn't stop Bonham from partying, so the young Bonham did and crashed — just like dad. However, Page talked to Bonham afterwards: ""Jimmy said to me, 'I think you're trying to impersonate the wrong John.' And I was. Any way I could find a resemblance to Dad, I would take it." The message stuck though it took Jason Bonham a few more years before he could break through into total sobriety, moving past the early death of his old man.